Good News for all Huawei Honor 8 Pro (Duk) users. Now you can install Custom Recovery TWRP Recovery For Huawei Honor 8 Pro. Today we will guide on How to Root and Install TWRP Recovery For Huawei Honor 8 Pro. TWRP Recovery is a Custom Recovery which is also known as TeamWin Recovery built with a touchscreen-enabled interface which allows users to install third-party firmware and backup the current system, which are often unsupported by stock recovery images. To install any Recovery, First unlock bootloader on your phone.
In this guide, you can download and install the TWRP Recovery for Huawei Honor 8 Pro. This is an unofficial TWRP Recovery for Huawei Honor 8 Pro. This is a guide to Install latest TWRP 3.1.1-1 for Huawei Honor 8 Pro. Download now and enjoy Custom Recovery on Huawei Honor 8 Pro. The TWRP Recovery comes with 3.1.0-0 version which has a Material Design, Touch Screen Support, and Encryption mode.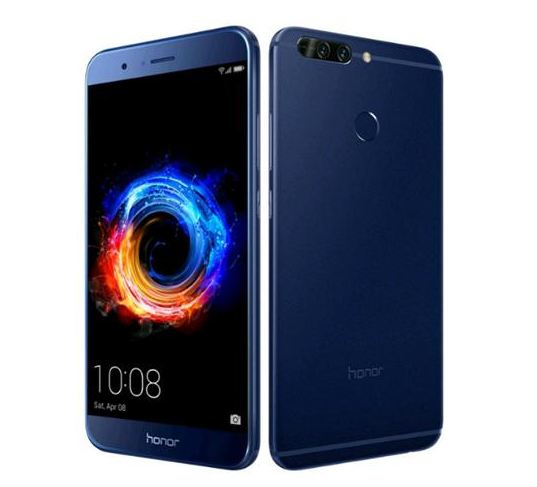 Rooting Procedure is followed only after installing the TWRP Recovery on your Phone. If want to try only Rooting procedure, we recommend to follow How to Root any Android Phone without PC.
If you want to unleash the full power of Android Modding, then flashing TWRP Recovery is the first priority to get all modding ability on your Huawei Honor 8 Pro. If you have a TWRP for Huawei Honor 8 Pro, you can always try Custom ROM, Kernel, Xposed, Rooting, Mods, etc in few simple steps.
Before doing the methods, I just want to warn you that, By doing this you will loose the warranty and sometime if you don't read the steps and do something wrong can brick your device. That won't happen though you follow our step by step guide carefully.

To install TWRP Recovery or any Custom Recovery on Huawei Honor 8 Pro, you must have a Unlocked Bootloader. If your phone doesn't have a Unlocked Bootloader, first of all you should go and unlock the bootloader of your phone. Only after doing so you can safely apply everything that's detailed in this tutorial.
Advantage of TWRP Recovery
You can flash Custom ROM with TWRP Recovery
You can flash modding zip files to customize your phone
Easy to use Xposed Modules'
Easy to Root and Unroot using TWRP Recovery flashable zip SuperSU
You can always take FULL NANDROID Backup in case of any modding or flashing.
Easy access to restore the Nandroid Backup.
You can flash the image file using TWRP Recovery.
Can remove all bloatware using TWRP Recovery.
To underclock and overclock.
You can clean Wipe, Cache, and Data.
GetDroidTips.com is not responsible for any damage to your phone while installing this Update.
Also Read: TeamWin rolled new updated TWRP v3.1.0 with ADB Backup Support
REMEMBER TO RENAME THE TWRP RECOVERY NAME TO "RECOVERY"
Steps For How to Install TWRP Recovery For Huawei Honor 8 Pro
Enable USB Debugging
To Enable USB Debugging, First of all, You need to activate Developer Option on your smartphone.
To activate, Go to your Settings -> About Phone -> Now Tap on the Build Number 7-8 Times until you see a toast message "Developer option enabled".
Once your developer option is active, Go back to your settings -> Open developer option -> Enable USB Debugging. 
In your PC/Laptop, Open the extracted ADB Folder and Open Command Window by pressing Shift Key + Right Mouse Click.
Now connect the PC to Mobile with USB Cable.
You need to Reboot the phone into Bootloader – To reboot, type the following Command from below in your Command window that you opened.

adb reboot bootloader

Your device will boot into bootloader, If it doesn't boot, then please make sure your cable and usb drivers have been installed properly.
Now type the below command on your command window.

fastboot devices

This command will list the connected devices. If your phone's serial number shows up you are good to go and may continue. If the phone is NOT listed this indicates that your drivers are not installed correctly. In order for you to continue you must fix your drivers so that your phone is listed under fastboot devices.

To flash the recovery, Type the command. (Please make sure the name of TWRP image, if you renamed it to recovery.img, then after the flash recovery, type recovery.img)

fastboot flash recovery recovery.img

Now if it shows the command like this then reboot your device. TWRP has successfull installed. Enjoy
TO REBOOT INTO RECOVERY, TURN YOUR PHONE OFF, PRESS VOLUME UP + POWER BUTTON TOGETHER TO ENTER RECOVERY OR USE VOLUME DOWN + HOLD POWER BUTTON to boot into bootloader and then use the volume down and up button to navigate and select Recovery and press Power button to boot.
How To Root Huawei Honor 8 Pro Using TWRP Recovery:
So Hope you have understood on How to Root and Install TWRP Recovery For Huawei Honor 8 Pro , If yes then please give the star rating. If not leave a message, We will help you.
Credit Goes To: OldDroid
Source: Link