If you're a power user, then you should definitely install TWRP recovery on ZTE Nubia Z18 device. TWRP is a custom recovery project which enables users to flash custom ROMs, install mods, root device and take complete backup. If you want to get the most out of your android device, then TWRP is a must have tool.
Today, in this tutorial, we will guide you on how to download and install TWRP recovery on your ZTE Nubia Z18 Android smartphone. After successfully installing TWRP, you can install several mods, flash ROMs, take a complete backup and so much more. So are you excited? let's start with the TWRP installation.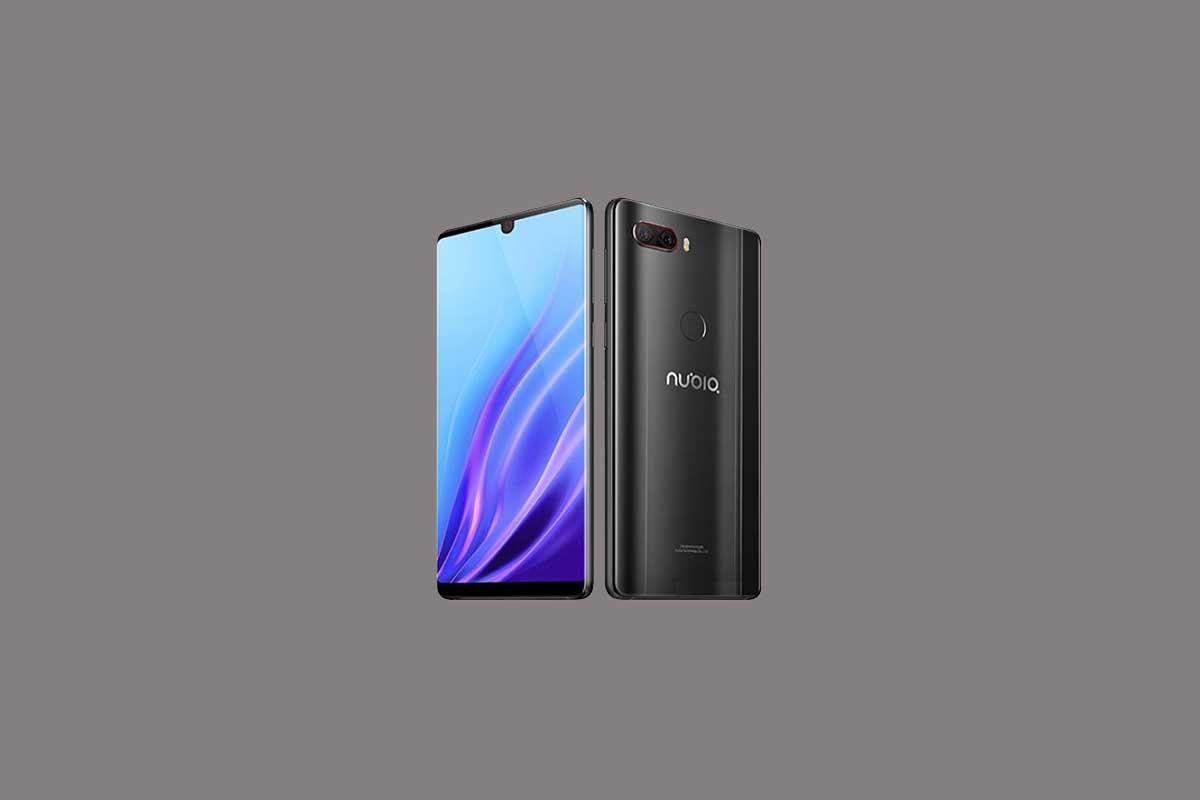 What is TWRP Recovery
TWRP stands for Team Win Recovery Project. It started as a small recovery project to facilitate ease while flashing custom ROMs and tweaks for android user. With simple and easy to use interface, it quickly became popular among Android enthusiasts and developers. There are quite a lot of benefits of installing a Custom recovery like the TWRP on an Android Device. This includes flashing  Super SU or Magisk as well. These benefits include installing Custom ROMs, Patches, MODs and more.
Advantages of TWRP Recovery
Here are some of the advantages of installing a TWRP Recovery on an Android Device:
Flash Custom ROM on ZTE Nubia Z18 using TWRP
Flash mods zip & Xposed modules files to customize their phone
Root their device and install Magisk or SuperSU
Create and Restore Nandroid Backup using TWRP Recovery.
Underclock and overclock.
Users can clean Wipe, Cache, and Data.
Access to restore the Nandroid Backup.
Flash the image file using TWRP Recovery on ZTE Nubia Z18.
Remove all bloatware using the TWRP Recovery on ZTE Nubia Z18.
How to Install TWRP Recovery on ZTE Nubia Z18 and Root using Magisk/SU
In this tutorial, we will be first installing/Flashing TWRP recovery using flash tools. After that, we will be rooting the device using either Magisk or SuperSU. If you're new to this stuff then don't worry. We will guide you through each step. Just read and follow all the steps carefully.
Download Required Files
These are the files which you will be needing to install TWRP and rooting ZTE Nubia Z18 device. So make sure to download them.
Pre-Requisite:
This Recovery is only supported with the ZTE Nubia Z18.
You should have a working PC/Laptop
Make sure that you charge your phone for at least 50%.
Download and install latest drivers your PC/Laptop [All Android USB Drivers]
Before flashing a custom recovery, you need to unlock the bootloader on any ZTE device.
Take a full backup of your device. This includes any photos, videos, messages, contacts etc.
Installing custom recovery and rooting may void your device's warranty. GetDroidTips will not be responsible for any internal/external damages to the device that may happen while/after following this guide. Please proceed if you know what you're doing!
Install TWRP Recovery on ZTE Nubia Z18
Now if you have downloaded all the files and crosschecked all the pre-requisites, then we can follow along with the installation steps. We have a total of two methods by which we can install TWRP on ZTE Nubia Z18:
Follow the instructions given down below to install TWRP on your phone:
First of all, You need to root ZTE Nubia Z18
Download and install or extract the Android SDK or Minimal ADB Folder
Now Go to C:\adb on the PC where the Android SDK folder is found
Now open the command window (CMD) on the same adb folder by holding the SHIFT key and right-click on an empty space inside the folder.
Select the 'Open PowerShell window here' or Command Window option. 
Turn off your phone completely
Once you completely shut down, now connect the device to the PC while holding the Volume Down key.
It will boot into fastboot, you can normally install with fastboot using the command:

fastboot flash recovery recovery.img

Double click and open the install.bat to start installing the TWRP Recovery on your device.
Boot to recovery using the button combination (VOLUME DOWN + POWER BUTTON).
Once you are booted in TWRP, you need to install Swipe to Allow Modifications.
Now format your device and reboot to recovery.
That's it! You have installed TWRP Successfully!
Happy flashing Custom ROM.
How to Root ZTE Nubia Z18
If you have successfully installed TWRP recovery in your ZTE Nubia Z18 device then you can proceed further and root your device. By rooting your device, you will get complete control over your device hardware. You can do pretty remarkable things such as under cloaking and over cloaking CPU, increase speaker sound etc.
A lot of people misinterpret the meaning of Rooting to the hacking. Please note that the Rooting does not mean hacking in any way possible. Also, it will not get your phone in trouble if you exactly know what you are doing with it.
Rooting Any Android Phone will void the brand warranty. But don't worry as you can un-root your device anytime you want. Now, let us take a look at some of the advantages of rooting an Android Device.
Advantages of Rooting:
Users can get access to all hidden files on the ZTE Nubia Z18
Improve the performance of your ZTE Nubia Z18 by overclocking
With the help of rooting, you can increase battery life by underclocking ZTE Nubia Z18
Uninstall Bloatware/ system apps on ZTE Nubia Z18
You can block Ads on any Android applications and other games
Users can install the Xposed Framework on their device
Steps to Root ZTE Nubia Z18
You can root your device either by installing SuperSU or Magisk manager. Both of them work pretty great. We will be guiding for both the installations. Follow all the steps given down below.
Method 1: Rooting via SuperSU
 Full Guide to install SuperSU on your phone
Method 2: Rooting via Magisk
 Full Guide to install Magisk and Magisk Manager
So this is how you can install TWRP and root your ZTE Nubia Z18 Android smartphone. Please make sure to root only via one method. If you ask me, go with Magisk method as its easy and work great on all android devices. If you're having any issue or problems with the guide, then let us know. We will be happy to help you. Thank you for reading and have a wonderful day!