Around 70% of people prefer to use a mobile phone to access the internet or consume media. Most people encounter issues on their smartphones once in a while, and there are no simple ways to fix it. But here is UltFone, a brand which is known to be the ultimate mobile phone solution and not just mobile phones they have products for PC's as well to make your overall digital experience even better. UltFone believes in making your life good with better software.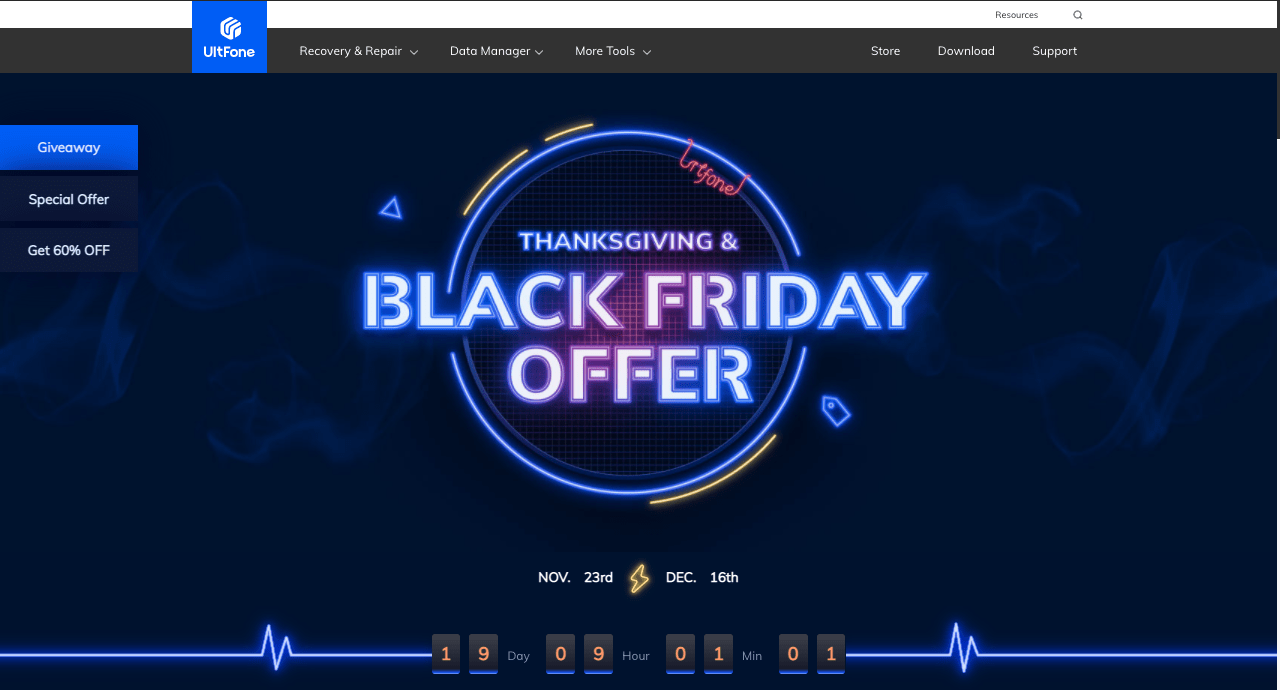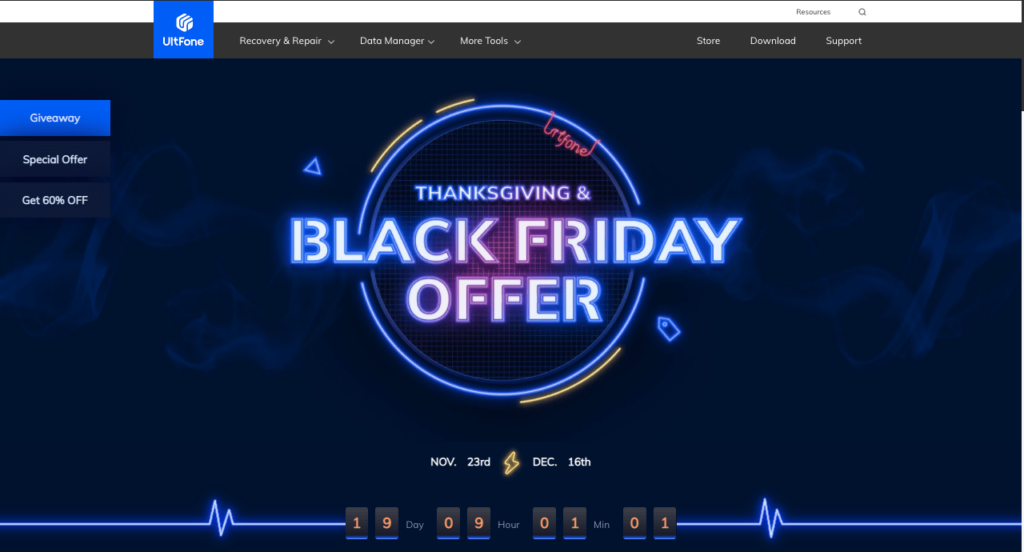 UltFone brings their best Thanksgiving & Black Friday offers in history this year. They are giving a free one-month license on the UltFone Windows Data Recovery app. The app lets you recover data from a Windows computer, USB drive, SD card, and other storage devices as well. You can recover up to 1000+ different format files in just a few simple steps. All you have to do is follow the instructions on their website, here and you'll get a free one-month license code for UltFone Windows Data Recovery. Not only this, but there is also 60% off on their new product called the UltFone iOS Location Changer. This app allows you to change/fake GPS Location on iPhone/iPad in just one click without even jailbreaking your device. You can also set coordinates and define speed for a more natural simulation. Though the app costs around $25, but you can get a one-month license at a special offer of $9.95 during the Thanksgiving & Black Friday deals. 
You can also get a discount on other UltFone products, all you have to do is click on coupon boxes to get up to 30% off on UltFone products except for the UltFone iOS Location Changer, which is already coming at a 60% off with the special offer and will cost you $9.95.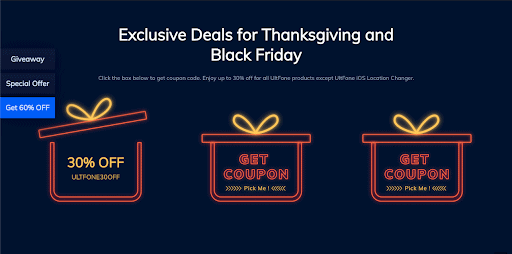 And that not it there is a 60% off going on, on other hot products like UltFone's iOS Data Recovery, iOS System Repair, iOS Data Manager, Android Data Recovery, iPhone Backup Unlocker, and a bunch of other products as well. Don't miss out on these amazing deals this time. You can get these deals if you make a purchase between 23rd November to 16th December 2020.
To Join in on these mind blowing deals, head to the holiday sales page by clicking here. After that, to avail the one-month free license offer on UltFone Windows Data Recovery, share the page on your social networks and enter the E-mail address to get the free one-month license code.