The Chinese smartphone manufacturers have always been popular in mimicking the latest trends in the market. In the recent time, we have seen many manufacturers coming with the latest design with a notch. FRom the time iPhone X came with a notch and a bigger screen to body ratio people are going crazy about it and more manufacturers are starting the mimic it. The Umidigi Z2 was previously rumored to join the club with a similar design with a notch. But new reports suggest that Umidigi have something better to come with their yet to be launched device, the Umidigi Z2. Based on recent reports Umidigi Z2 will come with Helio P60 processor and AI features.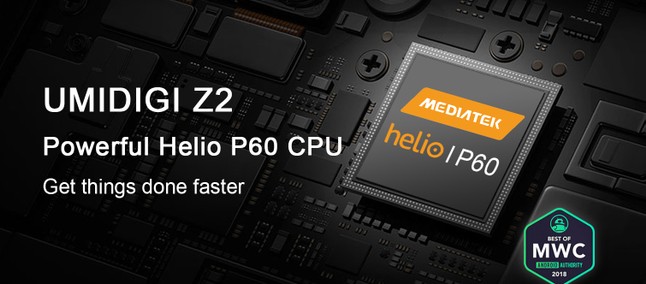 The Helio P20 Processor was unveiled back in the MWC 2018 that took place in Barcelona. This processor is the new flagship from MediaTek. After the launch, the processor was tested by the bookmarking site Geekbench and came with a multi-core result of 5871 points. This processor is said to become the main competitor in its segment. More than better processing speed, the new chipset also comes with a lot of AI features. An individual APU is added with the chipset to provide AI capabilities. In addition, a MailG72 GPU is also added for better graphical performance.
With the addition of the latest Helio P20 Processor from MediaTek, we can expect a better performance from the new Umidigi Z2. We can expect better multi-tasking and gaming experience with the new device. More than all the device will come with AI features powered by the individual APU added with the new processor. The device is expected to cost around 300 dollars. As the date nears for the official unveiling of Z2 by Umidigi we can expect a lot more news about the device in the tech world. Stay tuned with us for more updates.