The original Modern Warfare trilogy in the popular FPS franchise Call of Duty was highly popular. It has been praised for its edge-of-the-seat gameplay, realistic portrayal of combat, and memorable characters. And now, the 2019 reboot Call of Duty: Modern Warfare is winning hearts of gamers across the globe as well. Released on the Playstation 4, Xbox One, and Microsoft Windows, the game has received much acclamation for its graphics and thrilling multiplayer feature. The developers at Activision have always been well known for putting in efforts to make their extra games special. With Call of Duty: Modern Warfare, we have been receiving updates regularly to make our experience even better.
And now, as a part of the latest updates in Season Three, we have access to an all-new weapon in the game's arsenal – the Bruen MK9 Light Machine Gun (LMG)! For those of you unfamiliar with this gun, here is the in-game description for the same: This air-cooled open bolt 5.56 light machine gun features a competitive rate of fire and excellent stability that will dominate the mid to long-range battlefield. Interesting, isn't it? This open-bolt beast, however, comes locked and we are here to show you how to unlock it. Let's take a look at our guide below.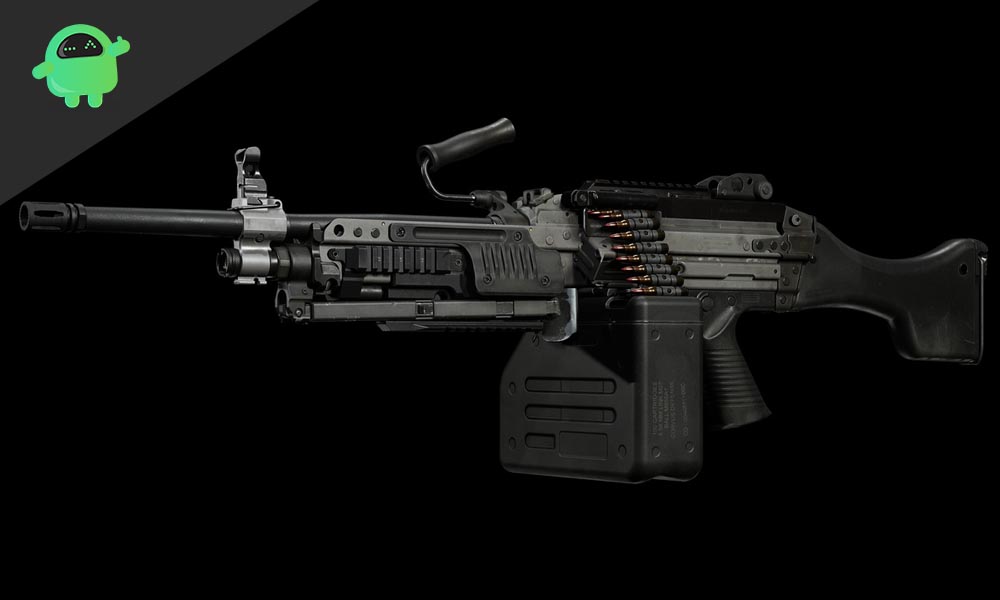 How to Unlock Bruen Mk9 LMG in Call of Duty: Modern Warfare?
Basically, there are two different ways of unlocking the Bruen MK9 LMG. They are listed below:
You can obtain it by making three kills when an enemy is present near smoke with an LMG in hand. This is known as the smoke challenge, and it must be completed in 15 different Multiplayer matches.
A more natural way is to purchase the Bruen MK9 in the in-game Store simply. You can get the "Glitch Blueprint" of this weapon in the Encryption Bundle for 1,200 COD Points. This happens to be more expensive than the Season 3 Battle Pass, so it's understandable that players might avoid it.
For those of you who wish to obtain the Bruen MK9 LMG without paying that hefty price, don't worry. We've got a guide to the Smoke Challenge right here!
The Smoke Challenge
As already mentioned, this is a rather tricky challenge but definitely worth the effort. You can use any LMG for this purpose, and your target simply needs to be near the effects of a Smoke Grenade. Even if he's not right inside the smoke itself, your purpose will be served. If you choose an LMG with a thermal optic attachment, you'll be able to easily take down targets in the smoke.
You can also take advantage of this week's Shoot the Ship playlist in Call of Duty: Modern Warfare. This playlist exclusively involves the House and Shipment maps, which are small-sized and have a lot of players. The heavy combat will lead to most of these maps to be covered in grenade smoke. This could be a good opportunity for you to obtain the kills, you require to unlock the Bruen MK9 challenge. Keep in mind, however, that getting more than 3 kills will not help you with the challenge.
The Shipment map, in particular, is so dynamic that you won't be able to simply play from one spot. We advise considering the Restock perk or Munitions Box field upgrade to obtain extra smoke grenades on Shoot House. That will definitely help you get an edge in your quest for the Bruen MK9 LMG.
Additional Hints
If you're having trouble using the bulky SMGs for this purpose, try using the SA87 and Holger-26, which tend to be faster and easier to handle.
In addition to Multiplayer, the Warzone mode – Plunder can also provide an excellent opportunity to complete this challenge.
Don't be discouraged by the high recoil and reloading time of LMGs. You can use mounting to reduce recoil and reload when your allies are covering you.
Of course, if all this is testing your patience too much, you can always consider buying the Encryption Bundle in the Store. You'll obtain the Bruen MK9 Blueprint from the bundle.
Wrap-UP
This guide was to help the players of Call of Duty: Modern Warfare to unlock the Bruen Mk9 LMG. After following our guide, they will be able to obtain it strategically. We hope this guide comes in handy to help you achieve the Bruen MK9 LMG in Call Of Duty: Modern Warfare. If you have any queries or feedback, feel free to comment down below with your Name and E-mail ID. Likewise, check out our iPhone Tips and Tricks, PC tips and tricks, and Android Tips and Tricks for more such tips and tricks. We urge you to participate in the $100 giveaway by subscribing to our YouTube Channel. Happy Shooting!