Whenever a person hears the name PUBG, there is an absolute adrenaline rush inside him, and he takes out his smartphone and starts playing even if he was not willing to do so. That's the level of excitement this battle royale title has brought in the mobile gaming world. Player Unknown's Battle Grounds Mobile is the mobile version of the highly anticipated and widely acclaimed PC game PUBG, which is developed by Epic Games. PUBG Mobile is available to both Android and iOS with the same set of features. However, after the Season 13 update, there is a new outfit called Cheetah Set. In this guide, we will help the players to unlock that, and this can make their gameplay even more exciting.
PUBG Mobile has taken the mobile gaming experience to the next level. Player Unknown's Battlegrounds, commonly known as PUBG, is available for all gaming platforms. The gameplay is as usual of 100 players to match, and the last man or the squad standing takes the Chicken Dinner. The Royal Pass Season 13 has kicked in with a lot of changes and upgrades for the user. Among all the new costumes or sets that can be obtained through intensive playtime or real money, the Cheetah Set looks fascinating. So if you are one of those players who is into getting this extraordinary outfit, then you are in the right place. So without any further ado, let's get into unlocking the Cheetah Set.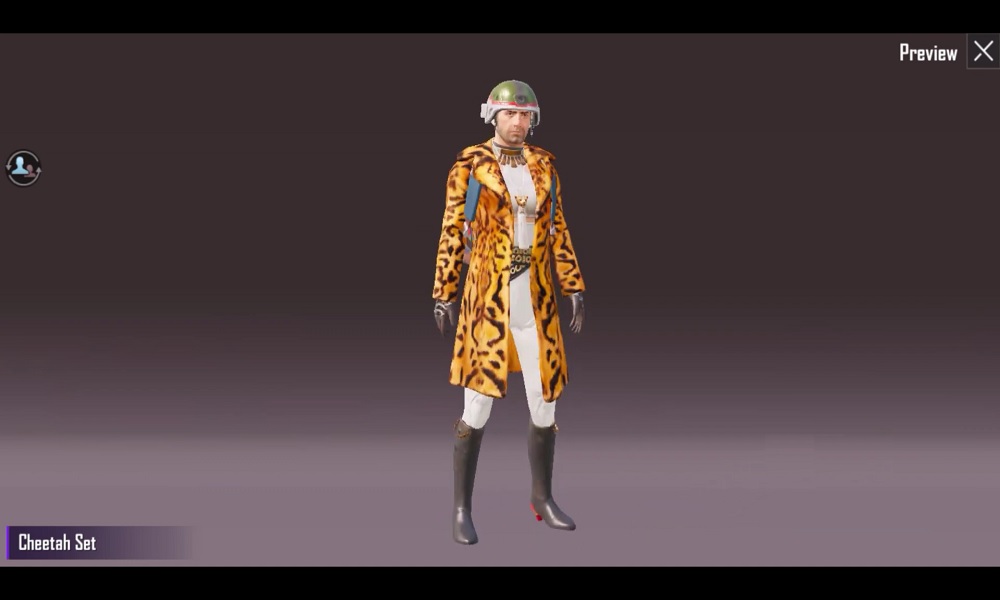 How to unlock the Cheetah Set in PUBG Mobile?
A specific challenge in the game won't fetch you the Cheetah Set. The Set can be unlocked through the 'BP Spender' event. The following list shows the amount of BP players need to obtain different pieces of the Cheetah Set.
3 Days with Cheetah Glasses: 7000 BP 

7 Days with Cheetah Glasses: 14000 BP 

3 Days with Cheetah Set: 21000 BP

7 Days with Cheetah Set: 42000 BP
It can be observed that as the items and length improve, the amount of BP increases steadily. You can unlock the entire Cheetah Set with glasses for 7 days by spending 42000 BP. The spending challenge needs to be completed by 1st June to gain access to the set. However, the length of the Cheetah Set can exceed the event's end date. 
BP in PUBG Mobile can be earned through matches or by making purchases at the in-game store. If you have saved a lot of BP from the past games, it may be a good time to spend those accumulated BP. The in-game purchase costs real money and should be considered a secondary choice. Now you know this, so what are you waiting for? Go get your Cheetah Set today.
This guide was to help the players of PUBG Mobile who want to get their hands on the Cheetah Set. GetDroidTips works seamlessly for you people day and night to offer the best iPhone Tips and Tricks, PC tips and tricks, Games and Android Tips and Tricks. So it does become your task to subscribe to our YouTube Channel. Moreover, there, the benefit is yours. We are offering a $150 giveaway contest for all our subscribers who watches our videos there. Now signing off here, to prepare another best guide for you. You can also comment down below with your feedback and queries with your name and e-mail ID, and we will love to help Happy gaming!