Fans of Call of Duty have learned to anticipate new seasonal updates, which include various fresh content, in recent years. So, in the Modern Warfare 2 and Warzone 2 era, Season 2 is no different. Season 2 builds on the momentum started by a jam-packed Season 1, which introduced new maps, modes, and other things.
The Dual Kodachis melee weapon will soon be available in Warzone 2.0 and Call of Duty: Modern Warfare 2. During the game's Season 2 battle pass, you will have the opportunity to obtain this aggressive weapon, but if you are not attentive, you can miss it. To ensure you locate the quickest method to getting this deadly weapon in the battle pass, you will have to focus your search.
If you do not know the location of the Dual Kodachis, then don't worry because this guide will help you. This guide will discuss how to unlock the Dual Kodachis in Modern Warfare 2 and Warzone 2. So, make sure to read the complete guide to know about it. And now, let's not waste time and check out the guide.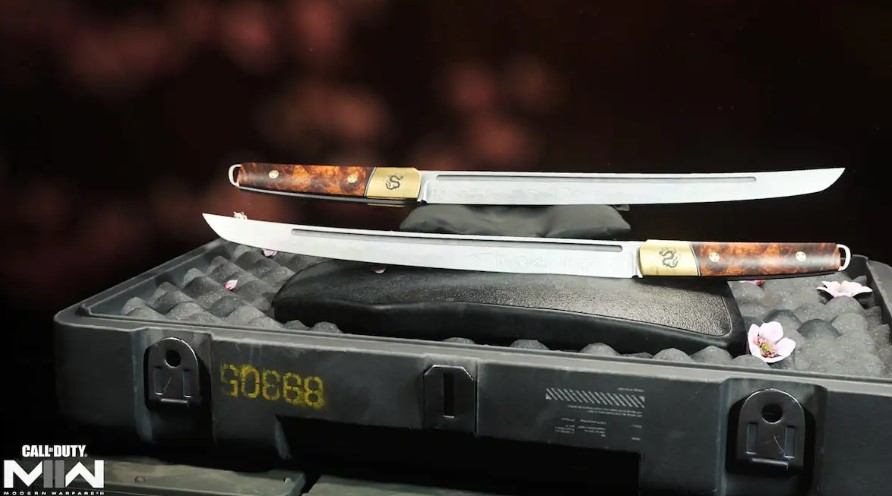 How You Can Unlock Dual Kodachis in Call of Duty: Modern Warfare 2 and Warzone 2?
Joining the Kodachis in season two is Ronin who is a reoccurring operator from Modern Warfare 2019. All players can obtain his distinctive dual-wield swords as part of the battle pass, thus it is completely free to play.
Gamers just need to acquire a small number of unlock tokens by playing Modern Warfare 2 or Warzone 2 over the season, then use the tokens to move between the battle pass's nodes to unlock the Dual Kodachis.
As you can see in the image given below, that node B13 is where you may find the Dual Kodachis. Players begin the season at B0, although they are free to move around the nodes as they like to complete their objectives. So, those who want to acquire the Dual Kodachis immediately can gain access to B13 by unlocking B1, B2, B4, and B9. Moreover, this will grant access to node B4, which is the place where you will find the KV Broadside shotgun.
In season two, the weapon is already unlocked, thus all players need to do is play the game to collect battle pass tokens. Having a season pass is not necessary to purchase.
Conclusion
This was all for the guide on How to Unlock Dual Kodachis in Call of Duty: Modern Warfare 2 and Warzone 2. We hope that with the help of this guide, you were able to get the Dual Kodachis weapon. If you have any queries or any questions, then do let us know by mentioning them in the comment section below. So that, we can help you in solving it by providing you with a helpful guide on them. Also, for more such helpful guides on Call of Duty: Modern warfare 2 and Warzone 2, do check out our website.