When using a PDF editor, you can use it to change the page order or combine pages from different PDFs to create a new PDF document. Nevertheless, searching for a free PDF editor for Mac devices is very difficult; that is both easy to use and loads with a lot of features. Furthermore, many PDF editors are available, so you don't have to worry about finding one you like. Even so, they are usually too expensive as you won't have to spend a single penny.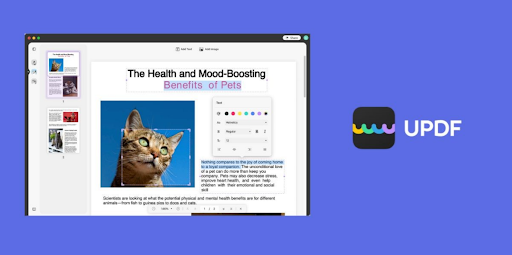 UPDF is a free PDF editor; you can edit text and images in PDFs, annotate PDF and organize PDF pages etc., for free. Overall it is an all-rounder PDF editor and can easily fulfil your needs. You can also download UPDF for Mac, Windows, iOS, and Android devices. So, if you have a Macbook and want to know more about UPDF for Mac, then make sure to be with us until the end.
UPDF For Mac: Everything You Need To Know
Do you need a free PDF editor that allows you to edit your PDF documents, images, etc.? Then, the UPDF is the best option for you. So, let's start with the features of UPDF for Mac:
#1. Edit Text in PDF
UPDF for Mac has a text editing feature. It will allow users to edit texts, correct typos, and modify phrases using these tools. Furthermore, users will be able to select from a wide range of font sizes and styles.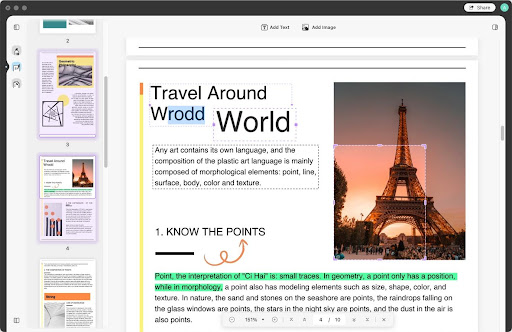 #2. Edit Images in PDF
You can change the whole meta of your document image such as resizing, rotating, and formatting using UPDF. For example, to add photos to your document, you can resize them with UPDF and add them.
#3. Annotate PDF
You can easily highlights, underlining, and strikethroughs using the UPDF. Also, making annotations with the UPDF is very easy. You can add text boxes, callouts, text comments, and notes to your PDF using the UPDF. The most interesting part of UPDF is, that you can add different shapes to your PDF documents including stamps and stickers.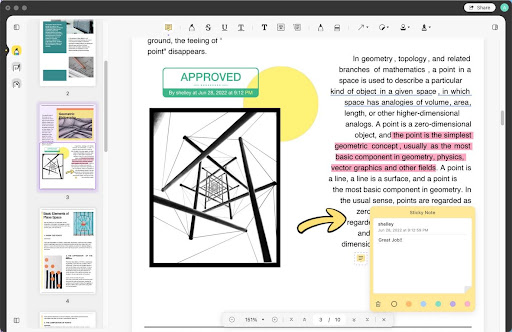 #4. Convert PDF with OCR
This is something that I liked the most. Using the UPDF you can convert PDF to Word, Excel, PowerPoint, Images, Text, RTF, HTML, XML, or PDF/A format. It has OCR helping recognize 20+ languages in your document to convert your scanned document or image based file into searchable and editable formats without changing the layout.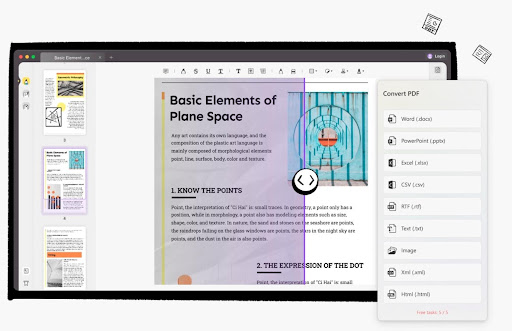 #5. Edit Pages in PDF
Using the UPDF, you will able to rotate, extract, delete, insert, reorder, delete, or replace pages in PDF.
#6. Sign PDF
You can also sign your PDF. Yes, UPDF will allow you to add a handwritten sign to your PDF document contact or form.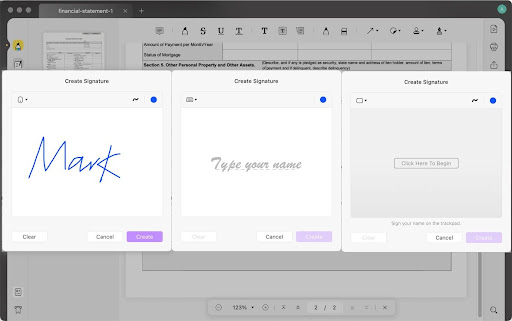 #7. Read PDF
There are a total of 4 methods to increase your reading productivity using the UPDF on your Mac.
What is The Pricing of UPDF For Mac?
If you work only on one file per day, UPDF for Mac is free of charge. Otherwise, watermarks will be added. However, a paid plan is required if you want to save more files without any limits.
Well, on the other hand, the Windows version of UPDF only allows you to read, annotate, and manage your PDFs. It is completely free. The Mac version has more features than the Windows version; that's why it is not completely free for Mac users.
Conclusion
In my opinion, if you want a PDF editor that you can use on regular basis, the UPDF will allow you to do so. As we have already mentioned that the UPDF gives you full control to do everything by yourself. So, if you haven't tried this software, we definitely recommend it.
So, that's all you need to know about UPDF for Mac. We hope that you find this guide informative. Meanwhile, use the comment section and let us know whether you liked this application or not.