Apple watch is the latest wearable gadget from the prestigious manufacturer Apple. When all the other manufacturers came up with wearable gadgets Apple never waited and launched one for Apple too. As always the Apple watch is one of the coolest wearable gadgets available in the market. This increases the usability of iPhone very much by boosting a lot of features available on iPhones. This is supported by all models released after iPhone 5s. The easy setup option and the gesture support make it a wearable with high reliability. Learn How to use the Apple watch with your iPhone 8 plus from this article.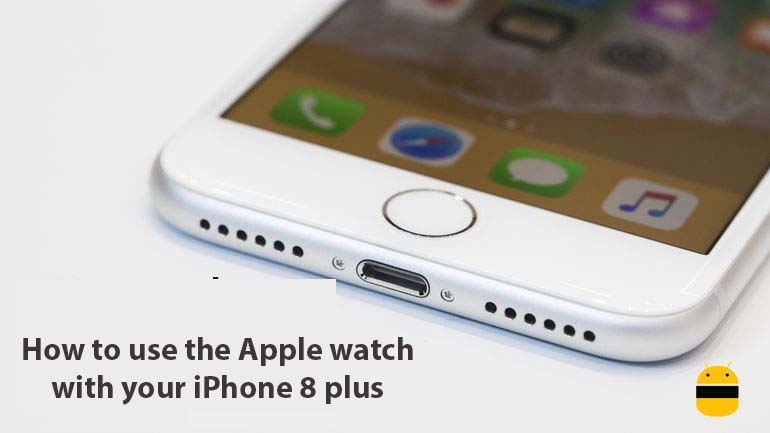 Steps to use the Apple watch with your iPhone 8 plus
The setup and use of Apple watch are really simple, and the features provided by the wearable gadget is all cool. You can use cellular, pick calls, hear music and importantly track your health and movements very easily with the help of Apple watch. Read below to find out various uses of Apple watch here.
How to set up cellular on Apple watch
Cellular connection is a must thing you should try with the Apple watch. With a cellular connection on your Apple watch, you will be able to make calls, send messages and get notifications. The steps to activate cellular on Apple watch are:
Open the watch app on your iPhone 8 plus
Tap my watch tab on your app
Tap on cellular
Tap set up cellular option
Follow the steps and you are ready to go
The digital crown button is a button available on the side of the gadget which can be pressed or rotated. There are several uses for this button on your Apple watch, which are:
Press it once to get the watch face or go to the home screen
Press and hold to access Siri
Press twice to get to the last used app
Turn the button to zoom or scroll
Use of gestures
Apple watch has many gestures support included in it. The gestures available are:
Press firmly to; change the watch face and get app options
Single tap to select something
Swipe to change screens
I hope this guide was useful in understanding how to use the Apple watch with your iPhone 8 plus. If you have any queries or feedback, please leave a comment below.