Apple has always been a company who sets trends and make a lot of changes in their device to increase usability. The new iPhone X is a clear example of how the company brings in new trends and designs to the market. The full display smartphone with no sign of home button has set the future of how smartphones are going to look like. Many companies have started following the trend by announcing full display devices and developing intelligent processors like the A11 Bionic seen on iPhone X. The updates from Apple also at times make some significant changes to the user interface. But users might fell sometimes hard to find where are their settings and widgets. If you have such an issue with the iPhone X flashlight please read through to find our How to use the flashlight widget on Apple iPhone X.
Apple uses a completely different setup from other smartphones including the Android devices. So a new iPhone user might feel it difficult at first to use the device. Many users claim iPhone as a hard to use the device because of this. But in reality, Apple devices have high usability and in the long run you can get fully comfortable with their controls. If you have just owned the new iPhone X and are having difficulties widget as basic as the flashlight, please read through to find out how u can access it.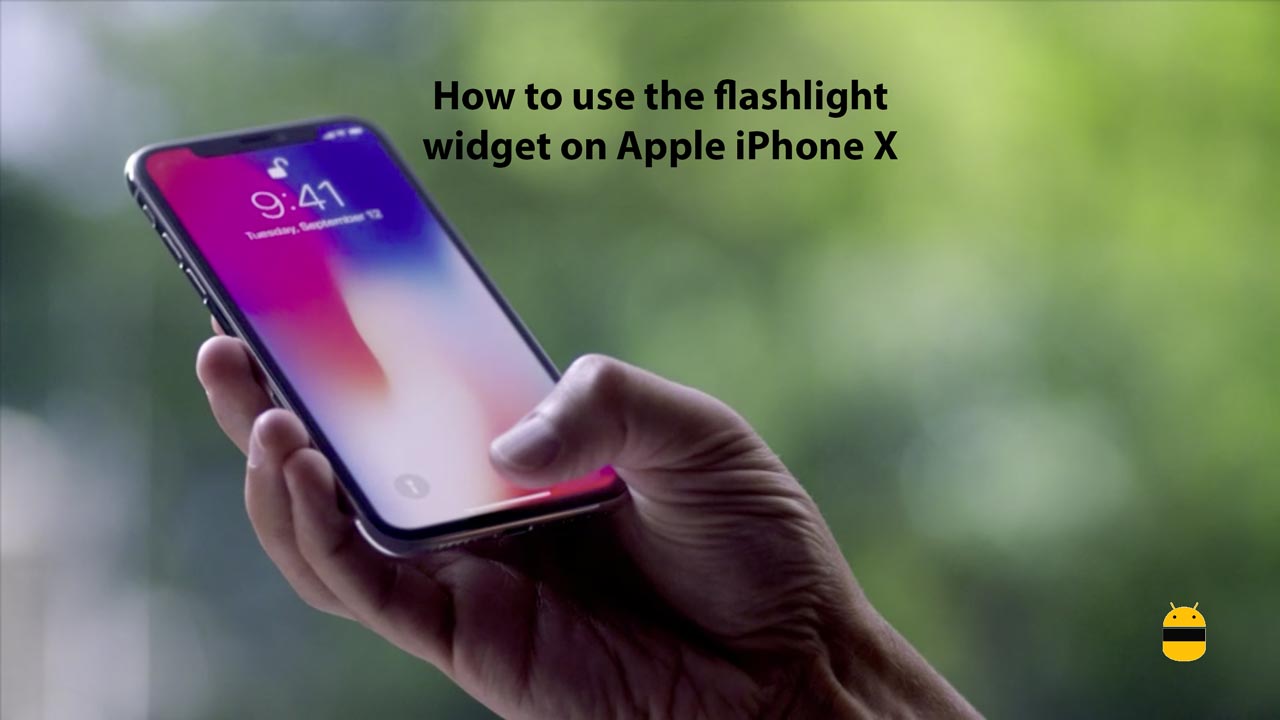 Steps to use the flashlight widget on Apple iPhone X
The flashlight widget on iPhone X is located in the control center. The steps to access this and switch on flashlight are:
Swipe from the bottom of the screen to bring up control center
Tap on the torch icon to switch it on
You can at any time repeat the steps to switch off the flashlight.
How to increase flashlight intensity
In iPhone X you also have an option to change the intensity of flashlight. The steps to do this are:
Swipe from the bottom of the screen to bring up control center
3D touch on the torch icon
Move the scale upward and downward to increase and decrease intensity