This post will keep track of all the updates released by Verizon for the LG V40 ThinQ smartphone. Note that we will keep updating this post, once a new update is live for the Verizon LG V40 ThinQ. Verizon has already made the Android 10 OS update available for the device. However, Verizon was a bit late as compared to AT&T and T-Mobile which served the LG V40 ThinQ with Android 10 way before than Verizon did.
Recently, we have reported that LG has decided to replace it's LG UX UI for a number of its premium devices which also includes the LG V40 ThinQ. In place of the LG UX UI, LG V40 ThinQ along with other devices in the list will be getting the Velvet UI which made its appearance alongside LG Velvet series phones. For a complete list of supported devices and more information, you can head here. You can keep track of all the updates released for the phone via this post. So, with that being said, let us take a look at the update tracker itself: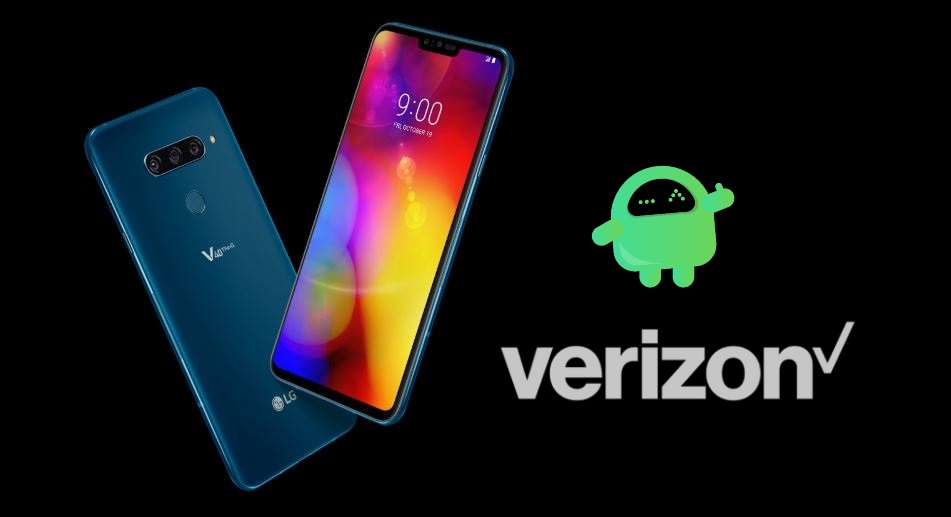 LG V40 ThinQ – Device Overview
LG V40 ThinQ was launched back in 2018. It is powered by the Snapdragon 845 chipset coupled with 6 GB of RAM. The device sports a 3300 mAh battery and offers up to 128 GB of onboard storage. LG V40 ThinQ comes with a 6.4-inch display and sports a triple rear-camera setup with a 12 MP primary lens. In the front, you get a dual-camera setup with an 8 MP primary camera.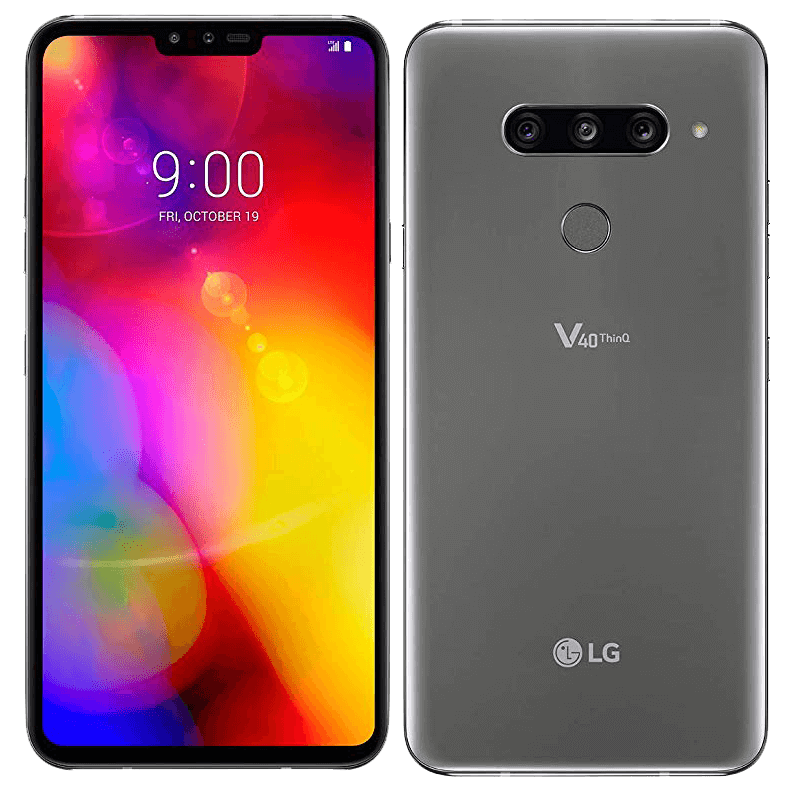 It has the fingerprint scanner on the back of the phone and comes equipped with Fast charging 18W support, Quick Charge 3.0, USB Power Delivery 2.0, and Qi fast wireless charging 10W. In the software department, it comes with Android 8.1 pre-installed but now has been updated with Android 10 OS.
Verizon LG V40 ThinQ Software Update Tracker
Note that the latest update received on the Verizon LG V40 ThinQ will be placed at the bottom of this list.
Software Version
Changelog

V405UA10c

October 2018 security patch
New camera features
Bug fixes

V405UA10d

December 2018 security patch

V405UA10e

February 2019 security patch

V405UA20a

This software update for your LG V40 includes a Pie OS upgrade and the latest Android security patches (April 1, 2019)

V405UA20b

V405UA20c

What's changing:

This software update includes fundamental enhancements and the latest Android security patches.

Screen recording:

Record the phone's screen to show what you do on it.

Secure power-off:

When the phone is locked, unlocking is required to power off. This helps to prevent someone from powering off the phone when it is lost or stolen.

V405UA20d

October 2019 security patch

V405UA20e

November 2019 security patch

V405UA20f

January 2020 security patch

V405UA20g

March 2020 security patch

V405UA30a
What's changing:

This software update for your LG V40 includes Android OS 10 software update and applies the latest security patches.

Android OS 10

Pop-up window
Apps can be scaled to a different size. In the Overview screen, tap an app icon to show options from which you can select Pop-up window.
Night mode
Changes the LG app screens to a dark theme. You can view the screens even in the dark without glare.

Gestures

Navigation bar
The option of navigating the phone with gestures only is added.
One-handed screen
Lower the screen for use in one hand by swiping in from the left/right edge of the screen and holding.

Camera

Modes
Auto mode has been separated into Photo and Video modes. In Video mode, you can see a preview of the scene before recording.
Switch camera button
The button has been moved from the top of the screen to the bottom to make it within a thumb's reach on one hand.
Zoom wheel
Drag the angle icon to interactively control angle and zoom with one hand.
Steady cam
Changes from a mode to an option in the Video mode.

Gallery

Search suggestions and categorizations
The search screen shows search suggestions and categorizations such as when, where and how the photos and videos in your Gallery were taken.

Call & Messaging

Call-ended screens
Buttons have been rearranged.
Voice call
You can make a video call to the same number when the voice call ends.
Attach in Messaging
Attachments preview shows files horizontally.
Share via Messaging
When you share a file via Messaging from other apps such as Gallery, you can select an existing conversation to share instead of having to enter a recipient every time.

Settings

Settings
First-depth menu changes due to "Privacy" and "Digital Wellbeing & parental controls" have been added, and "Location" moved up to the 1st depth from under "Lock screen & Security."
Wi-Fi settings, Bluetooth settings
Step-by-step tutorials have been removed as the technologies are now familiar enough.
Quick settings
Screen sharing and File sharing, which were located on the bottom of the panel, have now been changed to regular Quick setting icons. Screen recording has been added.
Volume panel
You can adjust the media volume on an app-by-app basis.

LG Keyboard

Draw Chat
Draw and send a quick animated message. Find Draw chat from the Smart toolbar in LG keyboard.

V405UA30b

What's changing:

The current software update provides the most up to date Android security patches on your device. (July 2020)

V405UA30c


What's changing:

The current software update provides the most up to date Android security patches on your device. (August 2020)
How to check for updates in LG V40 ThinQ?
Ideally, the update will be pushed for the LG V40 ThinQ via OTA in batches. Meaning that it will take some time before arriving on all the units. However, if you wish to manually check for the updates, then you can head over to;
Tap Settings
Tap About Phone
Tap Software Updates
Click Check for Update
Tap Download Now
Let us know in the comments below if you have received the updates on your LG V40 ThinQ or not.