The Pokemon GO Virtual Team Lounges is something new that Niantic introduces to the players. This is something that's linking with the game itself, as well as the Team Lounges of Pokemon GO. As the game has already given out some words about the Virtual Team Lounges, players are all puzzled about what this is and what feature it is going to bring about in Pokemon GO.
In this guide today, we'll take you through everything you need to know about Virtual Team Lounges in Pokemon GO and how it works in Pokemon Go Fest 2020. So all those trainers looking for a definite answer that'll define what Virtual Team Lounge really is will hopefully find this guide useful. So without any further ado, let's look at what is a virtual team lounge and how does it work in Pokemon Go Fest 2020?
What is a Virtual Team Lounge?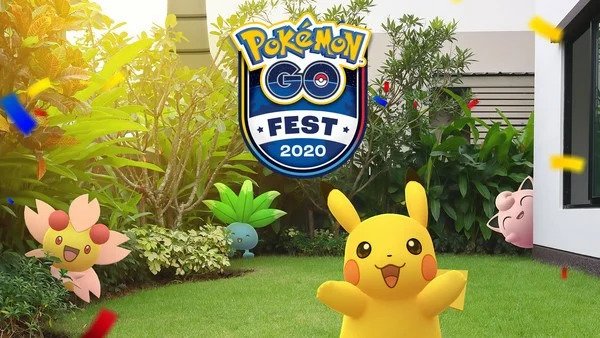 Earlier with Pokemon GO, the players had Pokemon GO Team Lounges. This was the game's approach to a physical location where the members of the same team can actually meet up and have fun on their own terms during a Pokemon GO fest. However, since the 2020 Pokemon GO fest is set up as a virtual experience, the developers are transforming the physical Team Lounges to Virtual Team Lounges. This means that the players can gather with teammates in a Virtual Team Lounge through a website, rather than a physical location.
How does Virtual Team Lounge work in Pokemon Go Fest 2020?
The Virtual Team Lounge for the Pokemon Go Fest 2020 will take place through some kind of a website portal. At the moment, the exact website that'll go live for the players to gather together is unknown. However, this will require you to log in with your Pokemon GO account. By doing so, you and your teammates will be able to gather together. Once the website does get active, players can all expect some free stuff. These are live updates and giveaways from the website itself as part of the 2020 Pokemon GO Fest. We suggest you to keep visiting the Pokemon GO official website for any updates regarding the website that'll be used for the Virtual Team Lounges. The Pokemon Go Fest 2020 will start from July 25 to 26, from 10:00 AM to 8:00 PM, and will be available for everyone that purchases the Pokemon GO Fest ticket.
As the fest goes live, we're also seeing the possibility that the developers of the game to stop by. This means that they will possibly chat with any available players. So in addition to relaxation, this is as well a space to share with the respected developers. That said, we hope reading the guide above has brought some valuable information and help to you. Please let us know by commenting down below if you have any further queries regarding the same.
Also, check out our iPhone Tips and Tricks, PC tips and tricks, and Android Tips and Tricks if you've got queries for it or want help. Thank you!