Huawei P10 is one of the popular devices in the present scenario. A lot of people are buying it quickly and in fact, it is becoming one of the best sellers of this phase of the year. Like all other some other devices, Huawei P10 also gives voice notifications. Although it's not a bad feature, it often irritates and voicemail notification on Huawei P10 when received again and again cause a disturbance for the user. If you are planning to remove the same from the Huawei P10, we are going to guide you in this matter.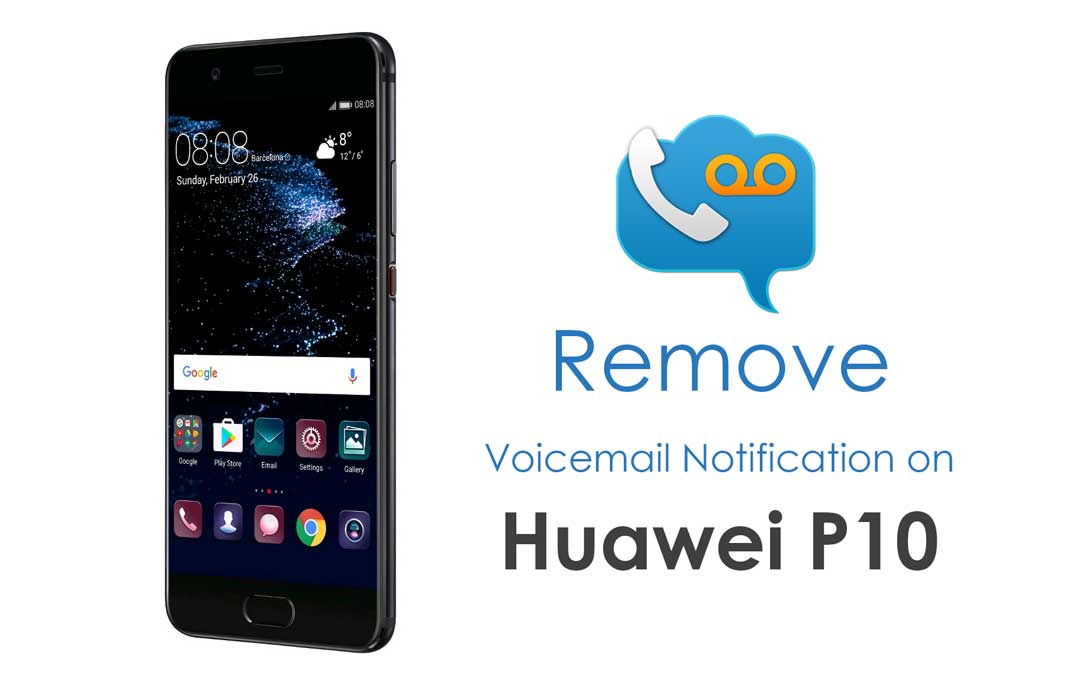 Check Out all Huawei P10/Plus Tips and Tricks
Here you will find all the useful Huawei P10 Tips and Troubleshoot. Click the below button to see all the Huawei P10 Tips and Tricks.
[su_button url="https://www.getdroidtips.com/tag/huawei-p10plus-tips/" target="blank" style="flat" background="#3b4193" color="#ffffff" size="7" center="yes" icon="icon: check-square-o" text_shadow="0px 0px 0px #fa6512"]CLICK HERE[/su_button]
In case you are owning this device and don't know how to completely remove the voicemail notification, there is nothing much you need to do to keep up the pace. It is quite true that for some people this is one of the best indicators while other often look here and there to remove voicemail notifications on Huawei P10.
Steps to Remove Voicemail Notification on Huawei P10:
There are actually two different methods that are helpful in this matter. You can proceed with any depending upon your preference. Both these methods simply work to remove the voicemail notification on Huawei P10. Check them out below.
First Solution
In this solution, simply send a new voicemail to your phone first. It might be wondering how that matters. Well, the fact is you can make the notification signal disappear upon receiving a fresh message in a voicemail. Delete the message after listening to the same. This will simply remove the voicemail notification from your Huawei P10.
In case the notification still remains present, follow the below instructions.
Second Solution
Open device "Settings" and tap on Apps.
Simply tap on Phone (All tab) and select "Clear Data"
Power off your device and wait till 10 seconds and then turn on it.
You are now done.
I hope this guide was useful to Remove Voicemail Notification on Huawei P10. In case if you have any queries or feedback, please leave a comment down below.
Check Related Post: