In this post, we will give you a dedicated software update tracker for the Verizon LG G5 smartphone. Note that the updates for the carrier variants of the device are pushed by the carriers themselves. This is the reason why often they lag behind pushing updates than the OEM itself. With the help of this post, you will be able to keep track of the latest updates pushed for the Verizon LG G5 smartphone. Well, neither LG nor Verizon has been able to push timely updates for the LG G5. Besides due to the lack of transparency in the updated policy, users are not sure when their devices will pick up the updates.
Moreover, LG is also finding itself in a difficult position in the current competitive smartphone market. It's been a long time since we have seen a good overall smartphone from LG. Though the company has recently unveiled the LG Q92 5G in South Korea, there is no news confirming that it will come to other regions. But looking at the overall price and specifications of the device, LG should not miss an opportunity to get with a band in the mid-range market. So, with that being said, let us take a look at the article itself: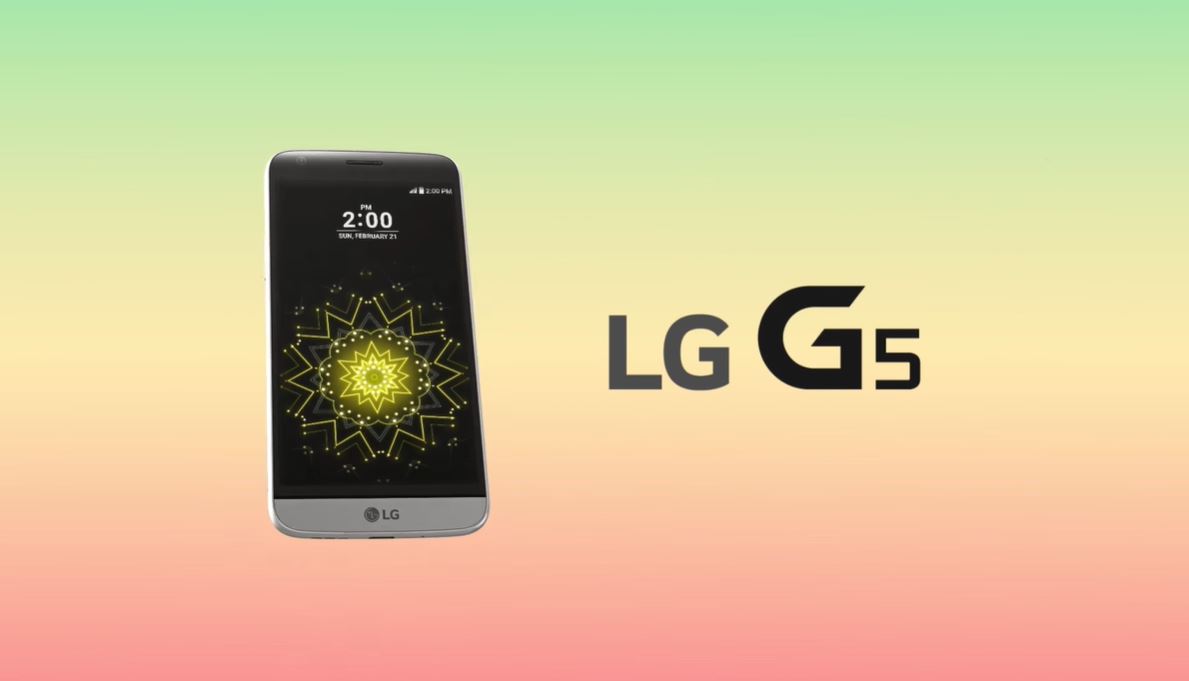 LG G5 – Device Specification
LG released the LG G5 back in 2016 and it is powered by the Qualcomm Snapdragon 820 chipset. Note it the flagship device of 2016. The phone is coupled with 4GB of RAM and offers up to 32 GB of onboard storage. There is no provision of a dedicated microSD card slot rather it has a shared SIM slot. Talking about the display, it has a 5.3-inch with a resolution of 1440 x 2560 pixels and 16:9 ratio. It produces 554 PPI density. The display has the protection of Corning Gorilla Glass 4.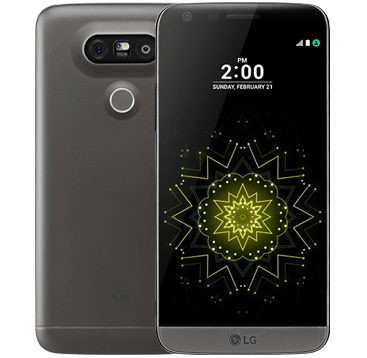 LG G5 has a dual-camera setup at the back with 16 MP + 8 MP lenses. The camera is capable of recording 4K@30fps, 1080p@30/60fps, and supports HDR, stereo sound recording. For selfies, it has a single 8MP camera which is capable of shooting 1080p@30fps. The LG G5 is juiced by a not-so-great 2800 mAh battery that supports Fast charging 18W and Quick Charge 3.0. The fingerprint scanner is mounted at the back of the phone and it comes with Android 6.0 Marshmallow out of the box. Currently, the device sits with Android 8.0 Oreo.
Software Update Tracker
Note that the latest updates will be added to the bottom of this tracker. Here is a dedicated Verizon LG G5 software update tracker which will keep you updated with all the latest updates released for the device. So, if you wish to know about the latest software update for your Verizon LG G5, we would advise you to check back often to this tracker.
Software Version
Changelog
VS98711A
VS98712A

Added support for LG 360 VR
General maintenance

VS98713A

Home Screen app drawer option added

USB Connection screen updated

LG App updates
General maintenance

VS98714A

Improve LTE performance
If resetting your phone, enter the Google account information (email address and password) associated with this phone to be able to use it again
Resolved screenshot issue
Google security updates
General maintenance

VS98715A

Google security updates (September 2016)
Amazon Shopping Cart app removed
General maintenance

VS98726B

Android 7.0 Nougat Update
Choose a variety of themes to express your style and personalize your G5.
You can now restore deleted images from the trash folder for 7 days.
The LG Downloads app has been replaced by the Google Downloads app.

VS9872CA

Android Security Update (Nov. 2017)
AppFlash
RTCP Timer
Wi-Fi KRACK patch
This software update adds AppFlash to your LG G5, along with the latest Android security patches and bug fixes.
AppFlash is a faster way to discover and use mobile apps. Find restaurants, movies, games, and music and get app recommendations to make reservations, read
reviews, buy tickets, watch movies, and more.
AppFlash connects users to apps and instantly allows users to try an app before installing it. No download required.
To enable and use AppFlash:

Press and hold an empty space on your Home screen
Tap Settings in the bottom right corner
Tap Swipe Access
Tap AppFlash
After enabling AppFlash, it is conveniently located on the side screen. Simply swipe right and you're ready to go.
You can find AppFlash controls in Home screen Settings under "Layout".

VS9872DA

Android Security Update (January 2018)
QCOM CR
LG App Updates

VS9872EA

Android Security Update (March 2018)

VS98730a

Android 8.0 Oreo

What's changing:This software update for your LG G5 includes Oreo OS upgrade and the latest Android security patches.

Home screen – Icon shape option added

Icon shape making is available from O-OSU. Find the setting at Settings > Display > Home screen > Icon shape.
LG provides two new options; "Round" and "Cylinder." The default value is "Rounded square."

Home screen – App shortcutsTouch and hold on an app icon to see what shortcuts are available. Select a shortcut to launch the task or drag the handler to place a shortcut icon on Home screen.
All app shortcuts support the "App info" button and some apps support a "Widget" button. Some shortcuts are available under special conditions; e.g. the "Recent call" shortcut becomes available when there's recent call history on the device.
Home screen – New notification badgeDelete notification cards on the notification panel and the matching notification badge on the app icon will be dismissed as well.
Lock screen – Fingerprint usage is limited after fingerprint scan failsIf the user fails fingerprint detection 5 times in a row, fingerprint unlock will be blocked in accordance with Google CDD.
When fingerprint usage is limited, the "Swipe to unlock" message will request a secondary method to unlock the device. Otherwise, just wait for 30 seconds and fingerprint scan will be activated again (Stock Android behavior).
Settings – Settings structure changesThe Settings menu has been reorganized and simplified based upon usage. Simple descriptions for each menu are provided to the user for easier access to the desired menu. The order of the menu changes based on frequency of use (refer to the appendix for menu structures).
Removed more, which was at the bottom of the menu on the 1st depth.
An expanded Searching capability, in which characters and character strings of the title, description, and app name can be searched. Additionally, recently searched words can be displayed and ripple animation applied on the selected items.
Provided Looking for something else? at the end of the page, with which the user may search within the tab menu.
Settings – Lock screen & securityLock screen settings and Fingerprints & security settings have been unified under Lock screen & security.
The "Security status" section has been placed at the top of the Lock screen & security settings in accordance with Google CDD.
Settings > Display > Font – User preferred font style can be set on one screenFont type, size, and bold text can be set at once.
Settings > System > Language & input > Autofill service – Autofill serviceSaved personal information will be automatically filled when needed.
Added in accordance with Google's CDD.

Android Security Update (August 2018)

VS98730b

What's changing:The current software update provides system enhancements and the most up to date Android security patches on your device.

VS98730c

What's changing:The current software update provides the most up to date Android security patches on your device. (August 2020)
How To Check For Software Update On Verizon LG G5?
notably, the software updates by the carrier networks or the OEMs are pushed via OTA in a staggered manner. This means that the updates will not make its way to all the smartphones at the same time. However, you can always go ahead and check for the software update manually. For that you can follow the steps mentioned below:
Go to Settings.
Head to About Phone.
Tap Software Updates.
Then tap on Check for Update.
Finally, select Download Now.
If a new update is available, then you can tap on the update notification to download the latest available software update for your Verizon LG G5 device.
Wrap Up!
So, there you have it from my side in this post. I hope you liked this post on the Verizon LG G5 software update tracker. Notably, all the latest updates will be added at the bottom of the update tracker table. And the latest update is the August 2020 security patch based on Android Oreo. So, check back often to keep your Verizon LG K20 V smartphone always up to date.
In the meantime, for more such awesome coverage, you can head over to our check out our Windows Guides, Gaming Guides, Social Media Guides, iPhone, and Android Guides to read more. Make sure to subscribe to our YouTube Channel for awesome videos related to Android, iOS, and Gaming.