The 2017 flagship model from LG was the LG V30. The phone had all the capabilities of being one of the best phones and also do not forget the implementation of the ultrawide camera. In fact, credit should be given to LG for continuing with the ultrawide camera and making the importance of the ultrawide lens in today's smartphone market. In this post, we will give you all the details and latest information about the latest updates rolled over for the Verizon variant of the LG V30.
Note that carrier models always take some time in hitting the devices, as compared to the unlocked models. So, this post will be a one-stop-shop for all the updates that have been released for the Verizon LG V30. With that being said, let us take a look at this dedicated Verizon LG V30 software update tracker.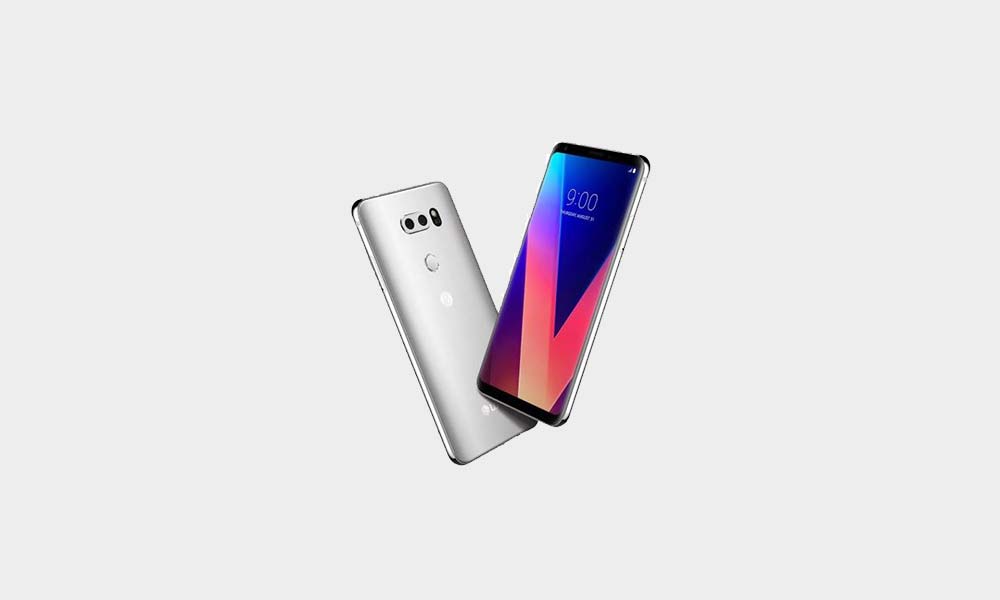 Verizon LG V30 – Device Specifications
The Verizon LG V30 is powered by the Qualcomm Snapdragon 835 chipset which is coupled with 4GB of RAM. It offers up to 128GB of onboard storage. The phone also comes with UFS 2.1 and a dedicated microSD card slot. Under the hood, the Verizon LG V30 comes with a 3300 mAh battery. The display of the phone is a 6-inches POLED panel with 1440 x 2880 pixels at an aspect ratio of 18:9 with 537 PPI density.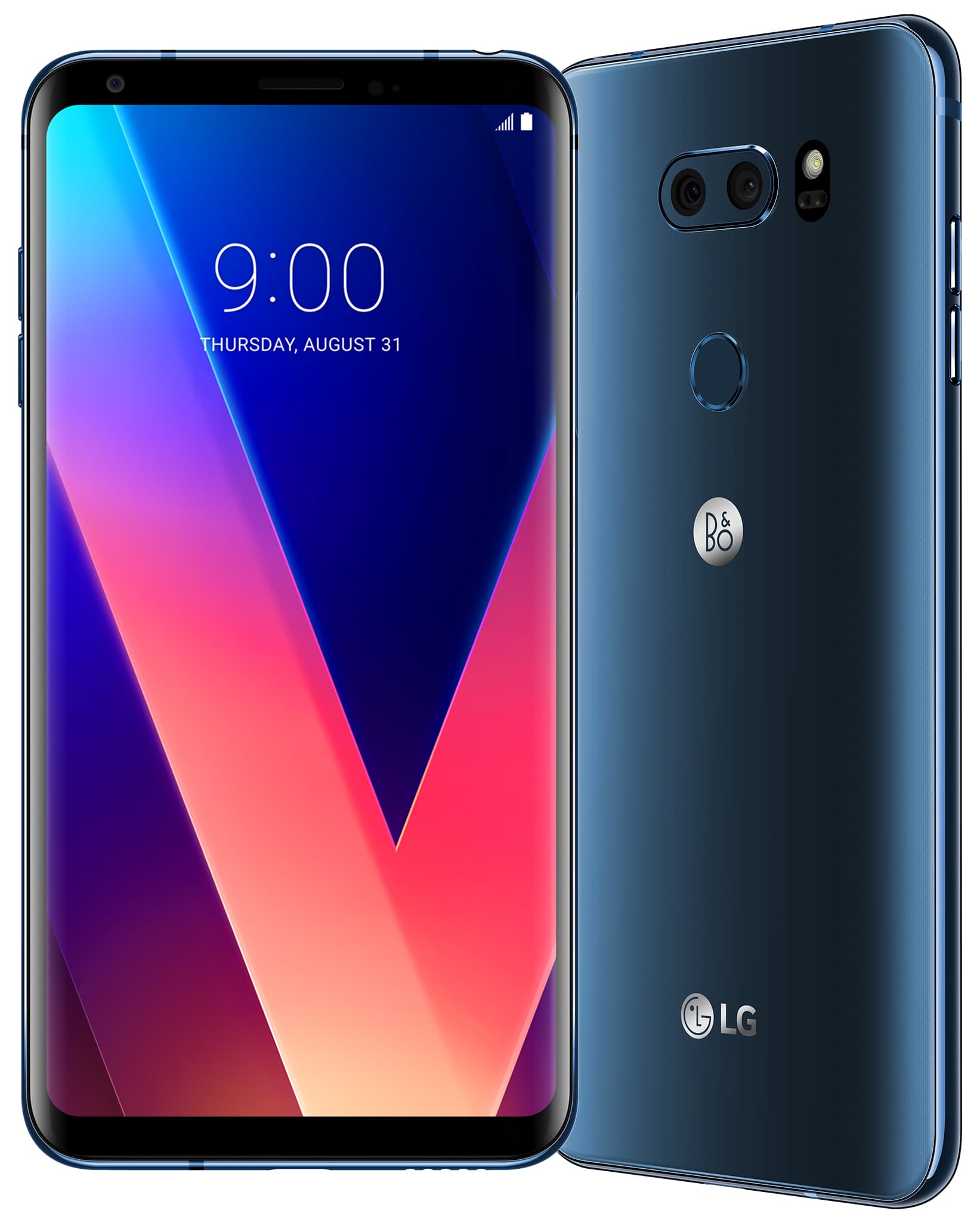 Talking about the cameras, it comes with a dual-camera setup with 16MP and 13MP lens. The camera is capable of recording up to 4K@30fps, 1080p@30/60fps, and 720p@120fps HDR videos. For selfies, the phone has a 5MP wide lens. It has all the connectivity features like Bluetooth 5.0, WiFi, etc. There is a fingerprint scanner at the back of the phone. It comes with Android 7.1.2 Nougat.
Verizon LG V30 – Software Update
Here we will give you all the details about the latest updates rolled over to the Verizon LG V30 smartphone. Note that the latest updates will be added to the bottom of this table. So, make sure that you check the latest updates right at the bottom.
Software Version
Changelog
VS99610c
• OLED Optimization
• Icon color of notification bar and soft-key adjustment
• Hiding home touch buttons (navigation bar)
• Brightness control by thermal mitigation in a sunny outdoor environment
VS99610d
• LAA Patch
VS99610e
• VoLTE Ul spec
• Android Security Update (Nov. 2017)
• KRACK
VS99620a
• Android O Upgrade
• Android Security Update (Feb. 2018)
VS99620b
New feature:
• A1 CAM
• Bright Mode
• Mode Icon Edit Menu
• Preview Tap
• Filters
• Graphy 2.0
• Quick Settings
• Video Preview
• Scan QR CodeAndroid Security Update (2018-03-01)
VS99620c
• Android Security Update (May. 2018)
VS99620d
• Maintenance Release
VS99620e
• Android Security Update (July. 2018)
VS99620f
• Android Security Update (Sep. 2018)
VS99620g
• Android Security Update (Dec. 2018)
VS99620h
• Android Security Update (Jan. 2019)
VS99620i
• Various Improvements and Fixes Applied
VS99620j
• Android Security Update (March. 2019)
VS99620k
• Android Security Update (May. 2019)
• Camera applications updates
VS99630c
What's changing:

This software update for your LG V30 includes the Pie Operating System upgrade and latest Android security patches.

Android Pie

Home touch buttons with gesture:

Just swipe up to switch to Overview or App drawer. Swipe right to move to the most recently used app.

Use the Volume keys for media:

Changes what the Volume keys adjust by default from ringtone volume to media volume.

Show lockdown option:

In the lockdown mode, biometrics cannot be used, all lock screen notifications are hidden, and Smart Lock turns off. To enter this mode, Press and hold the Power key and select Lockdown.

Screenshot thumbnail:

When a screenshot is taken, its preview is displayed in the bottom right side of the screen as a thumbnail.

Camera

Part Slo-mo:

Record a video with up to five scenes in slow motion. You can also edit the parts played in slow motion and change the speed.

YouTube Live:

Go live with YouTube Live directly from LG Camera.

Flash Jump-Cut:

Helps you create a GIF by blinking a flashlight during a 3-second interval, giving you time to strike a pose.

Gallery

Screenshot with URL:

Screenshots contain a URL so you can revisit the website from where the screenshot was taken (supported with Chrome).

Tab view:

To navigate through Gallery view types, swipe or tap on a tab.

Album bar:

Lets you jump or move photos to other Gallery albums quickly.

Burst shot viewer:

Thumbnails are provided for users to easily navigate through images and pick the best one.

Dynamic collage:

Along with square-shaped grids, colorful frames and animations are available for creating a photo collage.

Home Screen

Home screen lock:

Prevents apps and widgets from unintentionally being rearranged or removed.

Home screen indicators:

Indicators for Home screen pages are specified.

4×6 Home screen grid:

A grid with more rows and fewer columns of apps is added to the selection.

Game & Music

Game launcher:

Brings games and game-related shortcuts together in one place.

Game tools:

More controls for gaming such as disabling alerts, muting sound and searching for game-related videos are added.

Flash Light:

Flashes light to the beat of music

Fundamental enhancements

Pin to screen:

Take a screenshot with Capture+ and pin it to the screen to use the information in other apps or screens.

"Custom" repeat option in Calendar:

Lets you set a more specific repeat cycle for an event.

Weather for alarms:

Shows the current weather information in animation when an alarm rings.

Life indices in Weather:

Weather information expands to show life indices such as humidity, wind, UV, rainfall, outdoor activity, etc. and sunrise/sunset times.

Dual App:

Lets you use two of the same apps with different accounts. This feature works with Facebook, Facebook Messenger, WhatsApp, WeChat, Viber, Line, Skype, Telegram, KakaoTalk, QQ Mobile, BlackBerry Messenger, Hike Messenger, ICQ, Zalo and Snapchat.

Brief notifications:

Shows notifications in a bubble with lighting in the edge of the screen. The whole screen does not have to wake up to show notifications.

Secure power-off:

When the phone is locked, unlocking is required to power off. This helps to prevent someone from powering off the phone when it is lost.

Settings & Setup Wizard

Notification settings:

Apps can be sorted in the notification settings so that you can easily find them.

Background color options for Home touch buttons:

Various colors are provided for the background of the Home touch buttons.

Screen Lock Options:

Instead of recommending adding fingerprints only, the Setup Wizard lays out all screen lock options.

VS99630d

What's changing:The current software update provides the most up to date Android security patches on your device. (August 2020)
How To Check For Updates?
As you might know, the updates are pushed gradually over OTA. It takes time for all the devices to grab the latest updates via OTA. So, it is better to give a timely glance at the software update menu in order to see if the latest update has landed for your phone or not.
Go to Settings.
Head over to About Phone.
Now go to Software Updates.
Then Check for Update.
Tap on Download Now.
Wrap Up!
So, there you have it from my side in this post. I hope you guys liked this software update tracker meant for the Verizon LG V30 smartphone. Note that this post will be updated once a new update is being pushed by Verizon for the phone.
In the meantime, if you liked this content and want to read more content, for more such awesome coverage, you can head over to our check out our Windows Guides, Gaming Guides, Social Media Guides, iPhone, and Android Guides to read more. Make sure to subscribe to our YouTube Channel for awesome videos related to Android, iOS, and Gaming. So, until the next post…Cheers!