The addition of nukes in Warzone 2.0 can totally change the scenario of the game making it a furthermore devastating one. However, a lot of players are still not aware of how to get their hands on the nukes and leverage them for their benefit. So, this Warzone 2.0 Nuke Killstreak guide will tell you all about how to get nukes in the game, what effects are they going to cause, how to use them, and so on. So, make sure to stay in touch until the very end.
Ever since streamers set a new world record this week, an interesting fact has been disclosed about Warzone 2.0. The fact that you can even nuke the map in Call of Duty's Seasonal Multiplayer games turns out to be great news for all players. Even though it is supposed to bring more chaos in the battle royale, players seem to be even about it. So nuke has finally made a comeback into the game. And it is going to be a great weapon for the players in the multiplayer mode.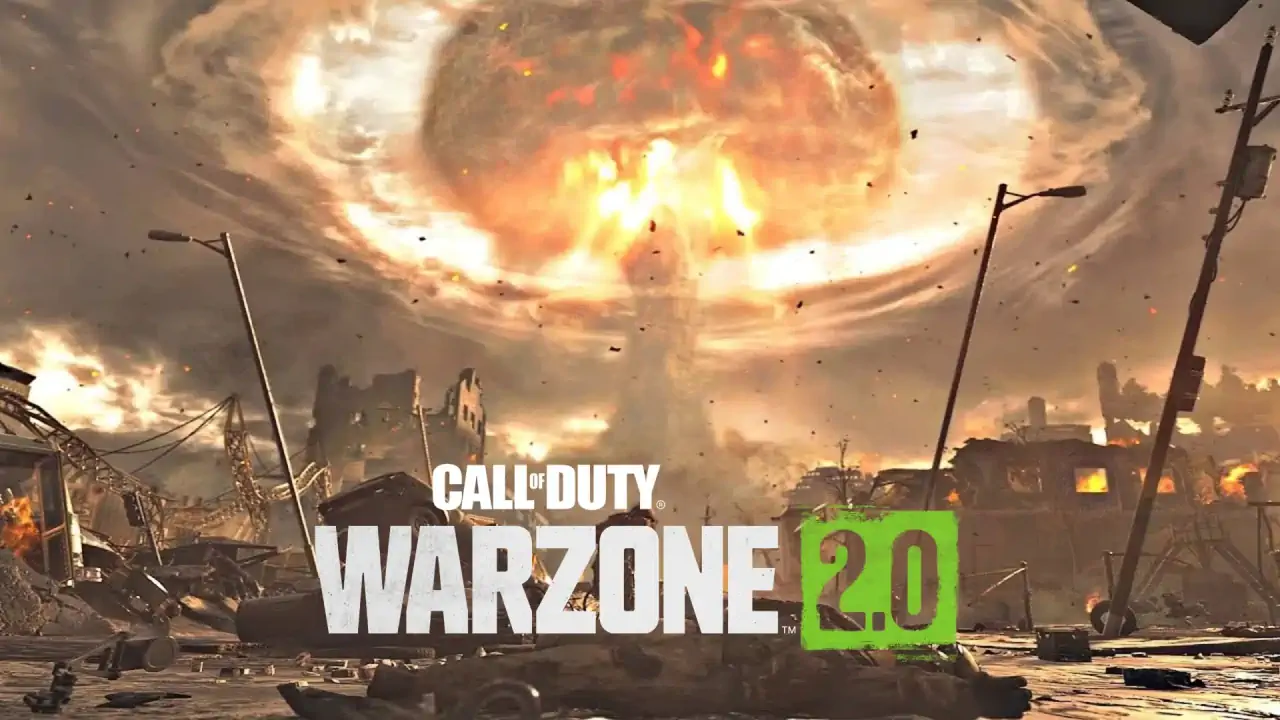 Warzone 2.0 Nuke Killstreak Guide Explained
As the nukes in Warzone 2 have now become a reality from just a rumor, it is time for players to get some dirt on their hands. Here, we have shared all the information that is available currently about nukes in Call of Duty: Warzone 2.0.
How To Get a Nuke in Warzone 2.0?
Nukes are not a new thing in Call of Duty anymore. We have previously seen these devastating weapons in the previous versions of the game as well. Nukes were first introduced in Call of Duty as Tactical Nukes. In the successive versions, they were referred to as M.O.A.B and MGB Nukes.
Likewise, in the recent edition, i.e., Call of Duty: Modern Warfare 2, players can obtain the MGB Nuke after completing a kill streak of 30 without dying. While using the nuke in MW2 would destroy all the players in an instant, things are a bit different in Warzone 2.0.
How To Use Nuke in Warzone 2.0
Unlike MW2, Warzone has made it difficult to get nukes. And most importantly, to obtain the greatest victory in Battle Royale, you will now have to go through a whole lot of trouble. To achieve the greatest accomplishment in Warzone 2.0, you will need to drop a nuke on the Al-Mazrah map. Although it sounds very easy, things are eventually going to get hard as you proceed in the game.
If you think you are capable of completing this task and obtaining the greatest victory in Warzone 2.0 Battle Royale, then here are the challenges you need to complete first.
Win 5 Consecutive Matches in Warzone 2.0
The first step to obtaining victory is to win five matches in a row. Now, that might sound quite effortless, however, it is the exact opposite of that. In fact, it is considered to be the toughest step in the whole process.
In other words, you got to be the finest ones to complete this challenge. Winning 2 back-to-back matches in the Battle Royale is a very big deal in itself. Every time you fight against the next hundred players, things are eventually going to get tough on you. Therefore, you need to hold your game until you make it through this round.
Complete Champions Quest
After you are done with winning 5 consecutive Battle Royale matches, you will then be shifted to the Al-Mazrah map. However, as you fly over the map, you will notice three golden work zones with a notice saying Champion's Quest Available. You need to land in one of these marks to get started with your Champion's Quest. All you need to do in these quests are build and arm your nuke and destroy the Warzone. Remember that the quests have limited time, so if you take long enough, you might just end up in vain.
Finding the Nuclear Ingredients
As you start your quest, you will need to find the three different parts of the nuclear weapon. Each part is contained in an orb-like little box. As you begin your journey, you will first need to find Beryllium marked as Be. You can locate it with the help of the map as it shows a precise location. However, you will still need to do some search on your own as well.
Remember as you get your hands on the first orb, you will be marked with a golden crown in the Tac-Map. And things are just going to get tough from the very point as all other players will have eyes on you as a target.
Once, done collecting the Beryllium orb, next you can go for the Plutonium orb marked as Pu. As you obtain it, you will experience heavy radiation emitted by Plutonium. And lastly, you will have to collect the third element, i.e., Tritium marked as T on the map.
Finding the Bomb Site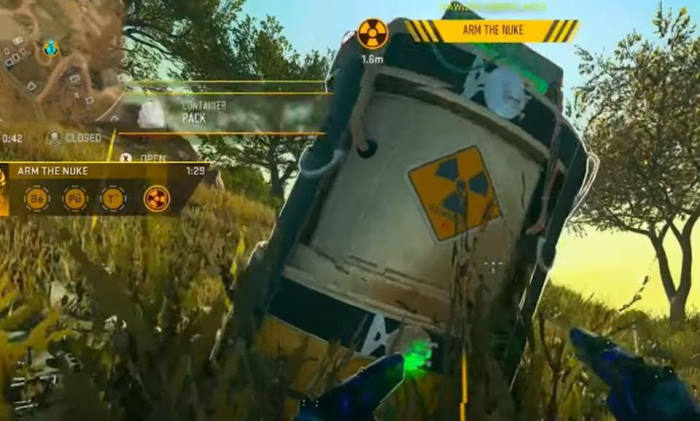 Once you have all the nuclear parts in your hands, it is all about surviving in the game since then. Throughout this period, all you need to do is wait until the location of the bomb is made available. However, as you will be marked with the three golden crowns, you will be the most vulnerable one as anyone can easily locate you on the map.
Therefore, make sure to be in a safe place and try to stay alive. After the location of the bomb has been revealed, you need to approach the location marked with a red and yellow nuclear sign. You will be able to see the symbol once it gets revealed on the Tac Map itself.
Activating & Defending the Bomb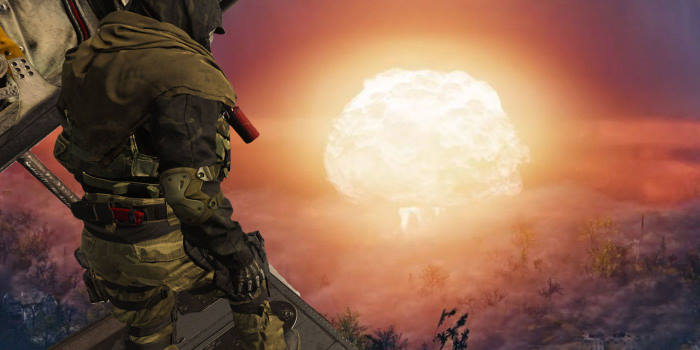 Lastly, after the location of the bomb has been revealed, you will have to place the orbs into the bomb. A notification will automatically pop up guiding you about how to detonate the bomb after placing the three orbs. And after everything is set up, all you need to do is try and survive and take care of the bomb from going off until it explodes.
At a certain moment, the bomb will explode and all the players still alive in the game would be eliminated with that. And finally, you can celebrate one of the greatest accomplishments in Warzone 2.0.
After you complete all the above tasks, you will get a nuke sticker, a weapon charm, and an emblem. So, that's sure going to be some motivation for all the trouble you will be dealing with.
Conclusion
Hopefully, this Warzone 2.0 Nuke Killstreak Guide will help you choose your path if you are looking forward to becoming the finest of the finest players in the game. Although completing all these tasks is already a lot to take on oneself. But surely the taste of victory after all that hustle is going to be sweet. This guide shares complete information on how to get nukes and use them in Call of Duty: Warzone 2.