From the day it was announced, the only Call of Duty title that had us all clamouring to play was Warzone 2.0. This is because Call of Duty Warzone is a gaming title that includes updated items and an emotional experience that binds players with the trust they built up from Warzone.
Warzone 2.0, however, kept that trust by introducing a lot of updated content to the game. The most exciting part is the DMZ circles. However, this is not a novel thing as some games call it by a different name, but in Warzone 2.0, this feature has been tweaked. We are going to discuss Warzone 2 DMZ Circles today.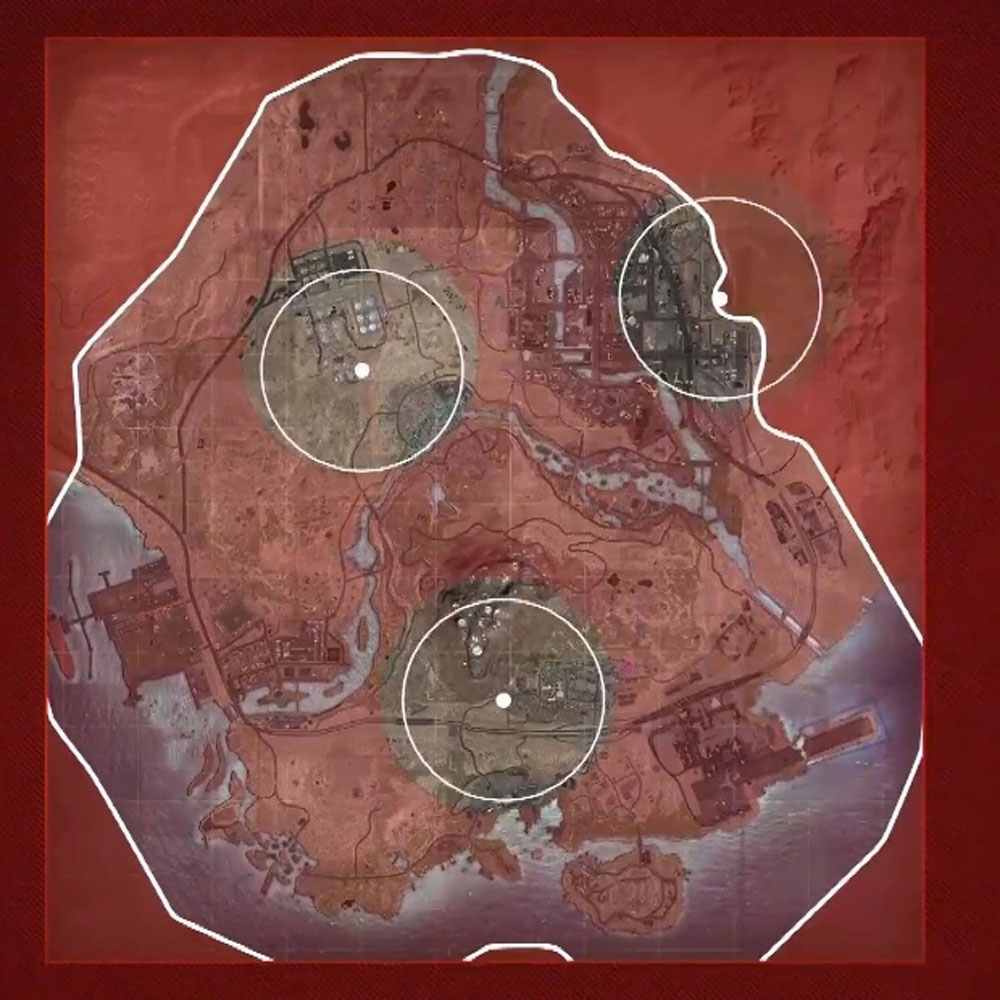 Warzone 2 DMZ Circle Guide | Collapse, Damage, Timer, Splits and Merges
Starting with explaining what DMZ is, according to Activision, DMZ stands for Dematerialized Zone. In this open-world narrative-focused action mode, players have free rein to complete In-game missions. Under DMZ mode, you can do a wide variety of things where the Circle is a unique feature that every player must use.
The Circle is a newly introduced mechanism that allows players to navigate the map. Using the circle feature, you can narrow any specific area further, forcing players to face off until only one squad remains. However, the Circle feature is more challenging than it sounds. In fact, players have difficulty using it. First, let's understand how the DMZ Circle works.
How Does the Circle Work in Warzone 2 DMZ?
With Warzone, the Circle system changes throughout every match, making it one of the game's greatest strengths. You will see a circle on your tactical map when infiltrating, indicating the safe area. A Warzone match's safe space is randomly select; it is scarce to be dealt the same collapse pattern back-to-back, so knowing every location within Verdansk is essential.
The circle collapse, a yellowish-green gas, will begin to appear after several minutes near the Mini Map in the top left corner of your HUD. The countdown will indicate how many seconds are left until the Circle collapses. After that, a new timer will begin with a smaller safe area within the current one. A fourth circle collapse will bring the Gulag close.
After the seventh Circle collapses, the eighth Circle will move the safe area to a new location nearby instead of shrinking again. Following that, the last collapse shrinks the safe space to a single point. The remaining players must finish the battle and decide who wins.
How Circle Splits and Merges in Warzone 2 DMZ?
A safe zone area can be divided into circles based on the above work. Known as the Circle Split, this split is known for its circular shape. A circle splits during the initial phase, and at the time of the final collapse. Instead of dividing into distinct areas, the circles merge into one; thus, the term merge.
How much damage does a player sustain due to circle collapse?
As inherent, Circle Collapse splits up into different circles, and while splitting, you observe poisonous gas spread out. Meanwhile, the player who steps into that Circle will face gas that inflicts periodic armour damage. However, players with a gas mask can counteract that effect. So make sure to have that before entering DMZ mode.
What is the time interval between Circle Collapse?
Well, there is no specific time interval between two circles collapsing. According to the activation blog, it usually takes around 3 minutes and 30 seconds. So while playing a match in DMZ mode, keep that timer in mind. It is a poisonous gas that can severely impact your armour's health and performance.
In summary, Circle Collapse is a deadly gas that rolls in waves and limits the area that can be played on the Verdansk map. Circle Collapse presents an additional obstacle when playing in DMZ mode with enemy challenges. But as we here explained all the essential things about Circle Collapse. We hope you will be able to deal with this collapse.