Third person view is quite a popular feature in most shooting games as it gives you more control over the character and the ability to see more surroundings. But Call of Duty has always been an exception as it only allows first person view when playing the games. Now, for the very first time in the call of duty franchise, Warzone 2 and MW2 players can enable third person view on the settings page.
Great news for games, as they are now not limited to playing the first-person perspective mode anyone With the new third-person view play, the camera will hover over the player's shoulder, giving you more view of the layer surroundings. This will give you a competitive advantage to have more control over the character and play smartly.
Warzone 2 and MW2 Third Person View Settings Guide
With this new playing view unlocked, many players are enjoying the third person view. If you also want to try this new feature, follow the guide below to unlock it. We will also share some tips to enjoy this new player mode in the game fully.
What is third person view in COD Warzone 2 and MW2
Third person mode or third person view is quite similar to what other shooting games have to offer. As we discussed above, this new mode will give you more view of your operator and more of the environment. This also enables players the extra advantage of spotting enemies compared to you would normally with a first-person view. And this will also give you the opportunity to look at your game avatar along with all the different game skins that you have collected so far.
How to play third person view in COD Warzone 2 and MW2
Before you explore the possibility of enabling the third person mode, make sure to update the game to the latest version. As this feature was rolled out recently, the update may take longer to arrive in your game account.
Once you enable your game to the latest version, here are the steps to enable third person view:
Launch COD Warzone 2/ Modern Warfare 2 game.
Head towards the play section.
Here, navigate to the Battle royale option.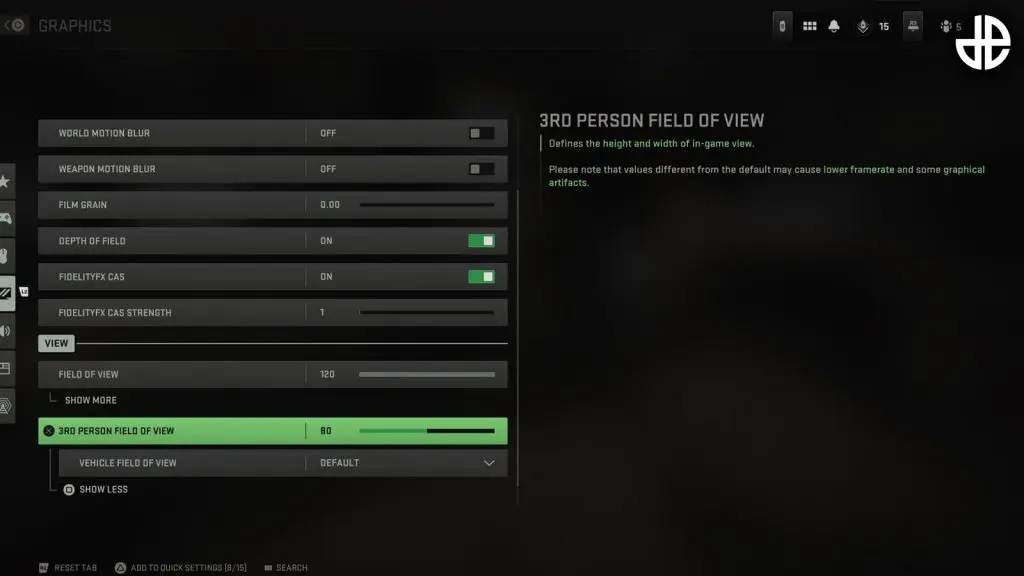 Scroll down and find the 3rd person's mode.
Here, you can adjust the settings to your preference. Usually, 80 points is the best way to go, but if you want to explore how your character looks along with its skin, you can bump these settings to the maximum of 120 points.
Conclusion
This brings us to the end of this Warzone 2 and MW2 Third Person View Settings guide. Since this is quite a new feature, it will take some time to get used to. But if you have played other third-person perspective games, you will be adaptive in no time. Go ahead and share this news with your friends, and help them to enable the same via COD settings.