This guide will help the players of Call of Duty: Warzone with the best loadout for the Rytec AMR sniper rifle. Let's get started.
The Rytec AMR is one of the newest sniper rifles in Call of Duty Modern Warfare. It is by far one of the most powerful semi-automatic sniper rifles in the game.
Introduced into the mix of weapons during the Season 4 Reloaded update, the Rytec AMR is definitely a weapon not to miss out on. The Rytec AMR sniper rifle is rumored to fire explosive rounds as well, making it a complete game-changer.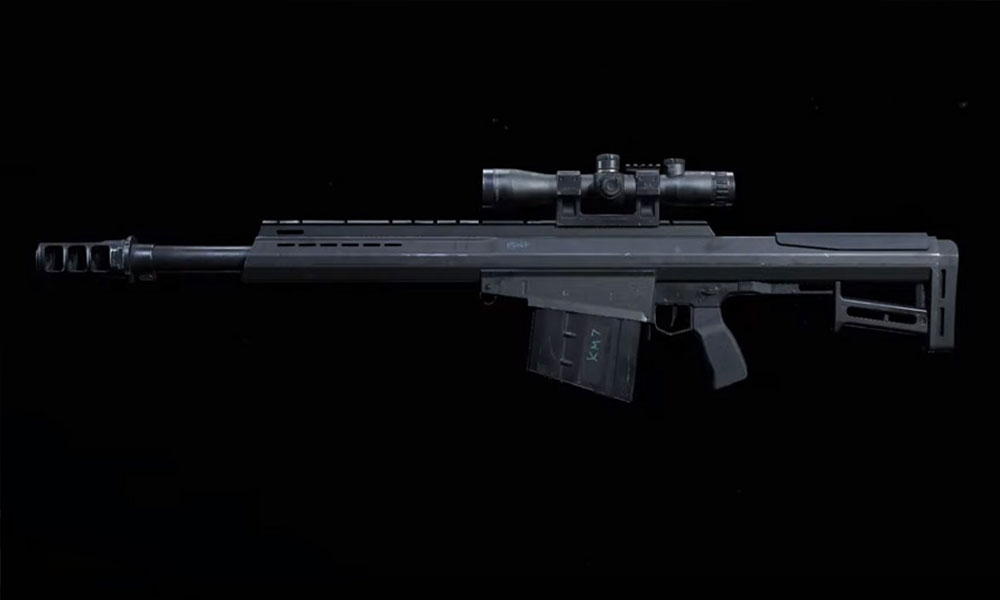 Rytec AMR in Call of Duty Warzone
The Rytec AMR is an anti-material semi-automatic sniper rifle, making it a good contender for shooting down helicopters and vehicles. It is the best choice for long-range combats with its .50 BMG chamber. There is an experimental 25×59 mm explosive payload variant of this weapon as well.
Here are some of its key weapon stats:
Accuracy 80
Damage 84
Range 78
Mobility 40
Control 65
Fire Rate 50
With a high fire rate of 50, the Rytec AMR can be compared with the Dragunov sniper rifle. Also, with high stats for range, damage, and accuracy, it can be put against the HDR easily.
Unfortunately, with all this power, there is a considerable amount of recoil. After each shot, players will notice their crosshairs being kicked afar from their target. With limited control of 50, handling the Rytec AMR can be difficult.
Currently, the HDR seems to be the all-time favorite amongst players. But the Rytec AMR is definitely worth of challenging that. With the right attachments and loadout setup, the Rytec AMR can be made into an absolute killing weapon that can take out targets at all ranges.
In today's guide, we are going to look at the best Rytec AMR loadout in Call of Duty Warzone.
Best Rytec AMR loadout in Call of Duty Warzone
For the best Rytec AMR loadout:
Laser – Tac Laser
Optic – Cronen C480 Pro Optic
Grip – Stippled Tape
Barrel – FTAC 48mm Dictator
Stock – XRK Mastadon
The attachments listed above make considerable improvements in the handling and mobility of the Rytec AMR. These loadouts will enable players to easily tick off-targets in the battlefield.
This concludes our guide for the best Rytec AMR loadout in Call of Duty Warzone. If you liked this, don't forget to check out our other Wallpapers, Windows Guides, Gaming Guides, Social Media, iPhone Tricks, and Android Tricks for more guides. Subscribing to our YouTube Channel will help you win the $150 giveaway contest. If you have any doubts or feedback, comment down below with your name along with the e-mail ID, and we will reply shortly. Thank you.