The most sought after Cryo dismemberment effect on weapons is sparking a new craze in the call of duty community with its latest offering, which, as the game suggests, sends the enemies in a mild cryogenic shock upon contact from any of the weapons that have the cryo dismemberment effect activated.
This DYI  guide will help you to get your hands on the Cryo Effect activated weapons so that you can get in and on the action. So let's get started.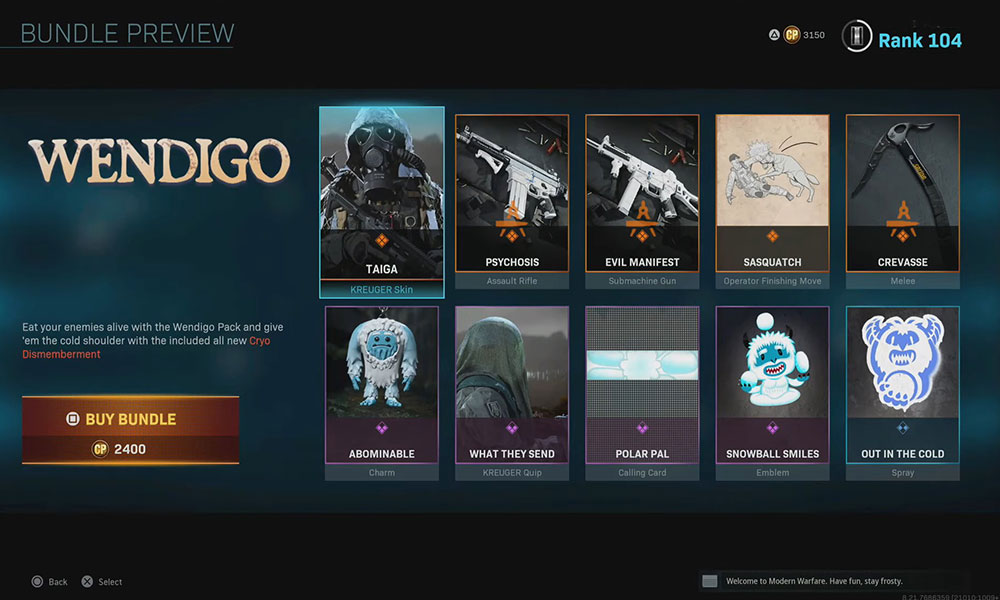 How to Get the Cryo Dismemberment in Warzone?
Cyro Dismemberment effect brings about a refreshing change to the rather gloomy and gory FPS kills. It adds a bit of frost elements that make the overall UI more interesting. Moreover, it leaves the enemy out to shatter and break off.
Cyro Dismemberment effects can only be bought from within the in-game store. They come with the Wendigo bundle and along with the following blueprints, namely the Psychosis, the evil manifest, and the crevasse. Sadly this effect can only be used in action by the players if they acquire these blueprints from the shop and use the designated weapons. The FN Scar 17 and the striker 45 are the weapons for these blueprints. Which is the form of Scar, contains one of the finest assault rifles in the game. The Wendigo bundle containing all these sweet goodies is available for 2,400 points, which in itself is a great deal overall and totally worth the results.
The Cryo dismemberment effect quite literally lives up to its name. It freezes off the limbs of the player used against, and further detaches them from their body, thereby dismembering them. These creative new age effects in the FPS world of Call Of Duty pave the way to step out of rather senile, age-old means of every COD release. Thereby starting a genre-breaking trend that deserves a post on its own regarding the pros and cons of introducing such changes in the franchise outlook towards the genre.
We hope you find this guide helpful in getting the Cryo Dismemerment kit. If you liked this, don't forget to check out our other Wallpapers, Windows Guides, Gaming Guides, Social Media, iPhone Tricks, and Android Tricks for more guides. Subscribing to our YouTube Channel will help you win the $150 giveaway contest. If you have any doubts or feedback, comment down below with your name along with the e-mail ID, and we will reply shortly. Stay frosty!