Call of Duty: Modern Warfare is a freemium battle royale game that was added to the list of Activision on 10th March 2020. Warzone is a mode added to it following the launch. Just like the other Call of Duty series, this is also available in all major platforms, including Microsoft Windows, Xbox One, and Play Station 4. Just after the release of this game, it was downloaded more than 20 million times, and right now, if we talk about the statistics, it is the second most played game.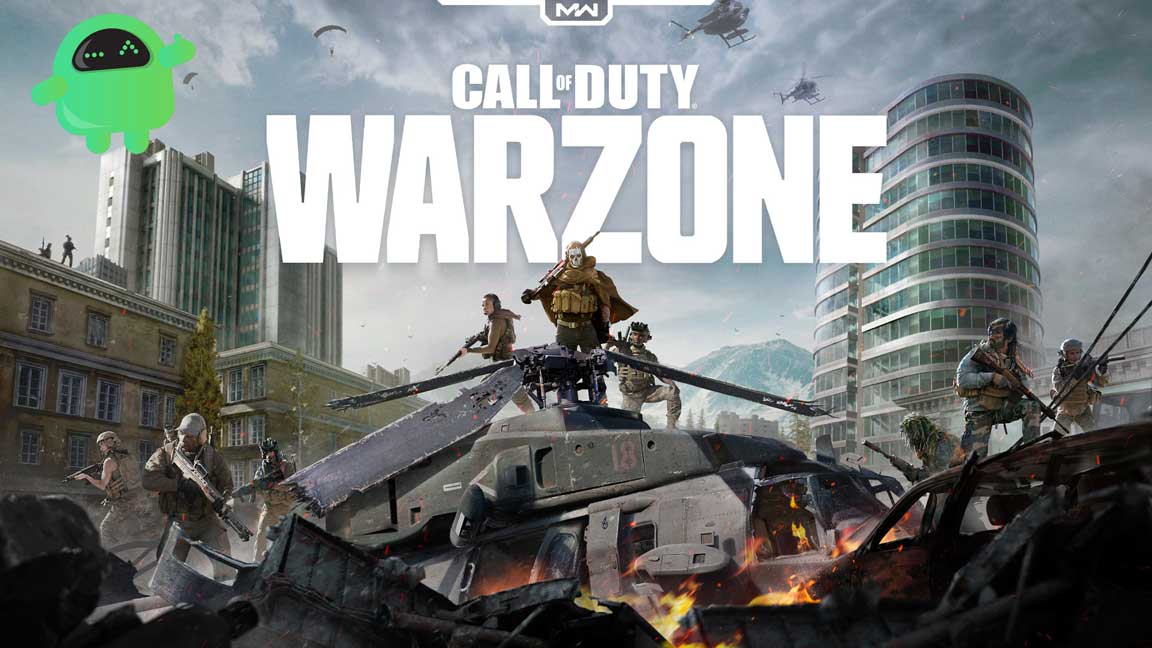 Not to forget, this unique Battle Royale game allows 150 players together instead of traditional 100 players. Now, that was much of the pros of the game. Let us now get closer to what we have brought here today. The issue we have today with us is a critical one and is not letting anyone win the match. Now, this seems terrible for a game like this. So now, we will get on to the issues first and then follow up with the solutions. So, let's gets started.
What is the Issue?
The issue we have with us today is not a simple issue. It is instead a strange issue that we have not seen ever before in any game we have been playing and troubleshooting. When we heard about the problem, we were actually thinking about it, that how can a game with such popularity respond this way. Okay, no more to think of and delay your time. The issue is whenever a player is trying to kill another player, and the next player is getting invisible. This means the former is unable to see the next player, thus making it impossible to kill him.
Let's understand with an example, suppose player A is trying to kill player B, then player B is getting disappeared, thus making it impossible for player A to kill be. But guess what? Player B is still able to kill player A. This is an astonishing error. Astonishing in a sense, we don't mean great, but what we are astonished off.
The game is, however, getting frustrating for the players to continue playing. Even many of the players are thinking to leave playing this game forever. But we know the ones who are addicted to this are not giving up so easily. Even we recommend the users to stay intact and wait for a fix.
Fixes?
As of now, there is currently no fix available to this typical issue. We even confirmed with some of our official sources at Activision. Also, they were unknown to this. But however, this issue is not going to stay forever as activation will surely bring a patch update to Call of Duty: Warzone that will probably fix this issue.
Moreover, you can try to repair the game using the internal client. As well as check with uninstalling and reinstalling the game again. This might solve your problem or might not since it did solve our issue for a couple of matches, but after that, the glitch again started troubling.
Somethings Worth Considering
This is not the first time Call of Duty: Warzone is experiencing such type of hilarious glitches. It has earlier been reported by one of our user. That during the gameplay, the walls are suddenly disappearing, which is removing their cover to defend from enemies. There have also been calls from other communities as well. But it is really sad to say, neither of the glitches has been fixed by Activision.
Owing to the current situation, we must not give such a load on them, since this is the time of Pandemic. And just like each and every company in the World is working with lesser staff as well as developers, so it is getting tough for them too. And these glitches are well known to Activision as well. So we request all of our users to contribute to the fact and wait for some time. Every minor to a major glitch in the game will be fixed.
Wrap-Up
This is a news update that warns the users that currently, a glitch is going on in Call of Duty: Warzone of player invisibility. We hope this news helped you. If you have any queries or feedback, feel free to comment down below with your Name and E-mail ID. Likewise, check out our iPhone Tips and Tricks, PC tips and tricks, and Android Tips and Tricks for more such tips and tricks. We recommend everyone to participate in the $100 giveaway contest by subscribing to our YouTube channel. Thank You.