In this tutorial, we will show you the instructions to fix the Call of Duty Warzone or Modern Warfare crashing without any error issues. Among the best first-person shooter games, these two have managed to climb up the ladders of success at an incredibly fast rate. With extensive graphics, interactive gameplay, and tons of challenging missions, both these games in the COD franchise have quite a reputation in themselves.
Also Read: How to Fix Call of Duty Warzone Latency issue in PS4/PS5
However, sometimes it throws up an error or two. In those cases, all you have to do is keep a note of the error code, get on to our site and find the associated fix. However, this time things are a little bit different. Many users are reportedly facing game crashing issues but without any error code insight. It just crashes all of a sudden without any indication as to what might be the problem. If you are also facing this issue, then there's some good news in store. In this guide, we will show you how to fix the Call of Duty Warzone or Modern Warfare crashing without any error issues. So let us begin.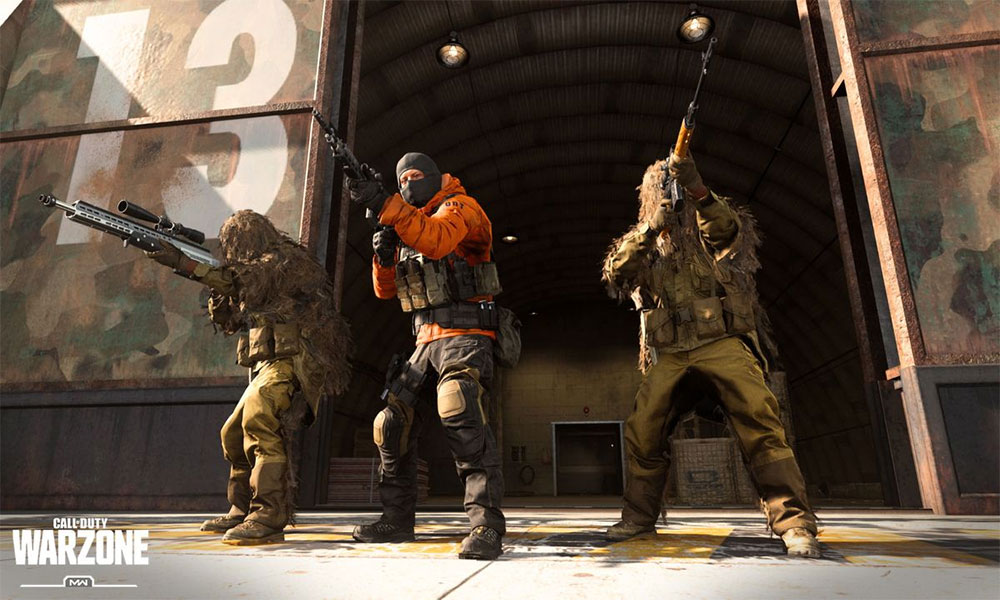 Call of Duty Warzone or Modern Warfare crashing without any error: How to Fix?
Recently, users were reporting random crashing as soon as they tried accessing the game. Other times, if luck permits, they could access the game but within a minute or two, the game randomly closes. You will then be taken back to the home screen. This infuriated many users, however, with the fixes we are about to mention, you should be able to fix this issue. Follow the below instructions.
Steps to be Followed
First of all, uninstall the game from your PC. Head over to Control Panel from the Start menu and also check if any other associated programs are installed as well. Remove them from your PC as well. You could also uninstall the game from Blizzard's client as well.
Next, head over to Documents and Program Files folders and manually delete all the game files from there as well. 
Once that is done, reinstall the game and then launch it.
Minimize it and head over to the Modern Warfare installation folder. The default location would be C:\Program Files (x86)\Call of Duty Modern Warfare.
Now rename the ModernWarfare.exe to ModernWarfare1.exe. Similarly, rename Modern Warfare Launcher.exe to Modern Warfare Launcher1.exe. Although some users have reported that even without renaming the launcher, they were able to taste success. However, let's be on the safer side and rename it as well.
Also, do keep in mind that you will have to rename both these files back to its original name once you have played the game. It could be done by removing the 1 at the end. Then the next time you plan to launch the game, again rename it by adding 1 as the suffix. You will have to it every time. Yes, it is an effort-taking task, but it will fix the Call of Duty Warzone or Modern Warfare crashing without any error issue.
After that, there are a few other things to try out. Primary among them requires you to go to Display Settings, scroll to the bottom, and select Graphics Settings.
Within that, go to the Classic App section and then browse to the Modern Warfare installation folder. Select the ModernWare1.exe (the renamed file).

Once you have added the file, highlight it, and select Option. Now from the menu, select the High-Performance option and hit Save.
Next up, select the Modern Warfare Launcher1.exe (the renamed file), highlight it, and select Options. Assign it the High-Performance option as well and click on Save.
This should have fixed the Call of Duty error. However, users have reported that after the recent update to the game, they are again witnessing some random crashes. While sometimes it crashes while using the Discord app, other times it might happen right within the game or while accessing the in-game menu.
If you have also faced this issue again after applying the latest patch, then kindly perform the above steps once again. That is, before launching the game, rename the ModernWare.exe and Modern Warfare Launcher.exe files to ModernWare1.exe and Modern Warfare Launcher1.exe respectively. Similarly, keep the graphics settings for both these files to High Performance. This should hopefully fix your issue.
Conclusion
So with that, we conclude this guide on how to fix the Call of Duty Warzone or Modern Warfare crashing without any error issue. We hope that the said error will be rectified using the above tips. If you still have any doubts regarding the above-mentioned steps, do drop in your queries in the comments section below. On that note, here are some iPhone Tips and Tricks, PC tips and tricks, and Android Tips and Trick that you should check out as well.