COD is a very popular game franchise having millions of players all around the globe. Where the default map in COD is loved by many, but players often tend to integrate other maps as well. Warzone Pacific is also an on-demand map style that adds a new game style to enjoy. Although integration of Warzone with COD is not an easy task and often players turn into issues. Since the launch of the original Warzone Pacific, players all around are globe are facing issues where they get the Warzone Pacific content package is no longer available Error on PS4 and PS5 devices. The main reason behind such issues is bad package files, to begin with, here are some more troubleshooting ways to fix the issue.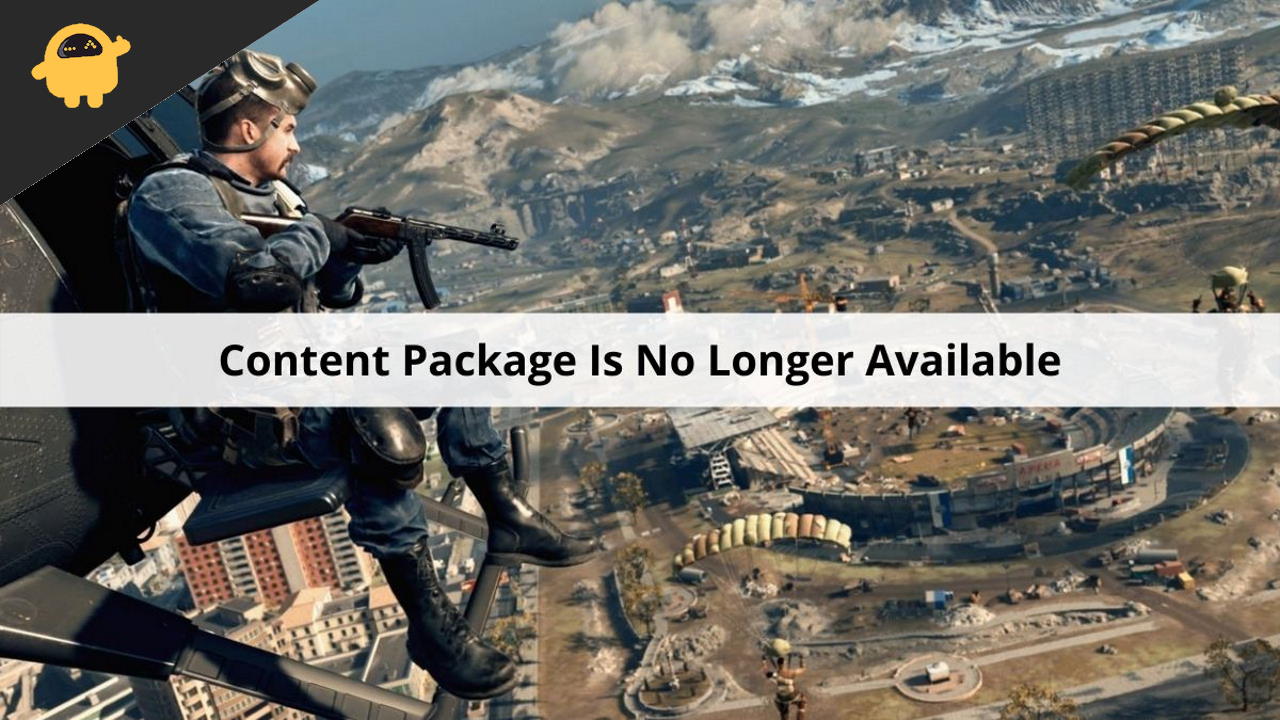 Fix Warzone Pacific Content Package is No Longer Available Error on PS4/PS5
When it comes to the installation of third-party integrations such as Warzone Pacific on your PC, you can install it easily. But when it comes to PS4 and PS5 integrations, this installation either gets corrupt or gets deleted without any warning.
Even after installing the Warzone Pacific Content Package on your PlayStation, the game files are not verified yet. They get verified the very first time you open the game on your console. So make sure you're connected to the internet so that the game files can be verified internally. Once verified, you will not see the Content Package is No Longer Available Error.
There is no easy way to repair such games as Warzone Pacific is a huge addon with approximately 7GB in size. So if you don't wish to re-download the game, here are some troubleshooting fixes.
Method 1: Restart PS4/PS5 device
Whenever you install a new content package, it's ideal to give your device a restart. This will make sure all the game files are in place and verified. Once you restart your PS4 and PS5 devices, the error for a package not available will go away automatically.
Method 2: Uninstall compatibility pack 2
Compatibility packs are special packs made by game developers to make sure the game runs on all devices. But in some cases, these compatibility packs do the opposite. And this has been noticed in the case of Warzone Pacific, where the compatibility pack 2 in your PS5 devices is hindering the game process. Once you uninstall compatibility pack 2, Warzone Pacific will work without issue.
Method 3: Adjust Graphics Settings
If the error comes after launching the game, then the main culprit behind is the wrong configuration settings for the graphics. To fix this, you need to go to game settings and adjust the graphic settings according to your PS4 and PS5 devices. Once the settings are saved, restart your console and see if it works.
You should disable Texture Streaming and V-Sync and lower other visual options to improve the game's smoothness and compatibility with your console.
Method 4: Re-install Warzone Pacific
If none of the above methods works for you, then the reason behind the Warzone Pacific content package is no longer available Error is faulty games files. Now, this can be due to low storage space on your console. So, delete the game and check with available storage. Make sure at least 10GB of free storage is there, and then re-download the game. Re-installing the game has been reported to work for a large number of users on Reddit.
Conclusion
While reinstalling the game is the best fix for the problem, there are a few users who report that the reinstall does not work for them. These cases arise when the game file is bigger than the PS4/PS5 console storage. So make sure you have enough free space available on your console to install a big game package like Warzone Pacific.