After the recent update for Call of Duty Warzone, players have reported that they are encountering a new item in the game. This is the Red Access Card, and it has started appearing in Verdansk. Different speculations have surfaced online about this access card in this short interval of time.
So for all these players who are confused about what this card is, we have compiled this piece. Now the game developers have not revealed anything about this item. As a result, nothing concrete is known about this item, so we will just take a look at what this could be.
What is the Red Access Card in Call of Duty Warzone?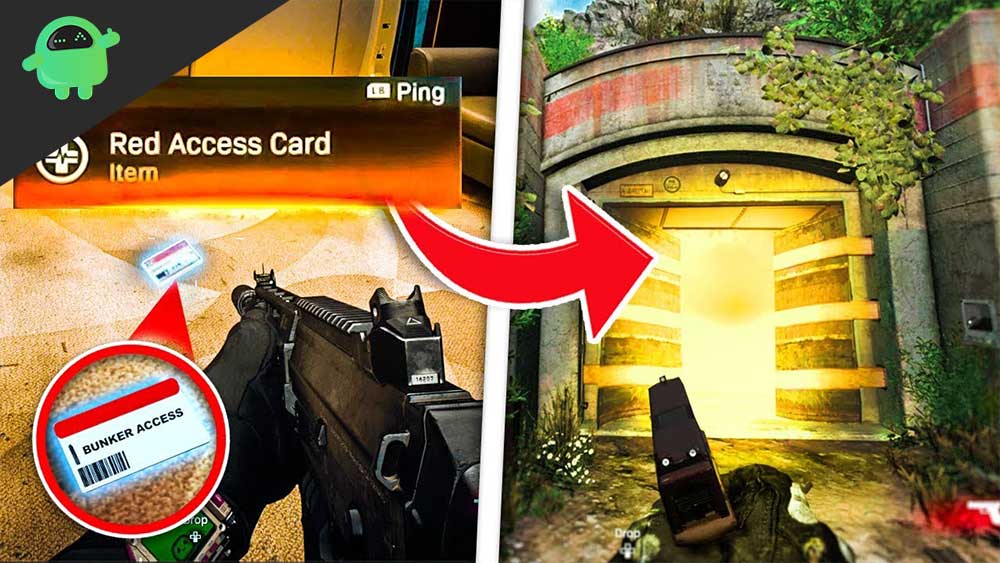 As per the speculations online, some suggest that this is an item that relates to the upcoming COD title, Treyarch. There are also players suggesting that this could be part of a new event that will soon come in Warzone.
There is some speculation that these access cards will give the players online access to the bunkers that lie around the map. These bunkers are passcode protected, and there is a keypad in front of every door in the bunker. Now a YouTuber has already confirmed that in the bunkers, there is the highest amount of loot available for this game. The loot percentage is at 120% here, but the information has been useless since no player has gone into these bunkers. So when these access cards came along, many just gave it a try at the bunker, but unfortunately, the bunker still did not open up. That does not mean that this speculation can be disregarded entirely, as in a future update, we might see this turn into reality.
When the item appears on the game, you see a pop up where there is "Red Access Card" written, along with a white health symbol next to those words. It also hovers in an orange hue, indicating a legendary item. The fact that it is showing up as a legendary item is piquing the interest of every player in the game. Judging by the health symbol, some have even speculated that this is an item that might be used to revive teammates.
The possibility of the access card, as of now, is limitless. Players are trying different things with this card, but none of them has yet figured out the function of this card. The chances are that we will see the use of this card, possibly after another update of this game goes live.
So there you have it, everything that is known so far about the Red Access Card in Call Of Duty Warzone. If you have any queries, then comment down below. Also, be sure to check our other articles on iPhone Tips and Tricks, PC tips and tricks, and Android Tips and Tricks.