Stay alert, soldiers! There is an all-new weapon quickly rising in demand in Call of Duty: Warzone. This is the R9-0, equipped with the devastating Dragon's Breath rounds. If you haven't heard of it before, know that this ammunition is deadly, powerful, and highly explosive. That said, it can also be difficult to obtain.
You will have to beat a special challenge in order to unlock it successfully. Considering the strength of these rounds, it is definitely worth the effort. In this guide, we will show you how to unlock the Dragon's Breath rounds in Call of Duty: Warzone.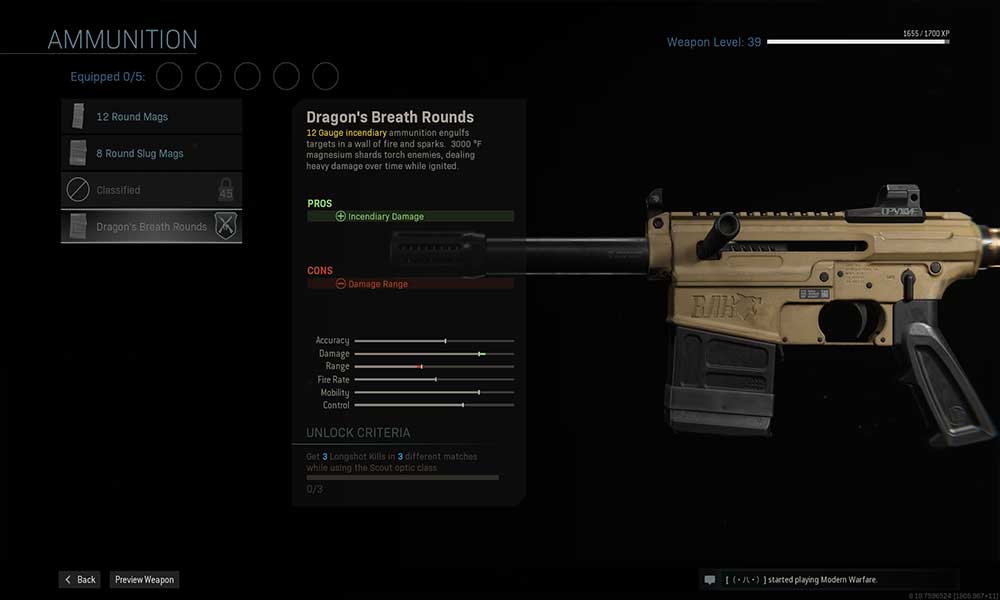 How to Unlock the Dragon's Breath rounds in Call of Duty: Warzone
In order to unlock the Dragon's Breath rounds in Call of Duty: Warzone, you must equip your R9-0 shotgun and successfully beat a relatively simple challenge. You need to make ten kills while sliding; completing this challenge will unlock the rounds. You should be able to accomplish all of this in just one match.
After successfully making those ten kills, you can enter Gunsmith and equip your freshly acquired ammunition. Remember, though, that this ammunition could affect gamers with low-tier systems. This is because of packet loss problems in certain cases associated with this particular ammunition.
You can complete this challenge in Modern Warfare or Warzone. You also have the option of joining Multiplayer, going into Shoot the Ship, and accomplishing the required kills. More compact maps like Shipment and Shoothouse provide more convenient opportunities to accomplish this challenge. That is mainly because of the smaller distances, faster respawning, and plenty of potential targets.
Additional Info
If you intend to beat this challenge in Warzone, remember that the game only considers full kills. You must decisively kill a downed opponent for it to be counted towards the challenge. If you are interested in bypassing this challenge altogether, you can purchase an R9-0 blueprint with the attachment already equipped. This will help you obtain the Dragon's Breath rounds faster.
Considering the strong likelihood of this ammunition taking out enemies with a single shot in close quarters combat, it is presently in high demand in the Warzone meta. You would do well to get your hands on this ammunition and use it to its full potential as soon as possible because it is likely to get nerfed in the future. This is seriously versatile and formidable ammunition and valuable addition to your arsenal.
That is it for now. We hope our guide helps you acquire the Dragon's Breath ammunition in Call of Duty: Warzone. Check out our Windows Guides, Gaming Guides, Social Media Guides, iPhone, and Android Guides to find out more. However, if there are any queries or feedback, comment below with your name & email ID. We will try to reply soon. Moreover, subscribe to our YouTube Channel in order to watch awesome videos on gaming and smartphone tips and tricks. Thank you!