Google Stadia now comes with invite support where you can invite a friend to join stadia with a buddy pass. However, Google is not very clear with rules and terms of the new Buddy Pass for founders on Stadia. So how does it work, and how you can use Buddy Pass on Stadia to invite your friends? We will answer all of that in the Google Stadia troubleshooting guide.
Stadia is a cloud-based gaming service by Google. It does not require any extra hardware components, which are probably the best part of this service. Google Stadia is also expected to be the future of gaming. All you need is a good internet connection and a Google Chrome support on your device. You can access almost any high-end gaming from your smartphone, PC, or smart TV. It allows streamers to let viewers line up to join their game instantly. Moreover, you can stream video games up to 4k at 60 frames per second. Streamers can even opt to stream or record their gameplay on Youtube.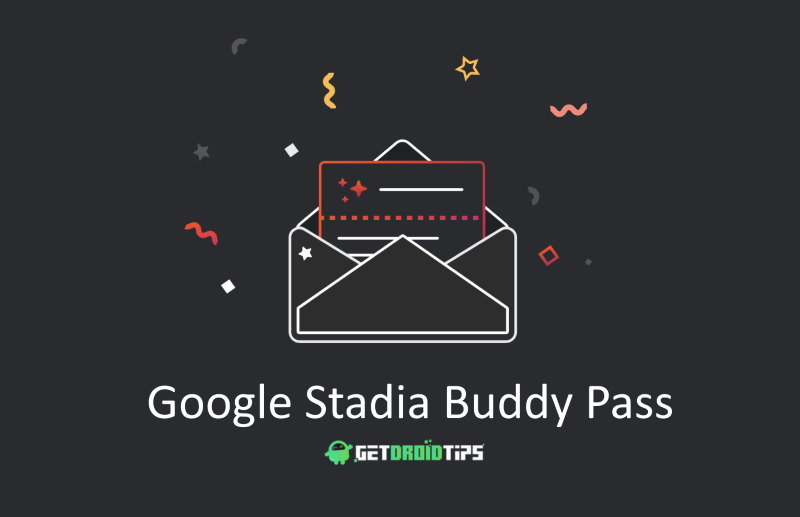 Google offers the base plan for totally free of charge. However, you have to pay a fee to access the Premium version. Also, Google has also introduced a Stadia controller which wirelessly works with Chromecast. However, it is not necessary to have a controller; you can also use your standard hardware equipment as well. Above all, it has brought a change in the gaming world and is expected to grow over the coming years.
What is Buddy Pass For Founders On Stadia?
Stadia's Founders Edition purchasers will get a Buddy Pass, which they can gift to their friends or family members. Using the Buddy Pass, we can invite them to join Stadia. It is an excellent way to weaken all negative thoughts about this brand new cloud service. Thus, it encourages more people to try out this service.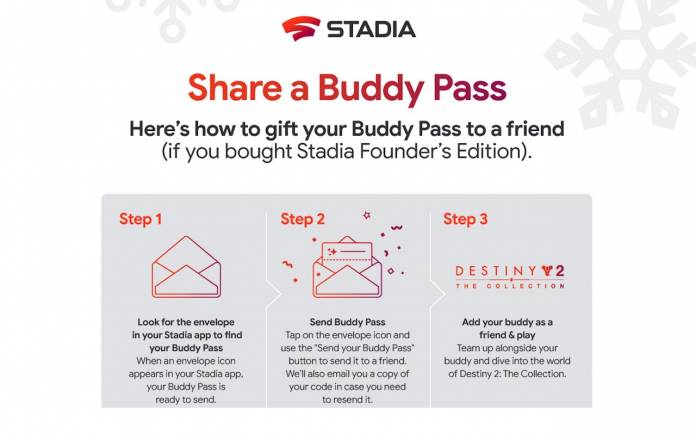 Once a Buddy Pass becomes available on the account, founders can see the Buddy Pass icon on the home tab. You just need to tap on the Pass icon to get started. Your friends will get access to a three months trial with Stadia Pro subscription.
How does it work?
Just invite a friend or family member who hasn't already signed up with the Stadia service. Make sure that the person is in a supported region.
In case you share the code will multiple people, only the first person who redeems the code will be allowed to sign up on Stadia and enjoy its services.
If you return the Founder's Edition for a refund before anyone redeems the code, your Buddy Pass will also be canceled.
Note: Your buddy will have 3 months to redeem it from the day you receive the Buddy Passcode.
Conclusion
The new Buddy pass for Founders on Google Stadia is a nice addon to Stadia cloud gaming services. Since now, you can get this pass to your friends, and they can join and enjoy Google Stadia services. Also, the expiration date of buddy pass is 3 months, so make sure to use them as once expired; they cant be re-used. In case you still have any questions about the new Stadia Buddy pass, then let us know in the comment box below.