Doom Eternal is one of the first-person shooter video games launched in 2020. It's developed by id Software and published by Bethesda Softworks that's available for PS4, Nintendo Switch, Xbox One, Google Stadia, Microsoft Windows, IBM PC platforms. Now, if you're fan Doom series and have started playing Doom Eternal, then you may have known some of the little secrets and Easter eggs in the game like the Computer Password. If not, then check what is the Computer Password in Doom Eternal.
Once you've started going into the Fortress of Doom, you will need the password which is mentioned in the Doomguy's computer. Though Doomguy has forgotten the passcode, we've managed to find out the actual computer password which is necessary. Thanks to online gamers those who played Doom game a lot and knows almost every basic. Now, without wasting any more time, let's jump into the guide below.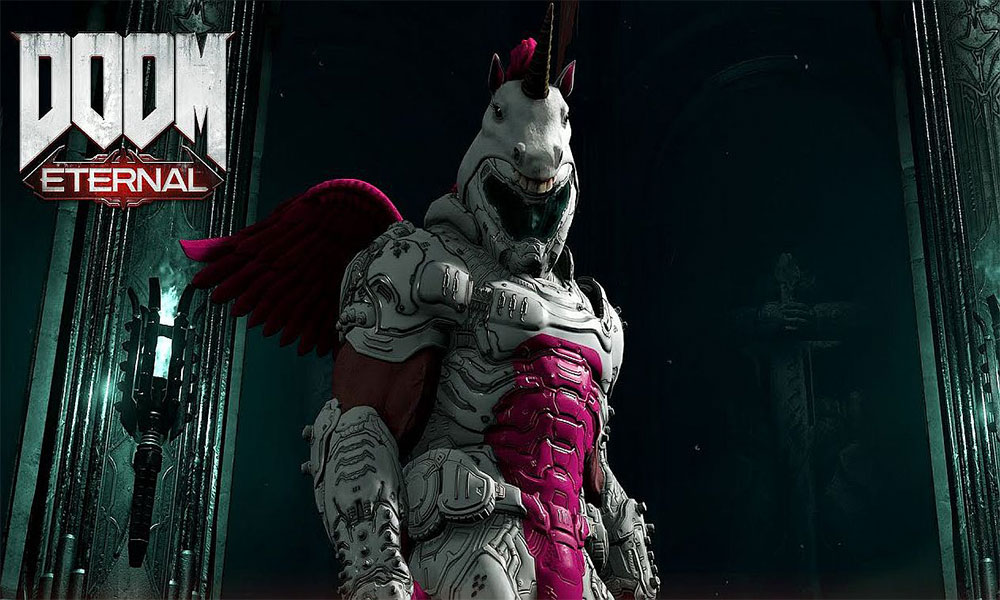 What is the Computer Password in Doom Eternal?
To recall, Flynn Peter Taggart or "Fly" is a protagonist of the original Doom novels and is based on the protagonists of Doom I and II (Doom Marine). We hope you've found your answer. If you can't guess, FLYNNTAGGART is the computer password in the Doom Eternal game. Sounds awkward, right? But the Flynn Taggart Doomguy character has deviated from the mid of the game story. So, it's most probably the reason that developers have included his name as a primary Doomslayer.
So, as you've already get the passcode, you will only need to login in order to find Doomguy. There would be two files on his computer like Doom and Doom II. So, you may be able to play these two versions during the Doom Eternal gameplay. There is no doubt that those two games are so good but we can doubt whether someone will play the older games within a new game or not. But hey, the developers are giving you a quick chance to play older Doom series as well.
So, coming to the computer password, you can unlock plenty of secrets and lots of collectible items to the past games while playing the Doom Eternal itself. So, keep playing and collecting secrets or Easter eggs as much as you can.
That's it, guys. We hope now you know what to do and what is the actual password of the computer to unlock secrets or goodies in Doom Eternal. Have any queries? You can comment below.