Fortnite season 3 brings in new challenges for the players, and a quite easy one to complete in the first week is the Whirlpool challenge. Things have changed since the last season, and Deadpool is no longer the licensed tie-in character. In this season, we have DC's Aquaman stealing the show, and we can expect these superhero based themes in the future too. Since he is the ruler of the seas, the developers decided to add a little touch of water in the battle royal map. Most of the battle royal map now lies partially underwater.
To get the battle pass, and get exclusive Aquaman cosmetics as soon as possible, you need to complete the challenges of the new season. As soon as you get Season 3 installed, you will see the list of new challenges. Probably the easiest among this is the Whirlpool challenge and that is precisely what we will be taking a look here in this article. The name of the challenge is "Use a whirlpool at The Fortilla". So let's see how one can complete it.
Where is Fortilla and how to use a Whirlpool in Fortila?
Fortilla is a location present in the southwest corner of the map. It is also surrounded by water and a couple of lands namely Holly Hedges and Rickety Rig. Of course, you won't see the location names when you open up your map from the game. You get a glimpse of all the location names in the intro video of Season 3. To makes things easier, we have attached a photo showing the location of Fortilla in the map.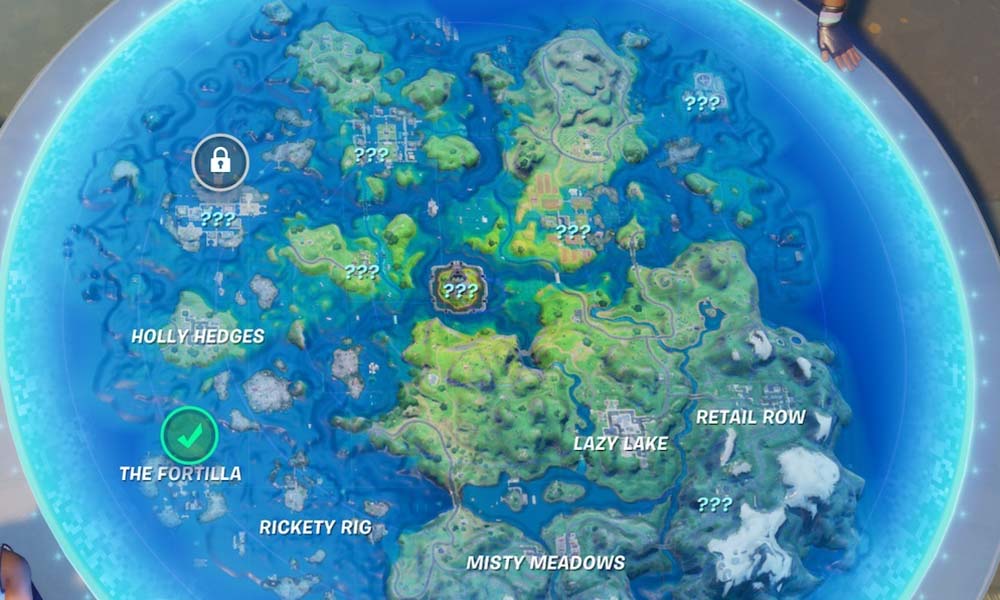 Now there is no specific location in Fortilla where you will find a Whirlpool. They show up in random places, but you will see one while jumping down from the sky from a faraway distance. So to use the Whirlpool, all you need to do is land using your glider in the centre of the Whirlpool, and it will propel you into the air where you will deploy your glider again, and your challenge will be complete.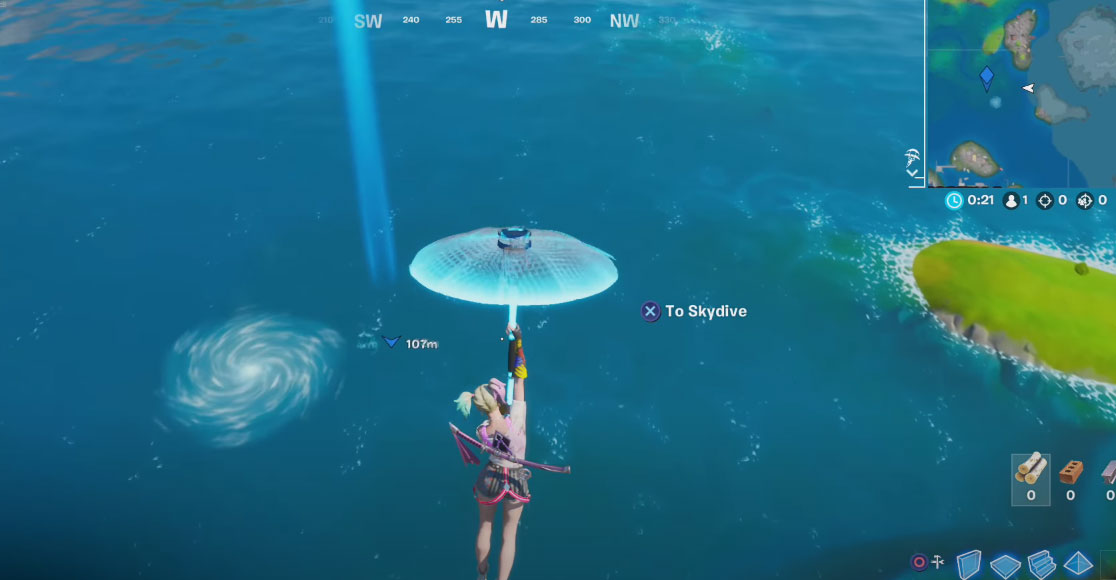 Since the Whirlpools are visible from the sky, your best bet is to fall into it when you land in the game for the first time. Now the issue is that other players will also try to complete this challenge so you might need to compete with them. Also, be wary of the surroundings and make sure that nobody is waiting for you in a nearby location to shoot you down when you approach the Whirlpool.
If you have any queries with this guide, then comment down below. Also, be sure to check out our other articles on iPhone tips and tricks, Android tips and tricks, PC tips and tricks, and much more for more useful information.