Not every OEM is Google or OnePlus, which pushed three major OS updates for its devices and also provides three years of security update support. However, not every OEM is like Samsung as well, which has a clear and transparent update policy. Though there are several users who think that Samsung is pretty slow when it comes to updating its phone, the year 2020 has been pretty different. Samsung has been at the forefront, even ahead of Google in delivering the latest security updates for its devices. But, when it comes to Android OS updates, things fall behind for Samsung. The same question is going in the minds of Samsung Galaxy Note 9 and S9 users.
Well, we all know that Google is all set to push the Android 11 firmware somewhere in September. Moreover, the company has already released the Android 11 Beta 2 update for its Pixel phones and other OEMs have also served some of the flagship models with the update. Besides, Android 10 (One UI 2.0) first arrived on Galaxy Note 10 and S10 series before hitting the Galaxy Note 9 and S9. While the Galaxy Note 10 and S10 are 2019 models, both the Note 9 and S9 were launched in 2018.
Why does this matter? This matters because of the Samsung update policy. While Note 10 and S10 devices were receiving their first OS update, Galaxy Note 9 and  S9 were grabbing their second OS update. And going by the updated policy, Samsung delivers only two OS updates for its devices. But, does that mean no Android 11 (One UI 3.0) update for Galaxy Note 9 and S9?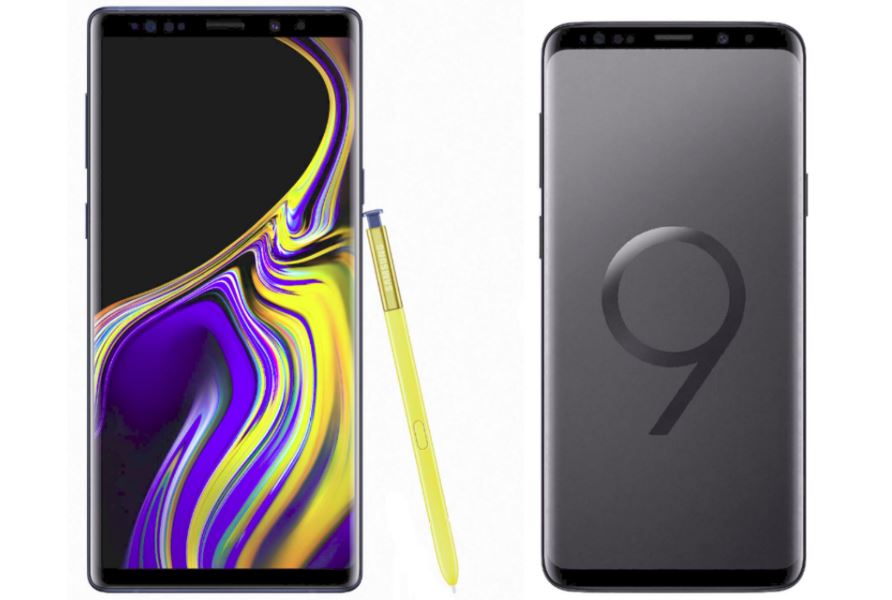 Will Galaxy Note 9 and S9 Get Android 11?
Technically, both the device has exhausted their quota of receiving Android OS update and Android 10 was the last OS update, the duo received. This can be a little frustrating for the users, especially Note 9 users as they are packed with a year old OS because the current year's Android OS release is just a month or two away. This means that Galaxy Note series users always get their hands on the last year's OS.
The same will continue for Galaxy Note 20 series phones, which are scheduled to go live in the Unpacked Event on August 2020. Notably, Samsung will power the Galaxy Note 20 devices with Android 10 out of the box, which will be almost a year old, and just a month away from Android 11. Fortunately, Samsung pushes a year extra of security updates, but frankly speaking, we don't even bother about security updates, until they pack in some optimization or enhancements.
Why Galaxy Note 9 and S9 Won't Get Android 11?
There is no technical reason per se, to defend Samsung's claim of not delivering Android 11 update for Galaxy Note 9 and S9. Both are capable phones of running even Android 12 if that matters. But, that is not how smartphone manufacturers operate and this is a way of them to shift its old users to a new series if they wish to experience the latest features the company has to offer. What is more frustrating for the users is that Samsung also serves several new device-specific features for its devices with the One UI update, that enhances the overall feature set of the devices.
And sadly, Galaxy Note 9 and S9 will definitely miss out on the latest goodies One UI 3.0 has to offer. It is pretty sad to see such flagship devices getting laid off by Samsung from receiving the Android updates, as they are well capable devices to run the latest Android OS. FYI, Nokia 1 which has 1 GB of RAM has already received Android 10. And OnePlus 6/6T which costs half the price of Samsung Note 9 and S9 will be getting updated to Android 11.
Other Ways To Enjoy Android 11?
Thanks to the open-source nature of Android OS, users can totally rely on custom ROM developers to come with a ROM based on Android 11. But, since we are in the early days of Android 11 and it is not yet officially released, custom ROMs based on Android 11 is a distant dream for the duo. However, you can keep your eyes on the XDA community or GetDroidTips because we will bring you al the developments as soon as they are released.