Winning your Ninjala game is one of the best things you will want to do. Moreover, winning more times than you lose will give you the needed motivation to play your Ninjala game. This article is put together to teach you unique and proven ways through which you can become a Ninjala superstar at all times. Whether you are a beginner or a pro, if you're human, you'll always need a helping hand.
Just maybe you are making the wrong moves or possibly not calculating your steps accurately, these proven methods will help you to crush your opponent any day and at any time. Below in this guide, we'll list down 5 different methods that will help to skyrocket your Ninjala gameplay and skills. So without any further ado, let's dive straight into how to win the Ninjala game in Nintendo Switch.
How to Win The Ninjala Game in Nintendo Switch
1. Pick the best game mode for yourself
To start with, you need to pick the right game mode that suits your gameplay style. You might be losing on your Ninjala game because you are possibly playing in the wrong mode. Ninjala allows you to battle through two unique moods: the Battle Royale and Team Battle. If you are a person that loves taking down people and competing to have the highest points on the table, then the team battle mode is your best place to start your playing journey. However, the best way to find out is by trying out both the game modes and deciding on one that suits you.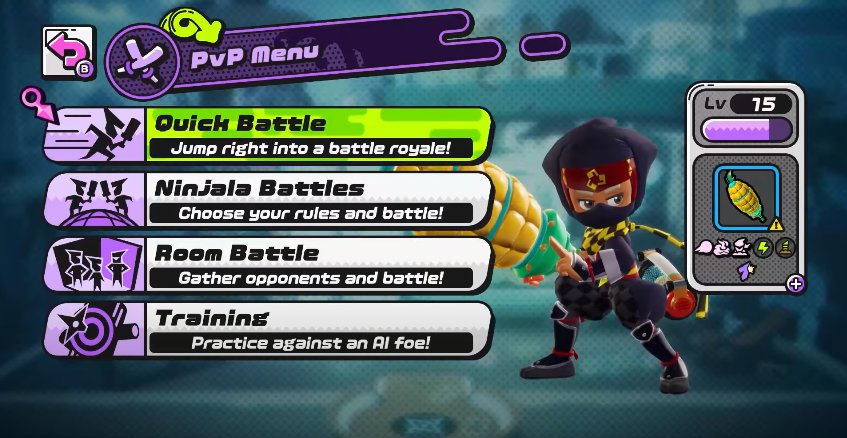 2. Select the best weapon
Our next step is to choose a weapon that best fits our playing style. There are a total of nine weapons in Ninjala. You will need the right weapon to bring down your opponents, and your choice of weapon should afford you the needed flexibility and speed to match the combative nature of the game. This is why you may need to carefully consider your weapon choice, as it will determine your success in the game in the long run. Let it be mobility or power that you're looking for; the best way to find out is by experimenting with each weapon.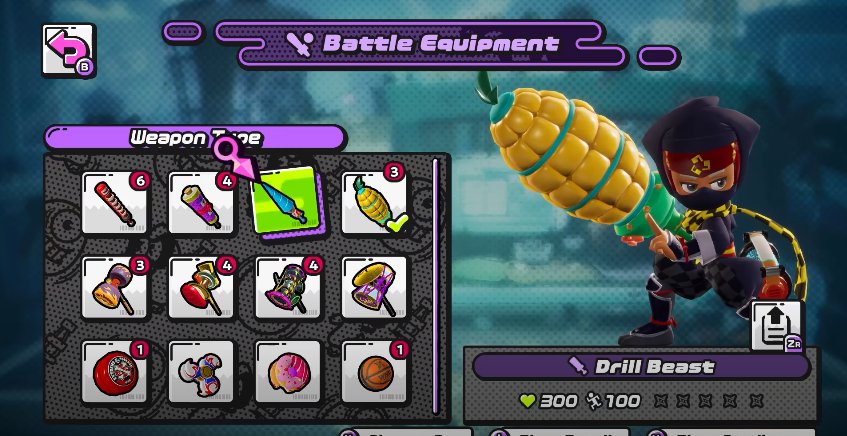 3. Make use of the training mode in the game
Apart from the two main game modes in Ninjala, the training mode is another one that most players miss out on. The training mode is one exciting aspect of the Ninjala game that you cannot ignore, and this is where you test your abilities and master the needed expertise to bring down the opposition in the real game. Another opportunity training mode offers you are trying out various weapons and patterns to determine which one option is best for you. Your success in the Ninjala game depends on how much you can master from training, so make good use of this.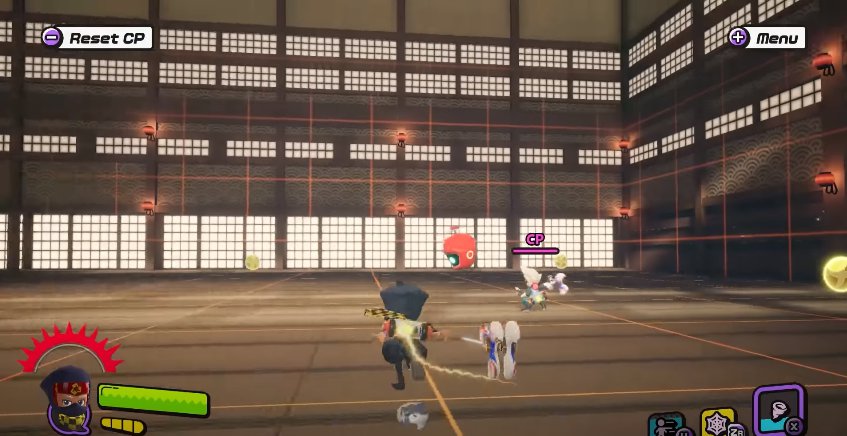 4. Attack the drones
Your opponent is one thing to focus on during the fight. However, the drone is another awesome secret to winning at Ninjala. Attack the drones as soon as you sight them. Attacking them is really important because the drones help to upgrade your weapon and make them bigger. With an advanced weapon, bringing down oppositions is made more natural, and this is where you need the drones.
5. Keep an eye on your attack
To succeed in Ninjala, you will need to select the form of attack you seek to utilize carefully. There are three forms of attack in Ninjala: Normal, wide, and back attack. Each one of them has its own advantage and equal disadvantage. experiment on all three of them, and determine for yourself the best method with the most exceptional ability to cause much damage. This way, you can win your attacks more than you lose.
Ninjala provides an easy-to-play game with great graphics and user interface. By understanding the very basics of this game, you will get to hack the confusing loop and win more often in the game. As always, we believe this article has exposed you to things you must do differently to win your game.