When it comes to teaching how to do something on your computer step by step, recording demo or instruction videos, or recording gameplay to upload on video streaming platforms like YouTube and Vimeo, we need a Screen Recorder. And not just any screen recorder, you need a screen recorder that can easily record in high-quality with or without audio. Here's Wondershare DemoCreator, which is more than just a screen recorder and is the one-stop solution to all your needs.
Wondershare DemoCreator is a quick and easy tool for screen recording and video editing packed in one which allows you to record training courses, presentations, video tutorials, and even gameplays on the screen and editing them before exporting. What makes it really stand out from its competitors is the number of features it comes with like we said, it's not just a screen recorder. With Wondershare DemoCreator, you can record a computer screen in a selected area, set a frame rate, and can even record microphone audio and webcam simultaneously or separately. It comes with a built-in video editor to edit your recordings without any hassle. The Editor allows you to split, crop, and transform your recording, it even allows you to add captions, Transitions, Annotations, Stickers, and More. Not just this, you can even add a custom background to green screen footage. To show you just how easy it is to use Wondershare DemoCreator, here's a quick guide on How to Record Screen Using Wondershare DemoCreator:
⦁ Download and install Wondershare DemoCreator on your computer.
⦁ Open the app.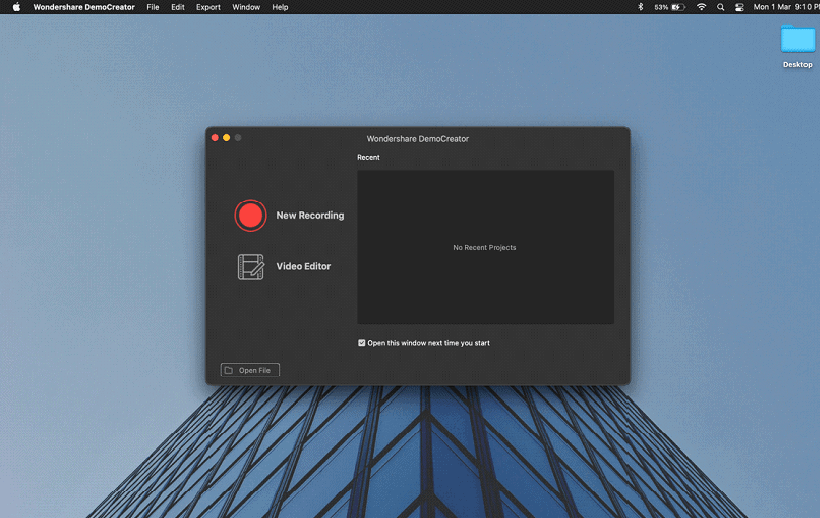 ⦁ Tap on New Recording.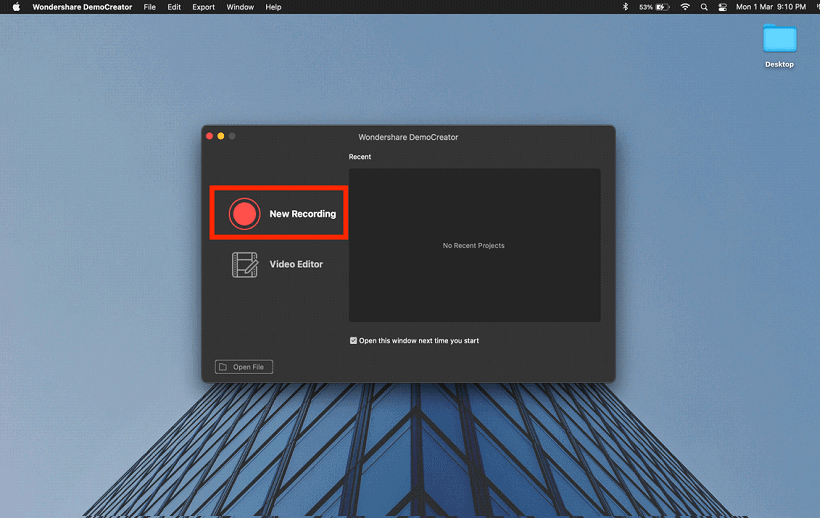 ⦁ Now you can choose the Area you want to record.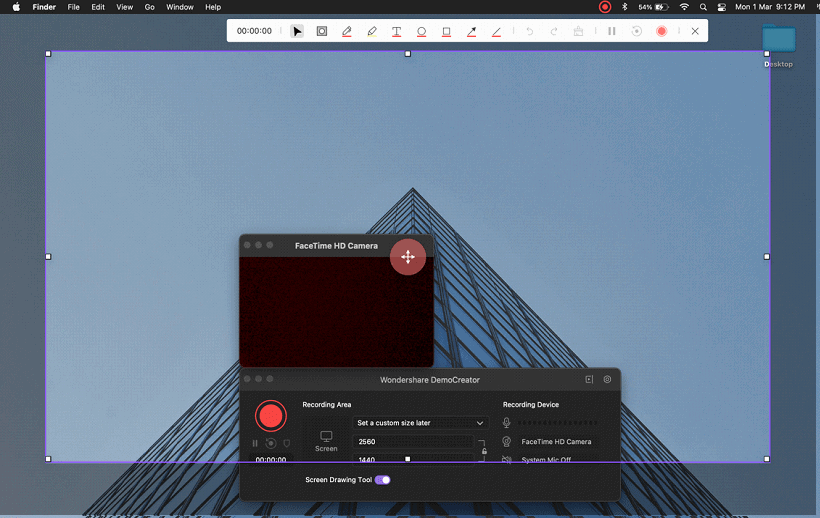 ⦁ You can also enable/disable webcam recording and system audio recording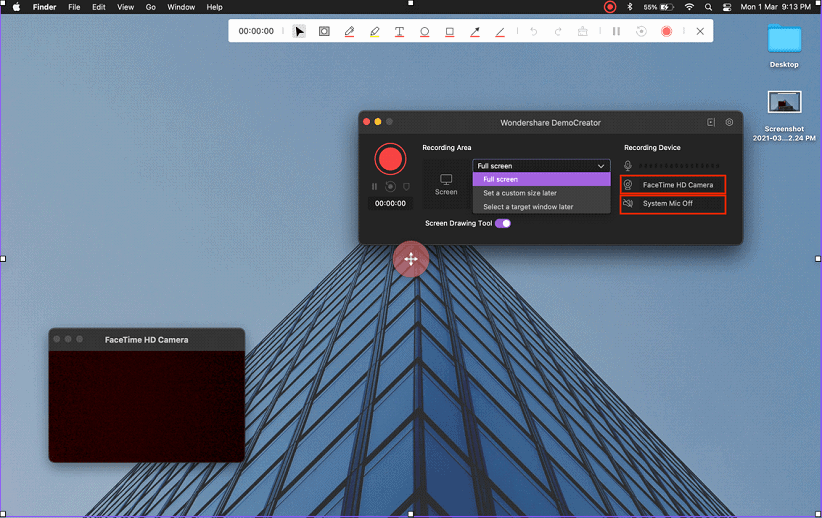 ⦁ Now tap on the Start Recording Button (Red Dot).
⦁ You can also write, add text, add shapes, and more while recording the screen.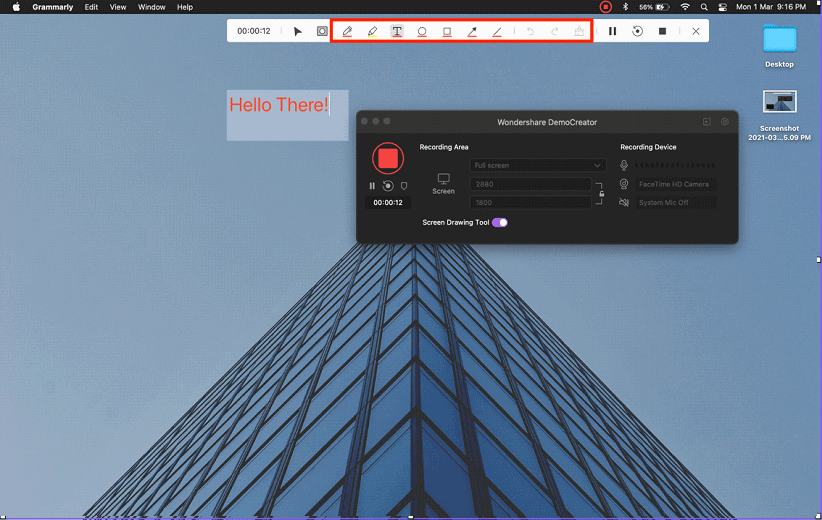 ⦁ Once you are done, hit the stop recording button.
⦁ The file will open in the video editor, you can edit it as per your likes.
⦁ Tap on Export and Select the output format, resolution, and more.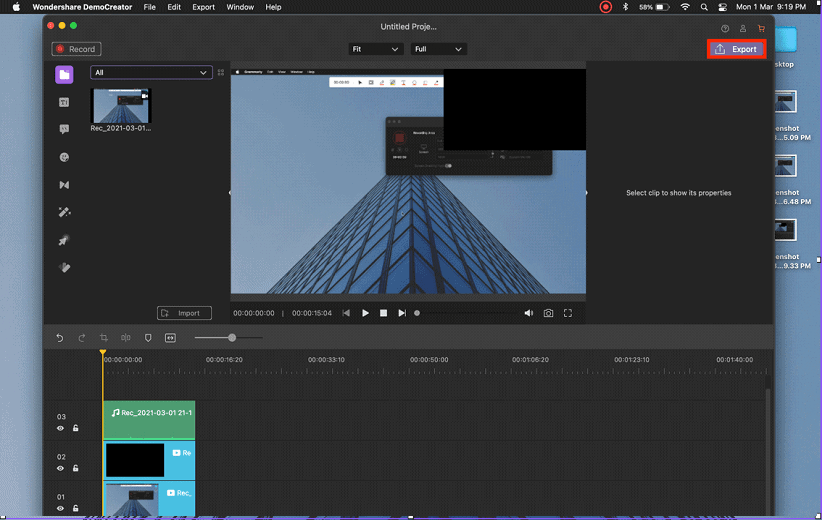 ⦁ Hit Export, and you are done.
That's how easy it is to record the screen using Wondershare DemoCreator. The app is available for both Windows and Mac. The app is free to download and comes with a free trial but to get the most out of the app, you have to buy a plan. A monthly plan will cost you as low as $7.99, or you can go with an annual plan priced at $32.99. You will get free software updates and tech support as well.
If you are out in the market looking for a screen recorder and don't want to pay extra for a video editor, Wondershare DemoCreator is the perfect option for you. It is easy to use and really powerful and comes packed with all the features, in case you want to edit your screen recording without any hassle. And in case you didn't like the app, it comes with a 30-day money-back guarantee.