The days of using paper to store documents are long gone. People have switched to digital means to hoard notes, sales invoices, newspaper issues, and many other things. Having a digital copy of your documents comes in handy when you are on the go. It even saves paper and eventually contributes to nature's preservation. There are many options out there to store and view your Documents, but Wondershare Document Cloud is one of the best options out there.
Wondershare Document Cloud is a service that provides you with a smooth online document experience. What makes it stand out from its competitors are the features it has to offer. It comes with a bunch of great features that enhance your workflow. But two of the most remarkable features are Cloud Storage and Electronic Signature.
Cloud Storage:

With Wondershare Document Cloud, you get up to 100GB of cloud storage to store your documents, and you can access them from any device, at any time if you have an internet connection.

Electronic Signature:

It also gives you the freedom to Electronically Sign your documents safely and easily. Electronic Signature provides better security and privacy. They even have long term retention and are globally accepted. And unlike other Document apps, you don't need third-party software to sign documents.
To show you just how easy it to put Electronic Signatures on your documents using Wondershare Document Cloud. Here's a quick How to sign the document via email notification on any devices:
Go to Wondershare Cloud Document.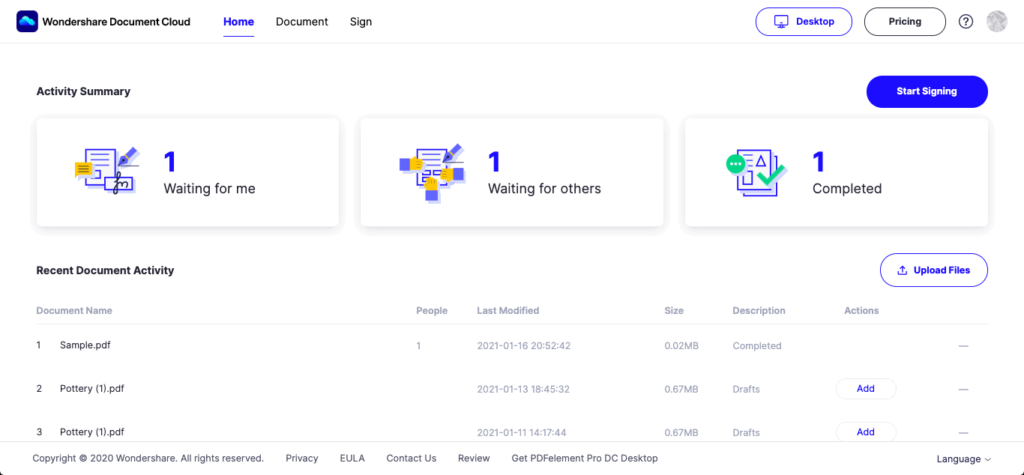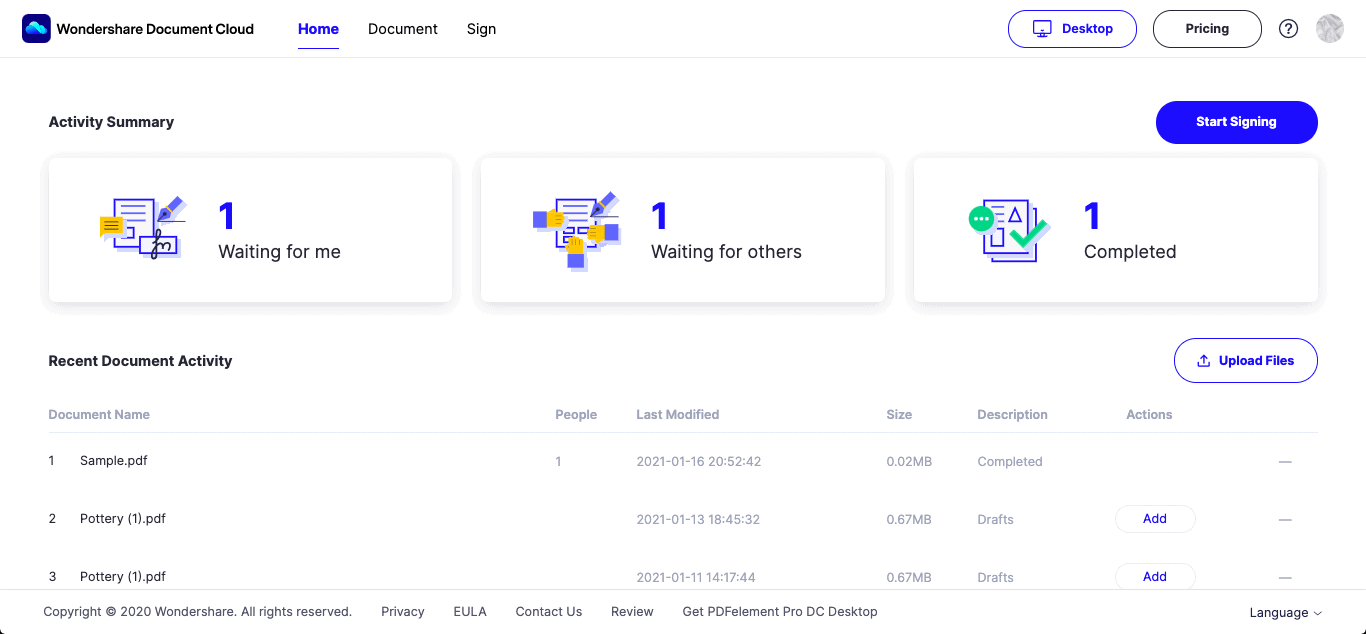 2-Select the File you want to send for Signature. Click on the 3-dot menu, and select Send For Signature.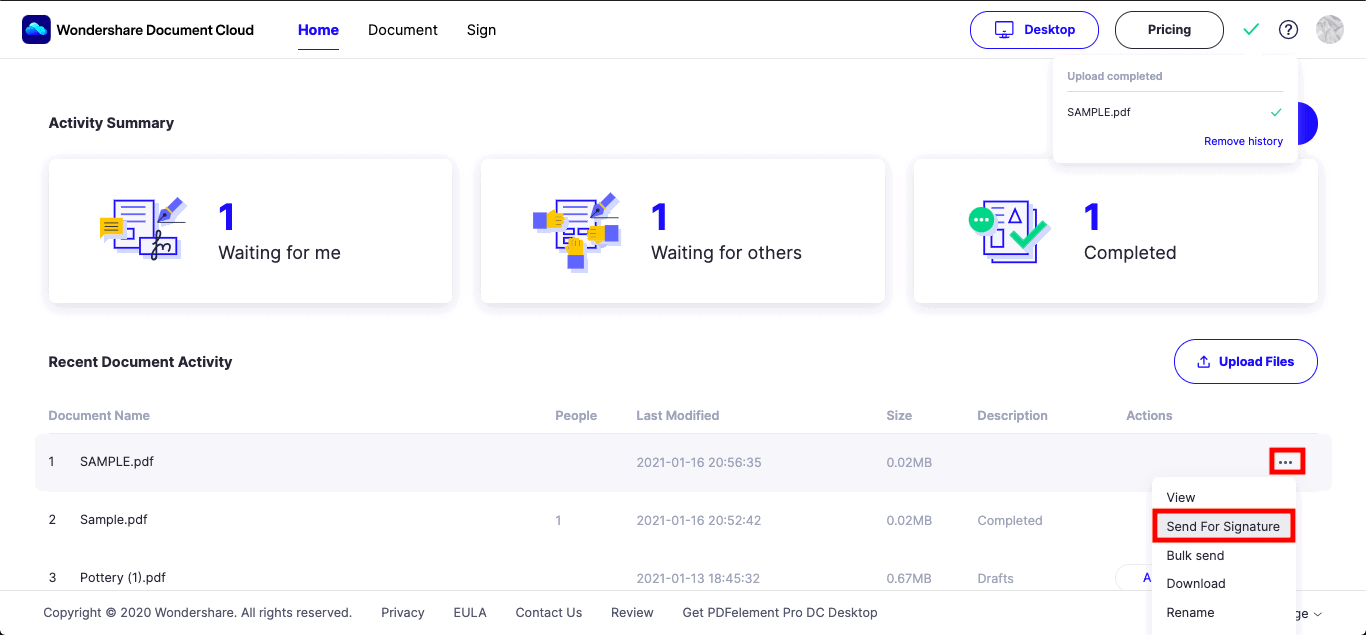 3-Add the Signer's Email Address and click on Next.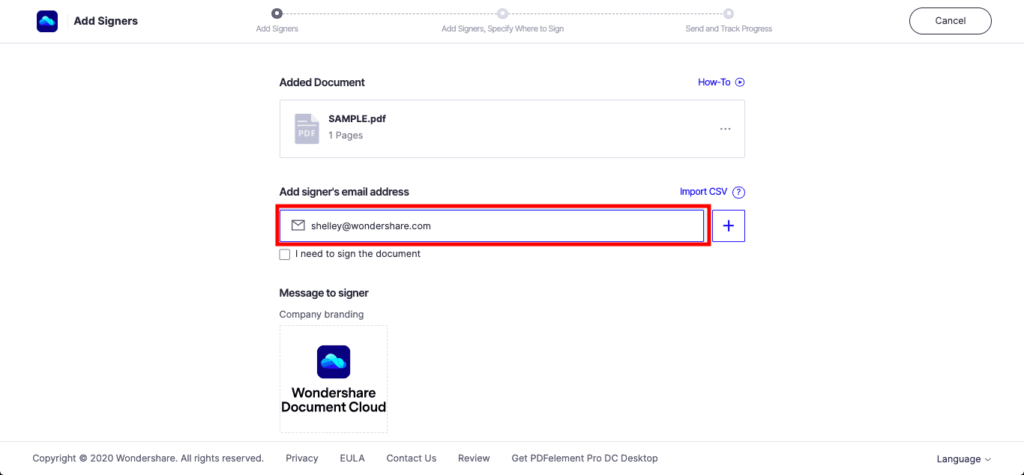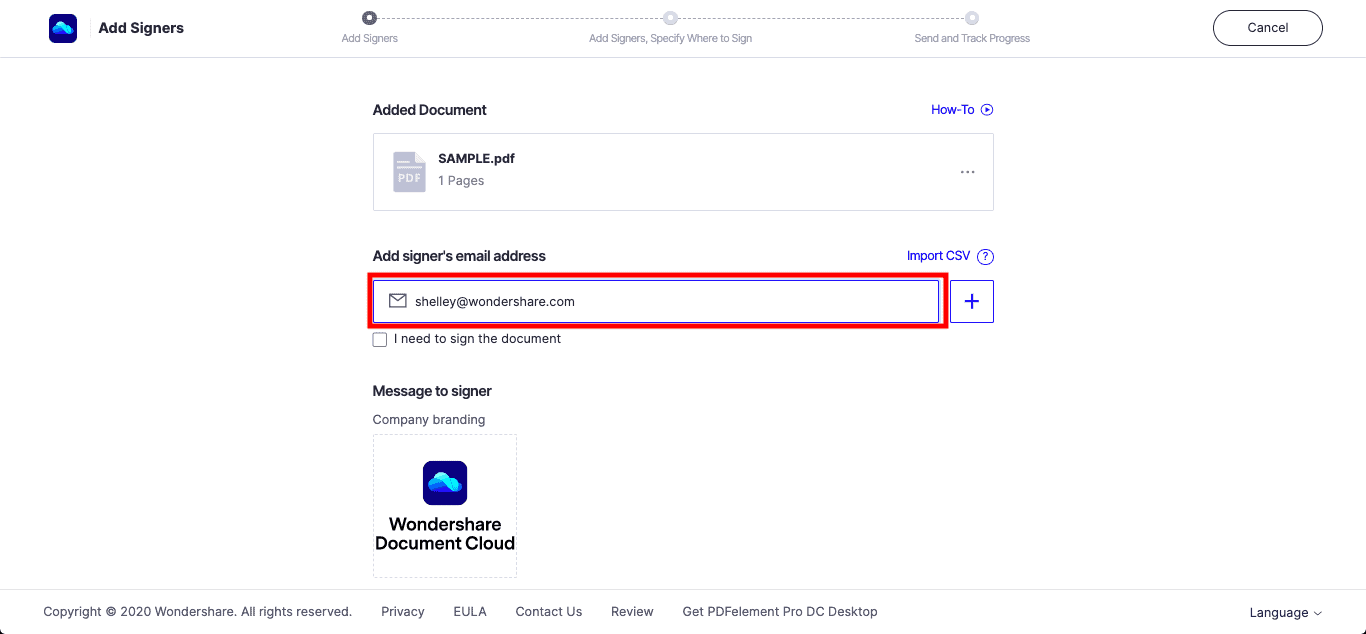 4-Select give the Signature Field and click on Send For Signature.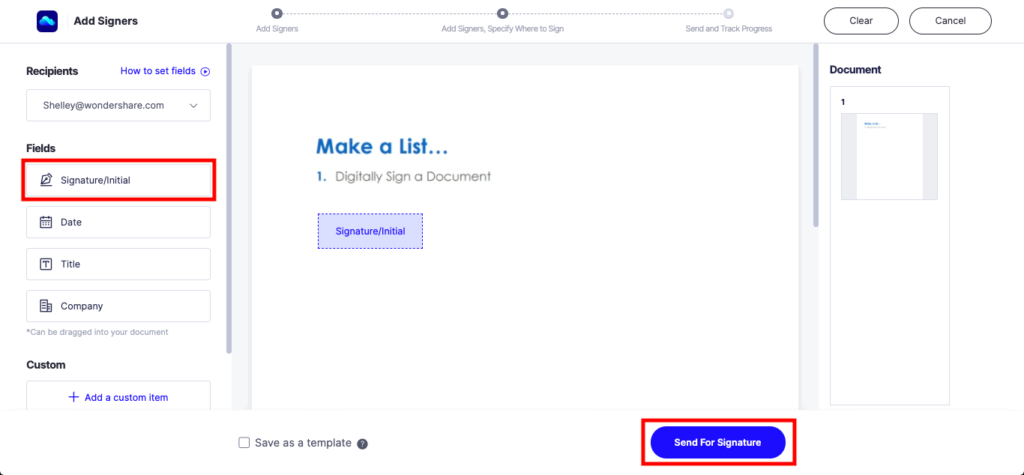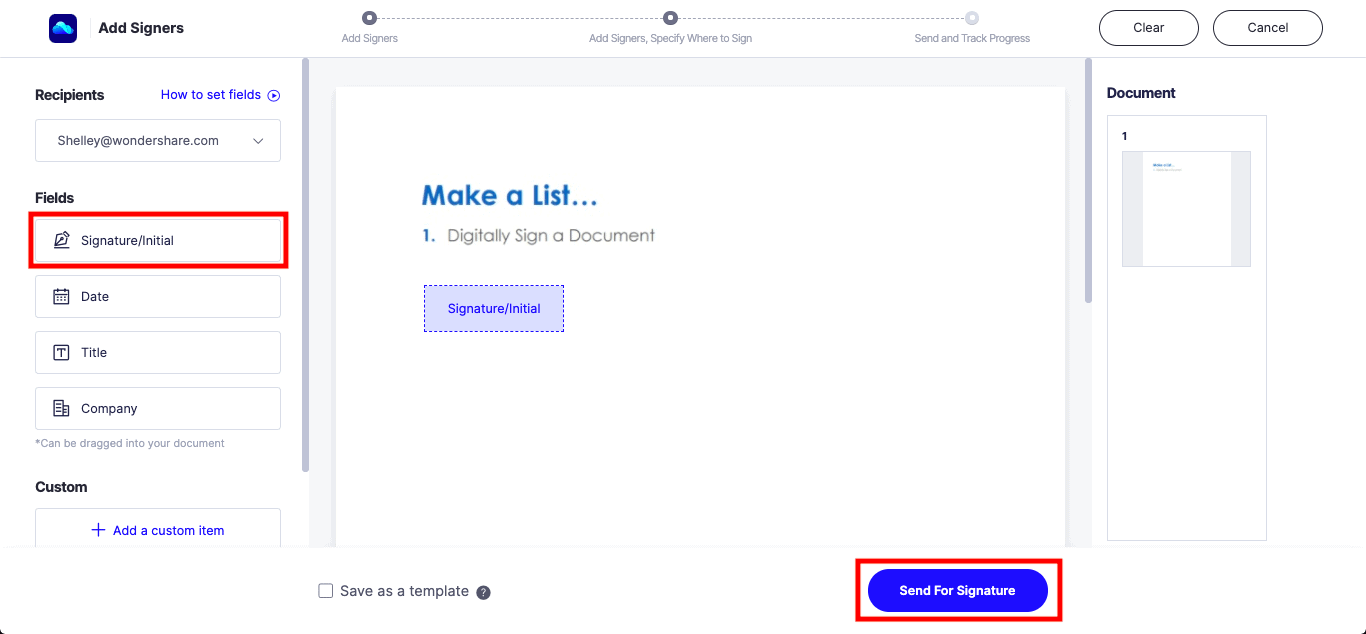 5-Now the Signer will receive an e-mail notification.
6-Now Signer will check on I agree and click continue.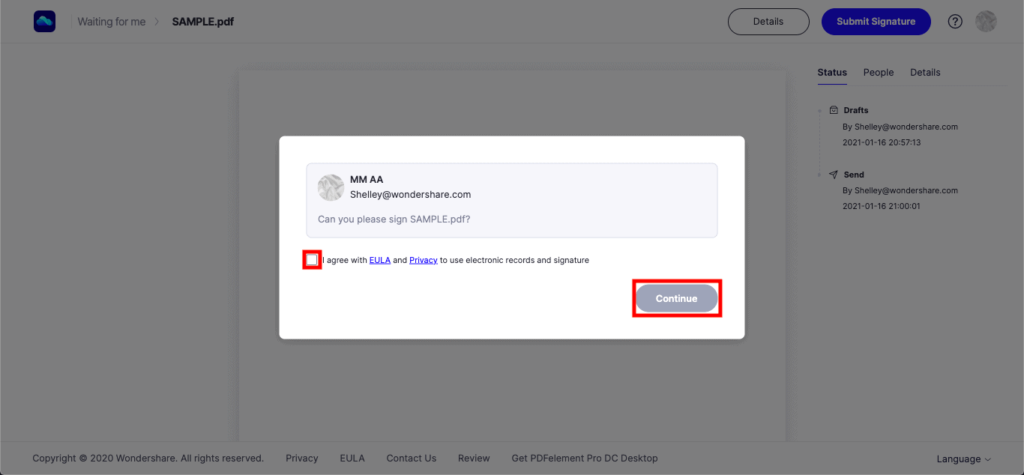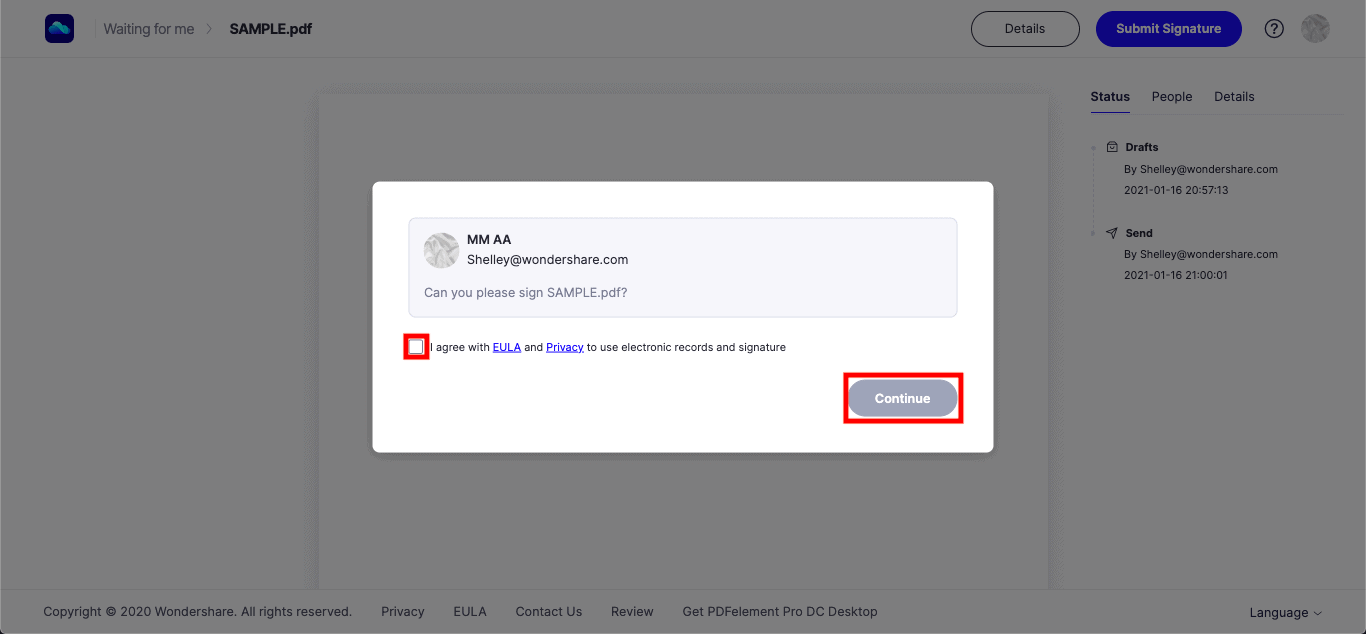 7-Tap on the Signature Area and Type, Upload, or Draw the Signature.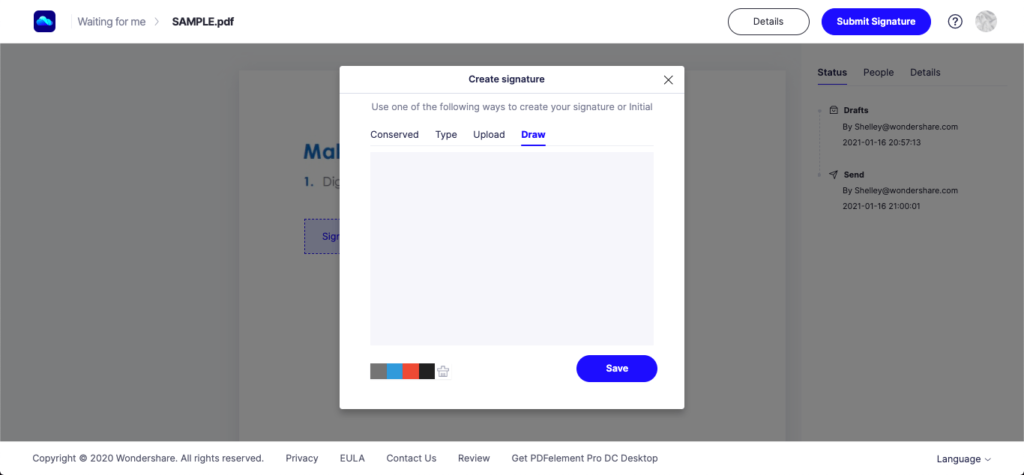 8-Tap on Save.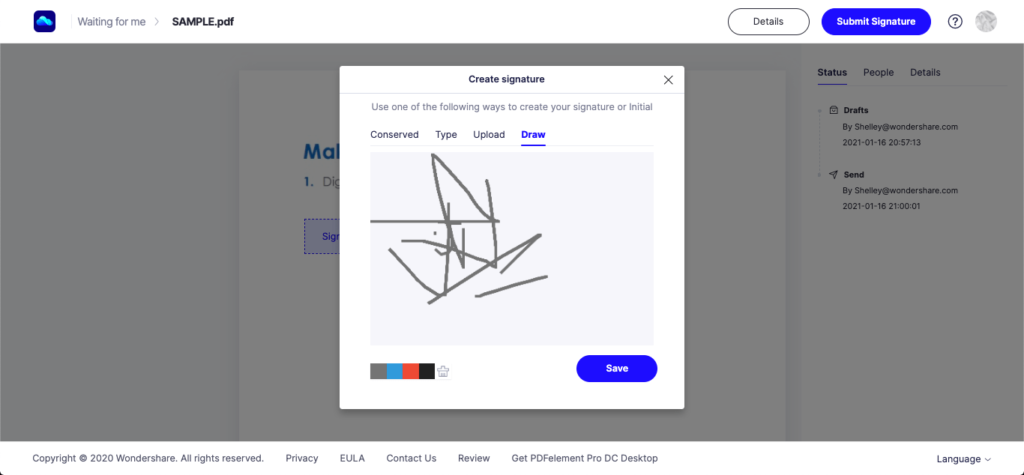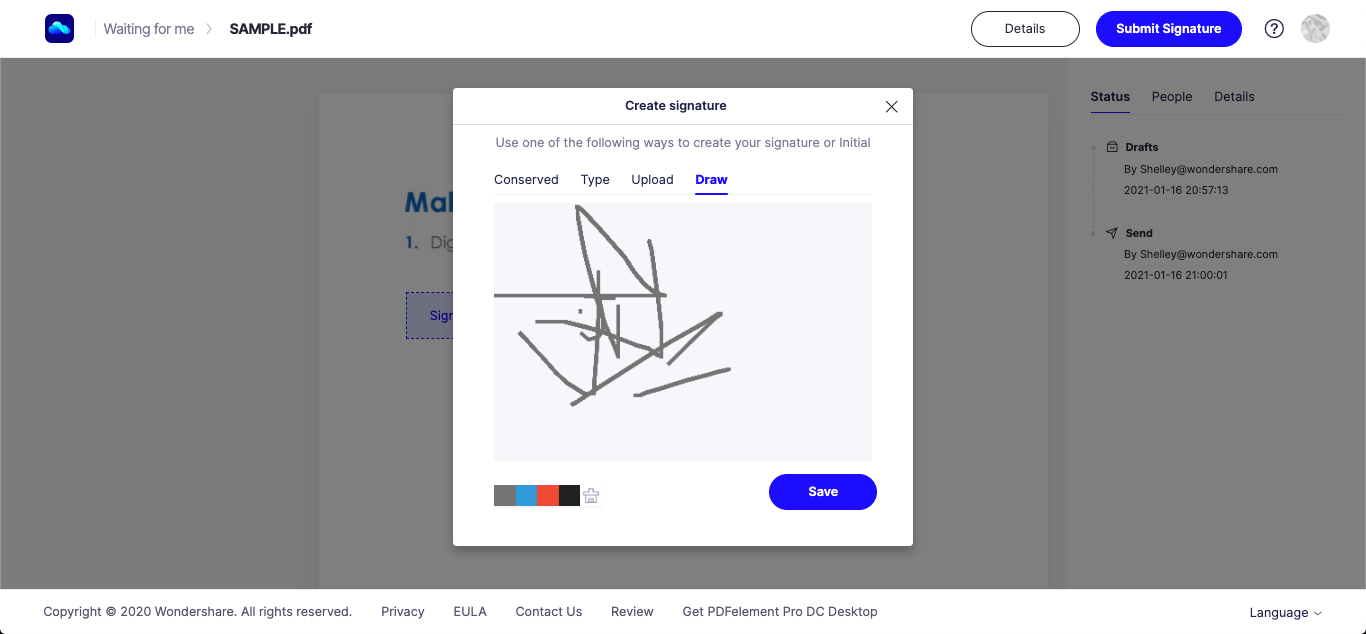 9-Click on Submit Signature.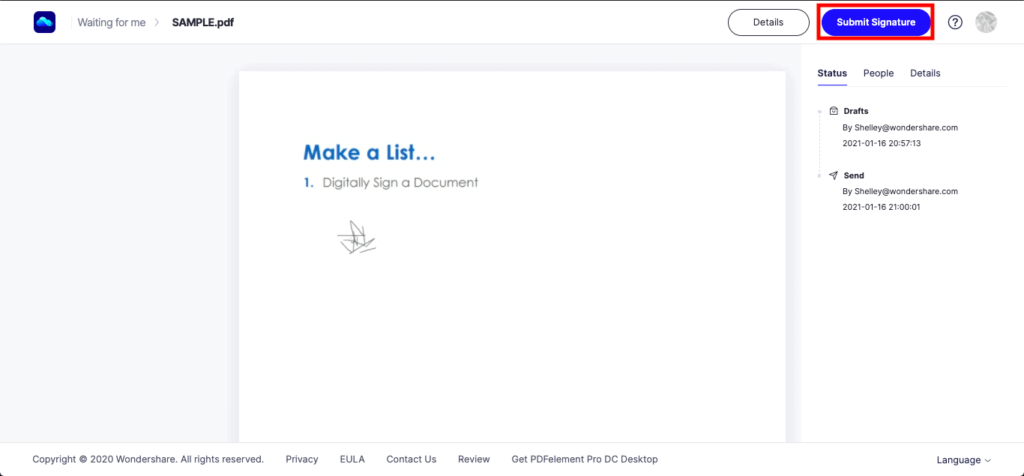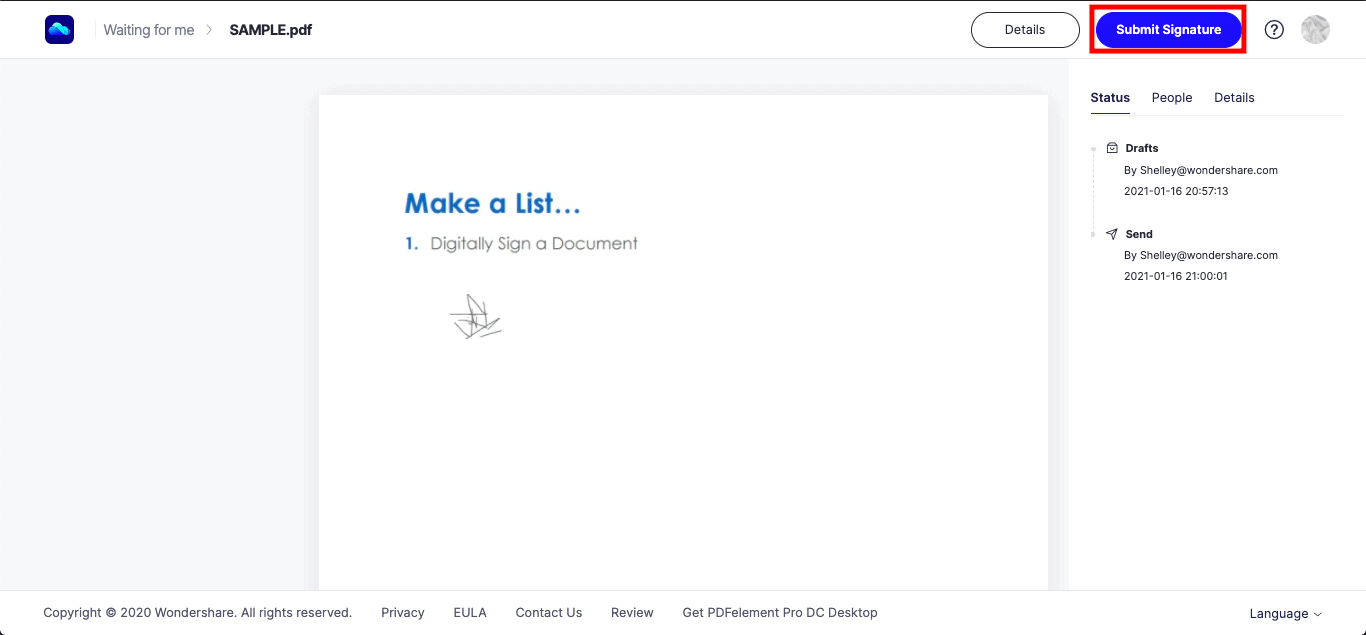 And a signed document will be sent back to the user. To make this process even better, you can use PDFelement Pro DC. It an app designed to create, edit, and view PDFs. It comes embedded with Wondershare Document Cloud, which makes the whole cloud storage and document signing much simpler. You can also convert PDFs to and from Microsoft Word, Excel, and PowerPoint without losing any formatting.
If you are in marketing looking for a platform to create, save, edit, and even sign documents on the go, Wondershare Document Cloud and PDFelement are the perfect solutions for you. Document Cloud has a free trial that gives 1GB of cloud storage and allows 5 Documents for digital signature. But if you want to have access to more storage and features you can buy a subscription for as low as $14.99, or you can buy a subscription to both Document Cloud and PDFelement Pro DC for $35.99. And In case you are not satisfied with your purchase, it comes with a free 30-days money-back guarantee.