The internet today helped a lot of people connect each other and exchange data in lighting speed. It is the same internet through which hackers attack our data and steal it. This can be a serious issue to our privacy as there is a high chance of our sensitive data getting lost from the internet. The powerful network can be made a safe one to use with something called a VPN or virtual private network. Your smartphone is an important gadget with many of your personal information setting up a VPN for it is a good idea. Here is a guide on how to work with VPNs on iPhone X.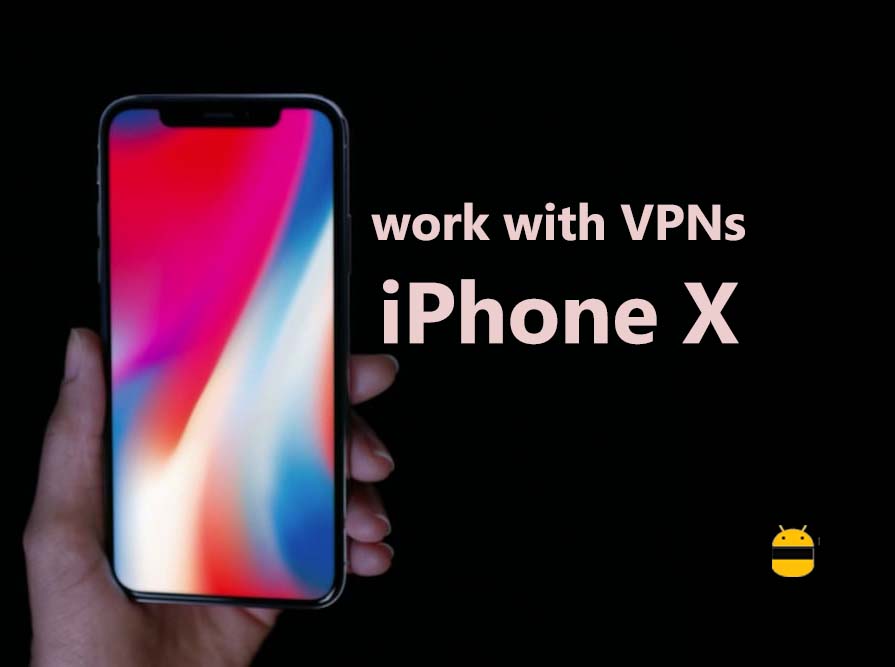 Reasons and ways to work with VPNs on iPhone X
Wi-Fi networks are common to everyone today. We can see a Wi-Fi network where ever you go from coffee shops to railway stations. We tend to prefer Wi-Fi networks where ever you go as it is fast and cheap to use when compared with mobile networks. But when using a public network like in a coffee shop, railway station or even your office you are risking your private information. For example, you send some work-related information from a coffee shop Wi-Fi can be easily traced by a hacker. This marks the importance of using VPNs when on a public network.
VPNs are easy to setup and can be enabled or disabled within no time as you prefer. You might not need a VPN at your home network as it is secure enough and only you have an access to it. But the thing is different with public networks. So you can setup a VPN enable it when on public networks and disable it when on the home network as easy as that. VPN when enabled act as a protection to your data you share through that public network you are connected to.
How to setup a VPN on your iPhone X
It is easy to work with VPNs on iPhone x. you can easily find VPN inside your general option in the settings menu and play with it. It takes less than a minute to set up a VPN on iPhone X and doesn't need you to be a tech savvy. The steps to set up a new VPN for iPhone X are:
Open settings
Tap on 'general' option
Tap on 'VPN' option
Tap on 'add VPN configuration'
Select the type of configuration from the available
Give a description
Give a server name, which you can find out easily from freely available or paid servers by googling it
Provide with username and password credentials
Tap 'done'
How to toggle VPN on and off
Now you have an active VPN on your device and you can enable it or disable it anytime you want to. The steps to do this are:
Open settings
Tap on 'general' option
Tap on 'VPN' option
You can find 'status' and a toggle button on the right
Tap on the toggle button to switch it on and off
I hope this guide was useful in understanding how to work with VPNs on iPhone X. If any queries or feedback, please leave a comment below.