Xiaomi begins manufacturing of Mi LED TVs in India with an expected production capacity of 100,000 pieces per month. This announcement was officially made by Xiaomi officials.
Xiaomi along with Dixon Technologies have collaborated together and set up their manufacturing plant in Tirupati, Andhra Pradesh that will give employment to 850+ employees. Reports in say the manufacturing plant is going to be spanning over a 32-acre plot. It is confirmed the plant will commence by assembling the 32-inch and 43-inch Mi LED Smart TV 4A. The launch of these models is expected during the early half of 2019.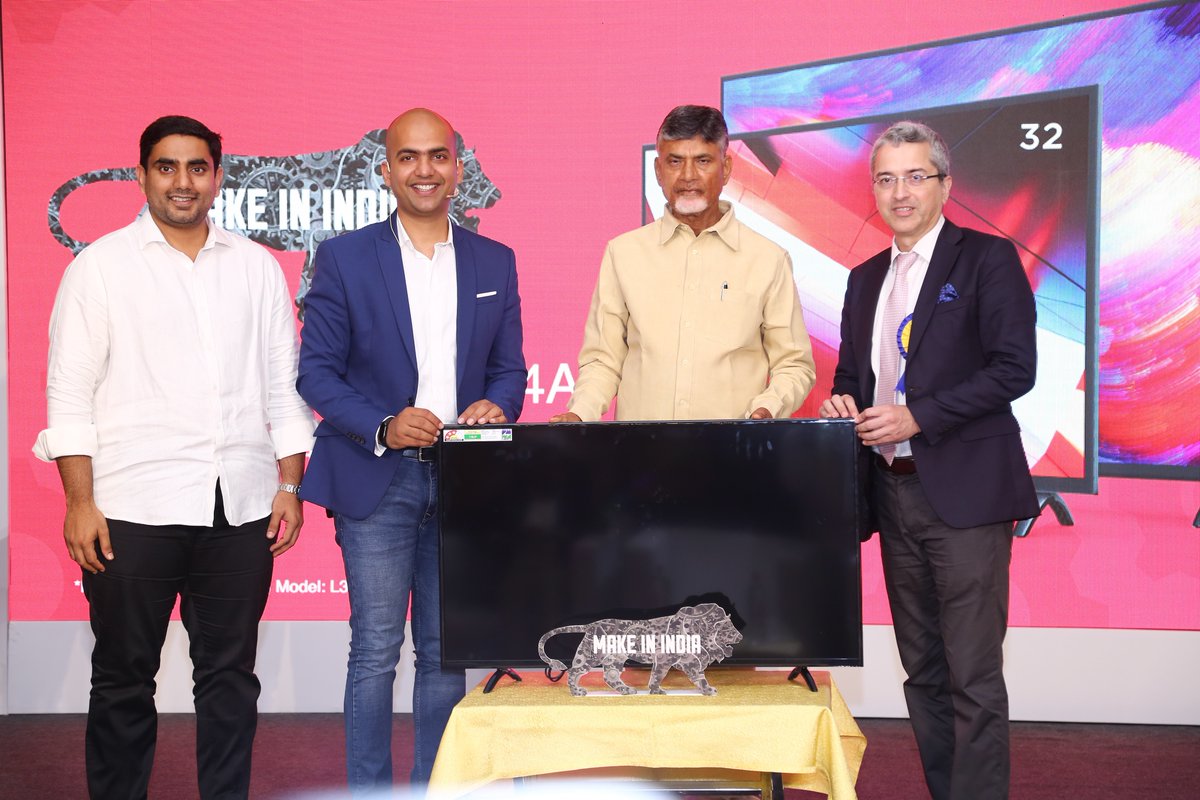 After the Q1 2019, the company will also venture into manufacturing both 32-inch 4C Pro and 49-inch Mi 4A pro.
With the opening of this plant, it will be the eighth plant in India which includes the six Smartphone  manufacturing plants. These plants are running in partnership with Foxconn and Hipad Technologies and span from Sri City in Andhra Pradesh to Sriperumbudur in Tamil Nada, Noida in Uttar Pradesh and the power bank plant under a partnership with Hipad Technologies, Noida.
Xiaomi Vice President and Managing Director Manu Jain confirmed this to have a promising future. According to Manu Jain, this is going to be a new era for MI LED TV in India. Xiaomi is already hailed as the number one choice of the consumer, expectations are the plant will help in making supply more for the consumers.
Check Minister Chandrababu Naidu is affirmative on making Tirupati the next IT Hub and making it the one destination for electronics professionals to get the entire span right from the design to its end.
As per the Minister for Information Technology, Panchayti Raj and Rural Development Nara Lokesh plans are in full swing to bring the ecosystem of the state to the level of 250-billion-dollar electronic manufacturing state. This will be half of India's electronics consumption each year. He also confirmed Xiaomi will partner along with them in this initiative.