There has been a consistent rise in the demand for gaming phones. This has led to the arrival of some of the powerful technological innovation and hardware wizardry dedicated to gaming and gamers. Xiaomi Black Shark Helo is one of them. It is the second generation device in the Black Shark series with the sole purpose of serving as a gaming machine. Last week Xiaomi hinted that Black Shark Helio may release globally.
Details about the Xiaomi Black Shark Helo is now available on the official website of Xiaomi. Below you can see some of the important features this device packs together.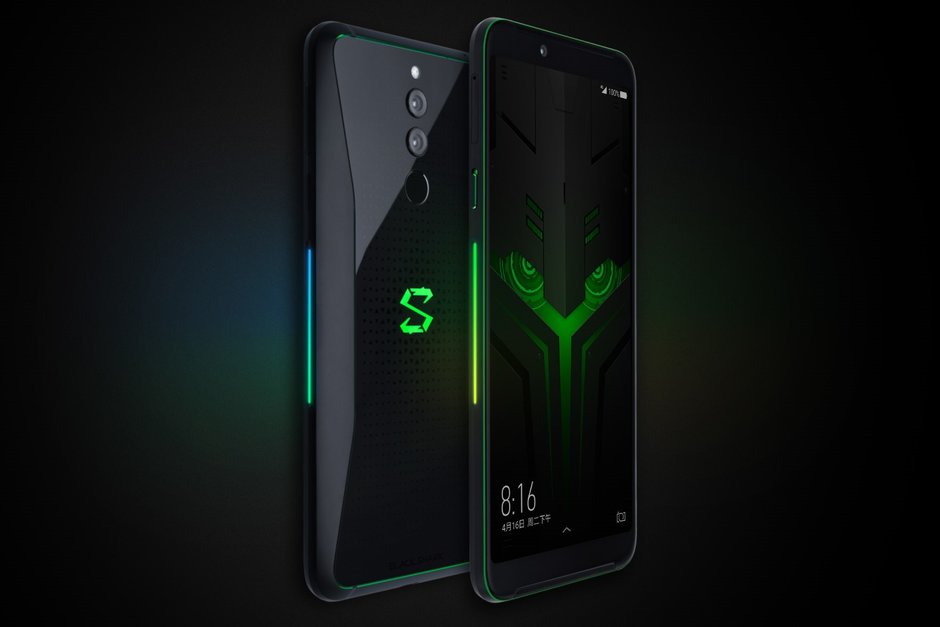 The Xiaomi Black Shark Helio flaunts 6-inch AMOLED display with a Full HD+ resolution of 2160 X 1080 pixels. The rear panel is made up of glass with an aluminum framework. The bezels have been trimmed down. As usual, the back panel shows off the official branding. Before you ask, yes.! Xiaomi pack the logo with LED lighting. This one teams up with two more LED strips along the smartphone's frame. This is a straight up competitive move against its US counterpart Razer Phone 2.

The Xiaomi Black Shark Helo is the first ever smartphone to pack a 10 GB of RAM with 256GB of storage. This one is the special Sports Edition. The base variant is of 6GB of RAM +  128GB of storage and a bigger counterpart comes with 8GB RAM and 128GB device storage. As you can see it brings a massive 4000mAh battery which is a staple for gaming machines.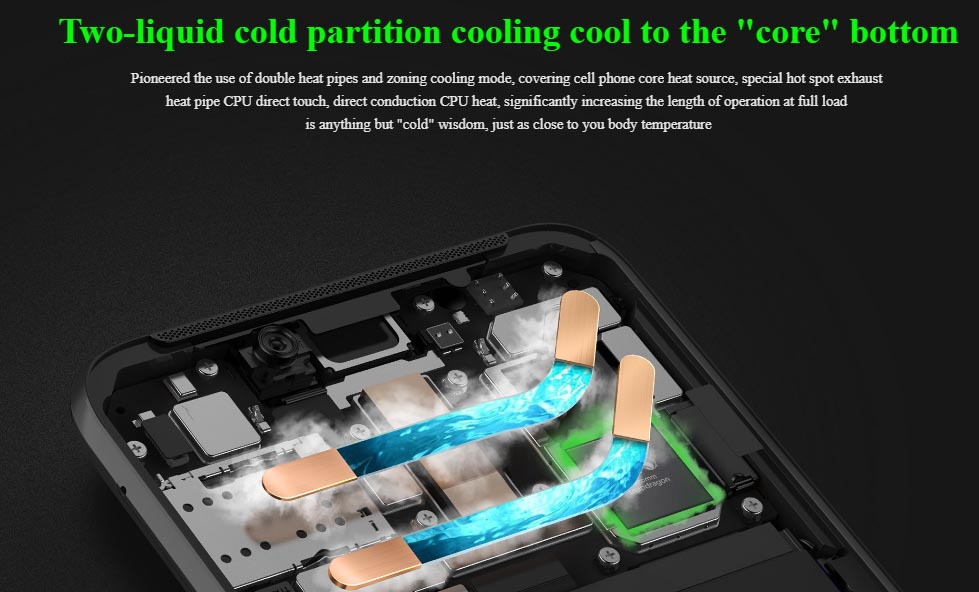 This gaming machine brings a dual pipe liquid-cooling system to maintain efficient performance and provide a seamless gaming experience.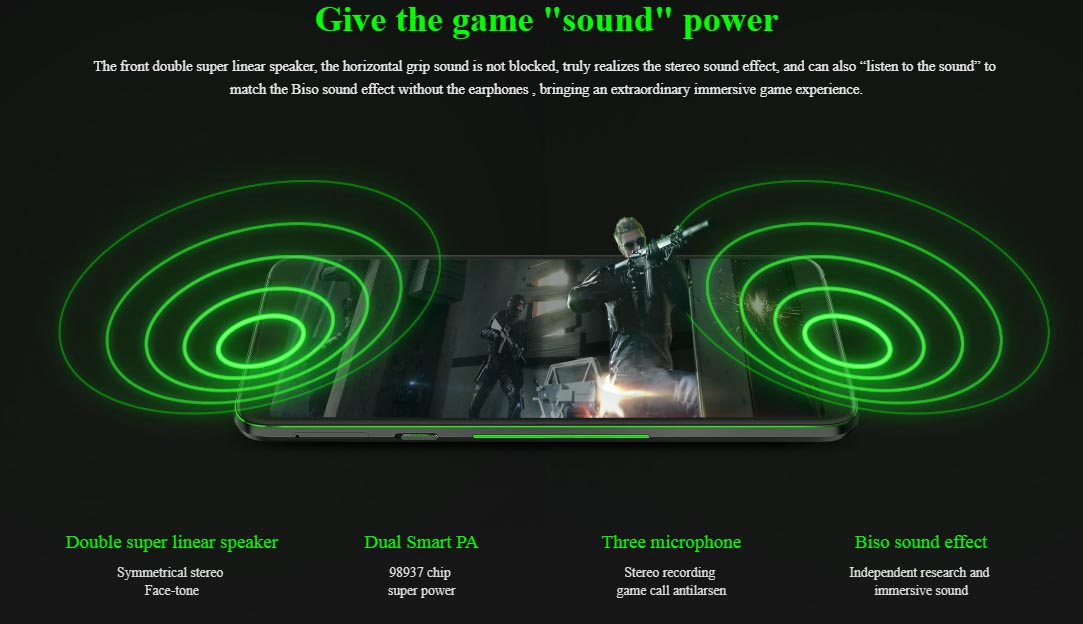 As you can see, the device packs front-firing stereo speakers with Biso Sound Effect, symmetrical stereo sound, and Face-tone.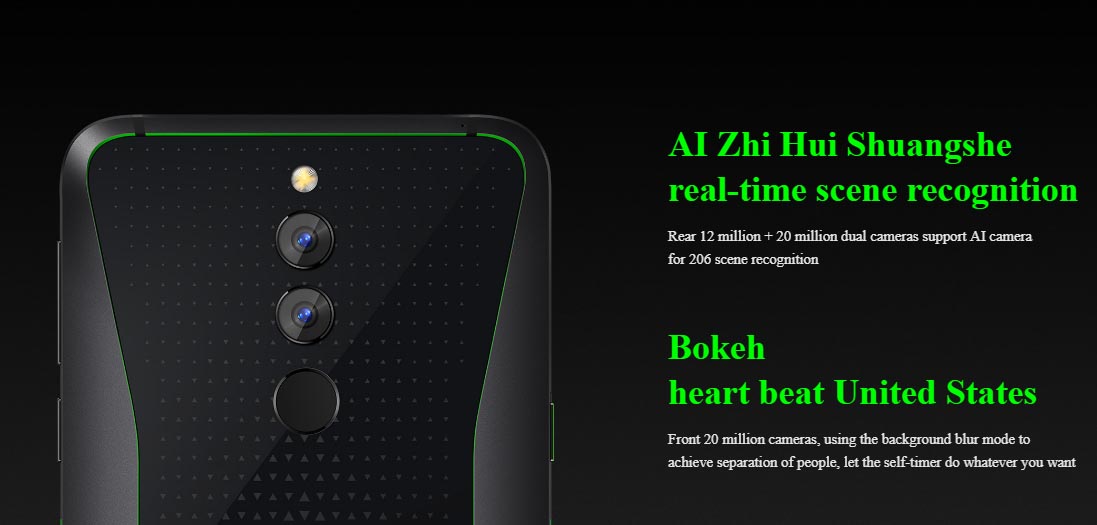 The camera set-up is pretty much complete with a 12 +20 MP shooter on the rear teaming up with a 20 MP self-shooter on the front face. It also brings support for portrait mode, beauty mode, bokeh etc.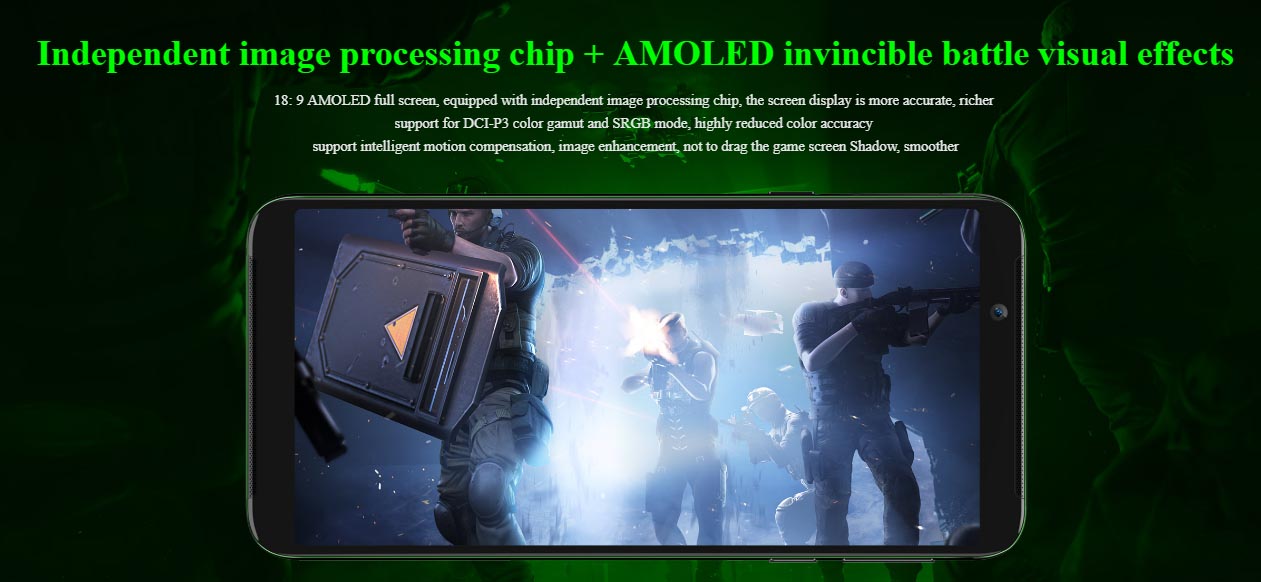 To make it gamer compatible it incorporates special image processing chip. It will provide an experience of a more richer display during gaming.
Now, coming to the pricing, the model with 6 GB of RAM costs $461 in China. its bigger cousin of 8GB of RAM costs $504. Finally, the trend-setter 10 GB RAM + 256GB model bears a price tag of $605. As of now, the 6 GB and 8GB models are available in China and soon, it may enter other markets around the world as well. The 10GB version will arrive in December second week.
The pricing is definitely fair given the goodies it packs together. It's a flagship of its own kind and can give Razer Phone 2 and other gaming machines a run for the money. Besides global availability will further bring more loyal users to experience the Black Shark.