After launching the official Android 10 (aka Android Q) by Google globally, the smartphone OEMs are setting up the beta and stable updates for its compatible devices. Google is currently rolling out the latest update to its Pixel series devices and Essential PH model. Additionally, the Redmi K20 Pro and OnePlus 7 Pro are also receiving the beta update via the beta testing program. Meanwhile, rest of the eligible Android device models will soon receive the Android 10 update via batches based on region. Here in this article, we will share details of Xiaomi Mi 9 Explorer Android 10 Q release date and MIUI 11 features. You can check out the list of devices which are eligible to receive MIUI 11 update.
Though the Xiaomi Mi 9 Explorer was launched in February 2019. The handset came with Android 9.0 Pie out-of-the-box. Therefore, the Xiaomi Mi 9 Explorer users may ask when the Android 10 update will hit the device…
Android 10 Features
Google has recently unveiled the latest Android version named Android 10 which is the 10th generation of Android OS. Google has released the Android Q Beta Developer Preview to some of the devices early this year to test out the features and bugs. This time Google has ditched the dessert item name to the latest version which is a good move as well. Android 10 includes a new system UI, gesture navigation, improved privacy, and location control. It also offers improved app permissions, foldable display support, security features, system-wide dark mode, focus mode, etc.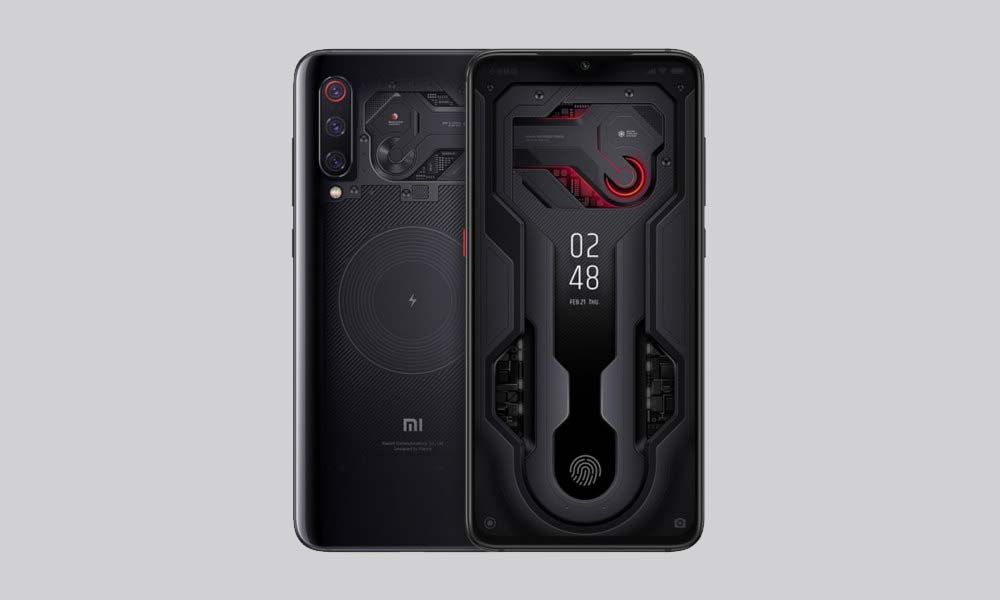 Let's check out the top features of Android 10 version below:
1. Live Caption:
This feature will automatically caption while you're playing media on your phone of videos, podcasts, recordings, and audio messages. It works in offline mode as well.
2. Smart Reply:
In Android 10, you will get suggested responses to your incoming messages. Additionally, you will see the bubble feature just like Facebook Chat Messenger bubble for a quick reply.
3. Sound Amplifier:
With Sound Amplifier, your phone can boost sound, filter background noise, and fine-tune the audio to enhance the listening experience.
Gesture Navigation controls are now quicker and more intuitive than ever for the full-screen devices.
5. Dark Theme:
The dark theme reduces eye-strain and improves the device battery life. If the Xiaomi Mi 9 Explorer Android 10 update release, dark mode will also available.
6. Privacy Controls:
With Android 10 OS, you're totally in control of your device privacy. User will know which apps are accessing data.
7. Location Controls:
Android 10 will let the users control which apps or the map access location or not.
8. Security Updates:
Android devices get monthly security updates via software update option over OTA. In Android 10 version, you'll get the security patch updates even faster and easier via Google Play.
9. Focus Mode:
The beta version of Focus mode will let users select apps to control the usage timing and addiction towards them which is quite similar to the Digital Wellbeing.
10. Family Link:
It's one of the new Android 10 features. You will need to set the digital ground rules and help yourself or your kids to make healthy habits. Keep track or control the screen time limits, app access, etc.
Xiaomi Mi 9 Explorer Android 10 Q release date
It's worth mentioning that the upcoming MIUI 11 will be based on Android 10 OS. There is no official confirmation on the Xiaomi Mi 9 Explorer Android 10 Q release date or even any beta testing process for now. Currently, the developers are focusing on the eligible Xiaomi and Redmi series devices which will get the update soon. So, the Xiaomi Mi 9 Explorer users may have to wait for 2020 Q1 or Q2 at least to hear any official latest update. Xiaomi is almost ready to announce the MIUI 11 which will be a successor version of the most popular MIUI 10.
Read Also: Download MIUI 11 launcher APK with app drawer and shortcuts
As the MIUI is a customized skin of Xiaomi for its devices, the smartphone OEM will provide lots of new features and customizations to the new version via several updates. For the first couple of updates after the release of MIUI 11, some of the core features of Android 10 may be missing. We can expect that most of the popular and useful Android Q features will be added very soon by Xiaomi. The MIUI 11 will be more smooth and redesigned in terms of the system UI animations and transitions.
Meanwhile, the system performance will be much improved than the current generation MIUI 10 at the time of writing this article. Some of the MIUI 11 version design or features were surfaced online recently which we can assume as a first look as well. Now, let's take a look at the top MIUI 11 features which are expected to release.
Top MIUI 11 Features (Xiaomi Mi 9 Explorer Android 10)
The pre-release build of MIUI 11 is expected to release for some of the Xiaomi devices very soon. While the final release of the next-gen MIUI skin is expected to arrive by early October 2019. Still, we have to wait for the official confirmation.
Now, let's jump into the features.
1. System UI
The new MIUI 11 will look different than the current MIUI 10 skin. The whole new UI will be improved and tweaked as well. The improved icons and texts will also give it a new look and feel with card-style UI.
2. Always-On Display
When we talk about Always-On Display feature on an Android device, we only think about the previous generation Motorola devices and current generation Samsung devices. But the feature is also coming in MIUI 11 skin. It basically displays the time, date, and incoming notification icons.
3. Sunrise and Sunset Scheduler
Depends on the timing of daylight or night time and the location tracking, the device theme can be changed easily.
4. Dynamic Sounds
Xiaomi includes new dynamic sounds feature which enhances the sound output and more control to the user over music and other sounds. You can customize the sounds as well.
5. Xiaomi Community App
The new MIUI 11 will have an improved Xiaomi Community app which will offer more features and to the user. There will be several options and functionalities for each and every device and software download option with a new look.
6. System-Wide Dark Mode
The system-wide dark mode is one of the most popular features in Android 10 which offers more accent colors and system UI theme to dark mode. It actually improves battery life and reduces the eye strain during night time.
7. Quick Reply
The new version of MIUI skin will offer quick reply option or feature by default due to the Android 10's core feature. Just like WhatsApp incoming notification and easy reply option from the notification panel, the quick reply system also works. It saves time and effort as well without going to the app.
8. Limited System Ads
Recently, Xiaomi has mentioned that the company generates some revenue from the system ads apart from the selling smartphones and accessories. Now, the MIUI 10 is getting more annoying and time-consuming in terms of the pushing advertisements forcefully to its core apps every time. Hopefully, the MIUI 11 will reduce the force ads up to a limit.
9. Power Saving Mode (Monochrome)
Xiaomi has already confirmed that the new MIUI 11 will come with an ultra power saving mode which will optimize the background running apps and other connections. The new monochrome power-saving mode also disables all the background running apps and features to increase the battery life.
10. Additional Features: Xiaomi Mi 9 Explorer Android 10
New shortcut settings toggle will be more refined and compact.
New Lock screen design with more information and couple of lock screen patterns may available.
MIUI 11 will have a couple of useful features which can be considered as additional features.

Automatic screenshot deletion
Easy content sharing
New transition animations
Status bar optimizations
Icons and text tweaks and changes
Turbo Charge feature
Improved Game mode
Hope this article is useful to you. If you have any queries about the Xiaomi Mi 9 Explorer Android 10 update, feel free to ask in the comments below and wait for more info.