Xiaomi's upcoming flagship Mi Mix 3 will launch soon. There have been a lot of hypes going on regarding the device for a few months. The designs and some live images of the Mi Mix 3 have revealed a lot about the design. Now in a surprising move, Xiaomi Mi Mix 3 front panel leaks too. It gives an impression that side bezels will be quite thinner. Also, you can also observe we will get a much bigger aspect ratio from the Mi Mix 3.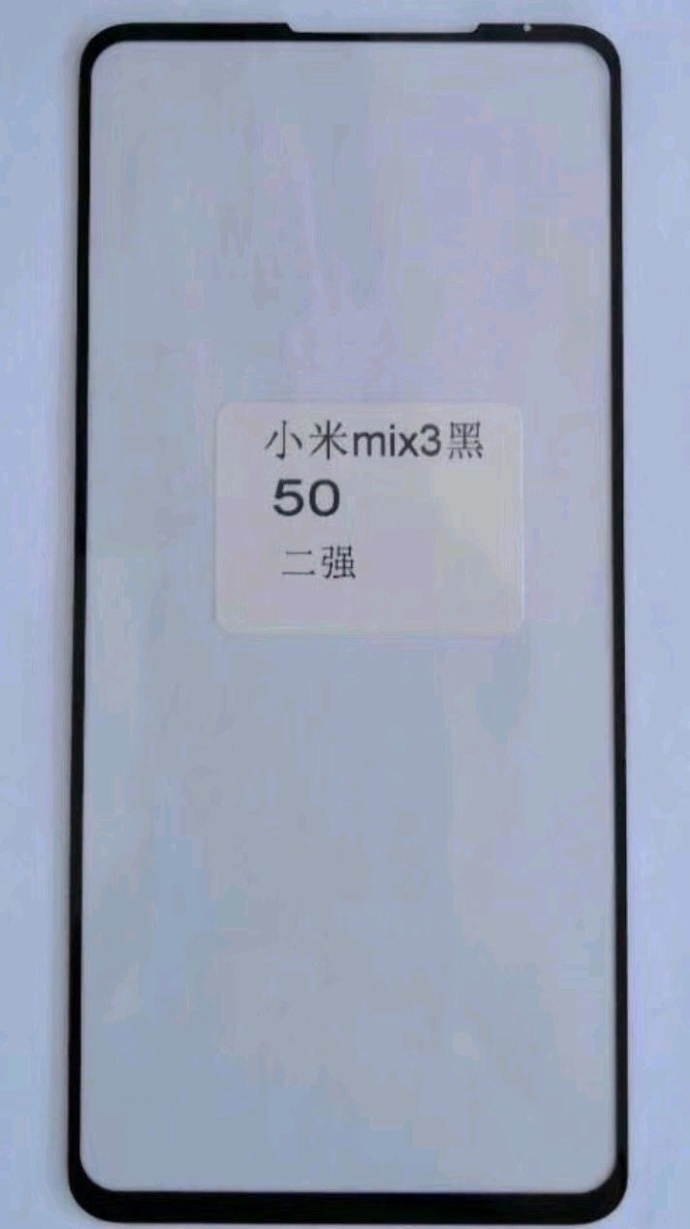 Earlier a video of Mi Mix 3 revealed a slider design on which the face scanner, earpiece, and other sensors are housing themselves. However, the latest Mi Mix 3 front panel leaks showcase a different top bezel design.
The back panel of the phone may bring ceramic or glass build. Usually, with glass/ceramic back we can expect support for wireless charging. It may pack a Snapdragon 845 chipset and flaunt an S-AMOLED screen with 2K pixel resolution. Mi Mix 3 will probably ditch the 3.5mm headphone jack. The Xiaomi flagship may come with the in-display fingerprint technology.
Considering the cost factor, Mi Mix 3 may cost around $500 as it is a flagship level device. As of now, Xiaomi is busy with the upcoming Mi 8 Youth Edition. Soon after that around October, we may get more official announcements on the upcoming Mi Mix 3. Till then we will look out for more unofficial reveals about the device.