Updated on Aug 7, 2020: Xiaomi has finally started rolling out the stable Redmi Note 7 Pro MIUI 12 update in China as of now. The new software update is based on Android 10 and offers all the native MIUI 12 features. As the update is rolling out in a phased manner, it will take some time to hit on all the units. Meanwhile, we've also mentioned that the Redmi Note 7 Pro Indian variant is getting tested by Mi Pilot Testing for MIUI 12.
Here we've shared the full update changelog for the device that brings so many improvements and additional features. Let's take a quick look. While if you're interested in installing the new update of Chinese stable then find the download link and installation guide below.
MIUI 12 Stable for Redmi Note 7 Pro: Changelog
Highlights
MIUI 12. Yours alone.
System animations
New: All-new physically-based animation engine with advanced architecture will refresh your device's look.
New: Dynamic window technology takes switching screen orientation to a new level.
System visuals
Brand new visual design works for all types of content and languages.
Magazine-level layouts bring important things into the spotlight and make content structure clear.
Privacy protection
New: MIUI 12 is the first Android-based mobile OS that went through the rigorous enhanced privacy protection testing.
New: Reset your device ID and control how it's used based on virtual ID technology.
New: Grant permissions that will be used only while you're using an app.
New: You can also grant permissions just once, and decide again next time a permission is required.
New: Restrict access to telephony to third party apps.
New: Return blank messages to the apps that require personal information.
New: Receive notifications whenever apps record audio, use camera, or access your location.
New: Use secure sharing to control what additional data is sent along with shared items.
New: Get comprehensive stats on how apps use permissions in app behavior history.
New: Visit privacy.miui.com to learn how MIUI protects your privacy.
Optimization: Apps aren't allowed to launch other apps in the background now.
AI Call Assistant
New: Mi AI can answer your calls now!
New: You can record a customized greeting that will be played to the other person during AI calls.
New: Customized greetings are also supported for outgoing calls.
Xiaomi Health
New: All-new Xiaomi Health gives you more options and makes your health stats more accurate.
New: Put your device next to you before falling asleep to analyze your sleep cycle and record talking and snoring.
New: You can sync data with supported wearable and smart home devices.
New: Xiaomi Health can remind you to stand up and move when it detects that you've been sitting down for too long.
New: The app also analyzes your stats and gives you simple health advice.
Control center
New: Swipe down from the upper right corner of your screen to open Control center.
New: Animated icons are a joy to look at!
Accessibility
New: Mi Ditto combines dictation and speech output, making mobile devices more convenient for people who have difficulties using conventionally designed smartphones.
Trips
New: Traffic and suggested routes to airports and train stations.
New: You can track your previous trips now.
New: Checklists for trips.
New: Alarms for train arrivals.
Mi Carrier Services
New: View your SIM balance and mobile data usage stats.
New: Save frequently used phone numbers to top up balance and buy mobile data later.
New: Buy SIM cards and services.
System
Updated Android Security Patch to July 2020. Increased system security.
Messaging
New: Promotional messages are grouped according to their content now.
Status bar, Notification shade
New: All-new design.
Screen Time
New: Dashboard with the stats that cover 4 weeks is available now.
Optimization: New design makes your Screen time stats more comprehensible.
Weather
New: New animations bring the weather from outside directly to your screen.
Settings
New: Security introduces new comprehensive privacy protection mechanisms.
New: Lite mode simplifies your device and brings essential features up front.
File Manager
New: Use the floating shortcut to filter and sort items, as well as switch view.
Calendar
New: New layout tailored for landscape orientation is available now.
New: We added lots of fresh animations that will accompany your actions.
New: Calendar cards will remind you about important events and anniversaries.
Notes
New: You can create folders with notes now.
New: New dynamic backgrounds look gorgeous!
New: Tasks are completed with a satisfying animation now.
New: Checklists of subtasks make managing your agenda much simpler.
Security
New: New animations feel natural and refreshing.
New: Keep your home safe with smart home device alerts.
New: Binging your favorite shows will be more convenient with our new video toolbox.
Xiaomi Cloud
New: Shared family storage plan is available now.
Other
Some features might not be available on this device. Visit www.miui.com to learn more about MIUI 12.
For download, grab the V12.0.2.0.QFHCNXM Recovery ROM for Redmi Note 7 Pro (violet) Chinese variant based on Android 10. Check out the MIUI firmware flashing guide here.
---
Last year in March 2019, Xiaomi has launched its another budget segment smartphone called Redmi Note 7 Pro. It has continued the legacy of the Redmi Note series as the successor of the Redmi Note 6 Pro with improved hardware specifications and overall design. It came with Android 9.0 Pie and upgraded to Android 10 over MIUI 11 skin last month in June 2020. Now, some of the interested Xiaomi Redmi Note 7 Pro users are eagerly waiting for the all-new MIUI 12 update in India. If you're also one of them, check the tracker details here.
Talking about the MIUI 12 skin, it's the latest MIUI version released by Xiaomi recently and has started rolling out as a beta & stable on a couple of devices officially. Although the update roll-out process is making its way gradually and it may take some time to arrive on all the units according to batches.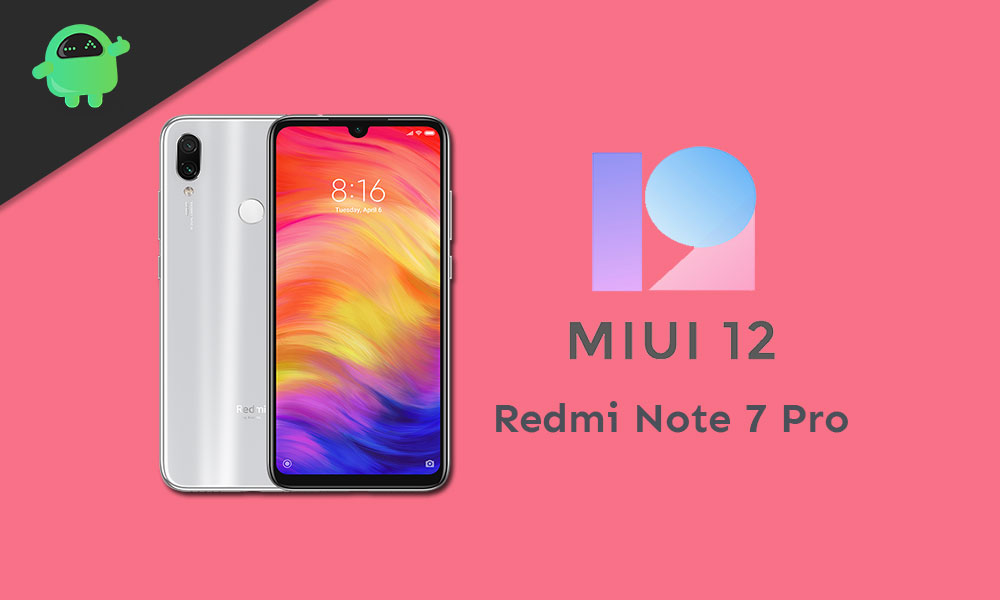 It's also worth mentioning that the Mi Pilot test was live for the Redmi Note 7 Pro global variants, not for the Indian variants. You can check out the further details on MIUI 12 features and eligible device list.
Recently, one of the Mi Device team members has replied to a query about the Redmi Note 7 Pro MIUI 12 update that the MIUI 12 beta build (Android 10) is under testing phase by Mi Pilot testers for the respective model in India. So, the eagerly awaited Redmi Note 7 Pro users may have to wait for a while patiently for the official announcement.
However, we can expect that the update won't take too much time. Still, there is no confirmed timeline released yet by the company so, it will be interesting to see when the MIUI 12 update will arrive. Till then stay tuned for more info.