Watching a video on your phone and especially through famous video giant YouTube is always fun. Possibly there are videos that make you feel good or add a lot in your life's experience. However, the only disadvantage of watching a video on this popular platform is you cannot do anything else on device at the same time. In order words, video stops immediately when you close the YouTube. Those who have experienced this can understand how daunting it is. Android Smartphone users can now play YouTube videos in a floating window. Obviously this let you handle other tasks on your phone at the same time. Actually this would be a popular feature in Android "O" and Google have plans to introduce it for previous versions too.
At the same time, everyone knows tricky policies of Google. Although this feature is coming, but not every Android user would be able to enjoy it. The purpose of this post is not just informing you about this coming feature but we are going to tell you how this can be done right now in your phone. It is possible with the help of Floating Player. It is best in every aspect as compare to other apps that claim to do so. In actual sense most of these app have bugs and some are not so good when it to implementation. Floating player is an ideal choice. Not just because it is simple to use, but due to its compatibility as well.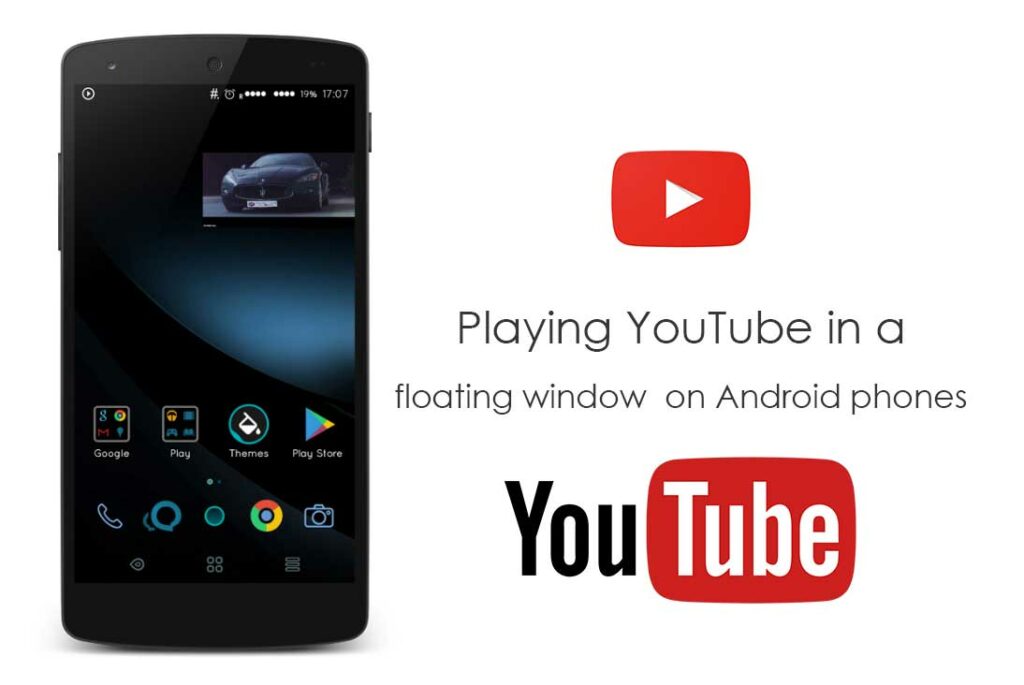 Playing YouTube in a floating window on Android Smartphones
How to use it
It was made very clear already that using Floating Player is not a big deal. You just need to browse for your favorite video and it will be played on a floating window automatically. You can begin your browsing search by tapping the search button which is available at the top-right corner. Now again you can tap on any results to play the video which by default will be played in a pop-up window. Once it begins, you can exit the app. As it will be played on floating screen, you are free to open any other app or perform any other task at the same time. There are options to control the sound and for this you can tap on the icon of Floating Player. Thus you can perform multitasking with your phone.
It is possible to increase the size of window that play the video but keep in mind that decreasing its size is not allowed. However, that's not a big deal. You can play videos in full screen mode too. Here if you press back button, it will open the Floating app instead of the task you were handling. To avoid this, simply close the app after your video begins to play. To close the floating window, first you have to minimize it.
Can it be a substitute to YouTube
One more way to use this app is simply signing in with your YouTube login details. Of course it adds more to your YouTube experience. The good thing is that you can import your playlist as well as subscription. Also, you can enjoy all the features such as history, home page, offline videos and so on. Therefore in actual sense you wouldn't feel you are enjoying videos on any other app than YouTube. App is very basic but has every feature you need.
Don't forget to share you experience with us!