The Samsung Galaxy S8 did not see a lot of improvements in the camera department compared to its predecessor. Yet they have one of the best smartphone cameras around on flagships today. But as good as a smartphone camera can be, it can always be improved to suit the user's preferences. For instance, maybe you don't like the default bit rate for recorded videos or you would like to fine-tune the quality of the JPEGs saved when you take a picture. These special additions are settings that most manufacturers won't make available for their users. That could be attributed to the fact that most users would never even bother with them either. But if you're one of those who would, you'll probably love the Zero Camera Mod for the Samsung Galaxy S8 by XDA dev zeroprobe.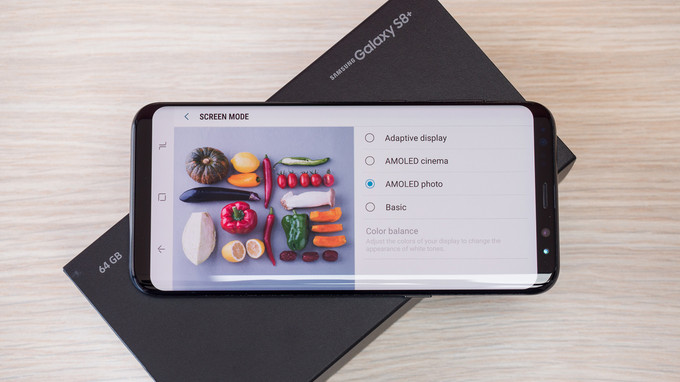 The Zero Camera Mod enables the use of HDR while recording in 4K or QHD and also enables Autofocus tracking in all of the camera modes. It also removes the 10-minute time limit of 4K video recording as well as 1080p recording at 60fps. Below we provide you with a list of all the features:
HDR for 4K / QHD

AutoFocus Tracking all modes

No Recording Time Limits

Increased Bitrates

Increased JPG quality for single and burst shots.

Installs latest Samsung Camera revision

Video Effects for modes 4K / QHD
The mod is available in the form of a flashable zip that you can flash from the TWRP custom recovery. It swaps the stock camera app installed on your phone with a modified version of it with the version number 7.0.8.0. In case you'd wish for more control on the values set by the mod, the developer version provides a paid app that you can download from the Google Play Store. The app will require root access. The paid app has a couple of extra features which include allowing you to select a default gallery app that appears on the camera interface. The other feature lets you enable the camera flash even when your battery is at 15% or less.
Listed below are the default values set by the flashable mod zip:
JPG quality

– 96 > 98?

JPG burst quality

– 92 > 98

4K

– 48mbps > 62mbps

1080p60

– 28mbps > 36mbps

1440p

– 25 mbps > 32 mbps

1080p

– 17mbps > 22mbps

720p

– 12 mbps > 16 mbps

Slow Motion 240fps

– 72 mbps > 100 mbps
Downloads
Requirements
If you choose to go for the paid app root, you will need a rooted Samsung Galaxy S8 or S8+.

If you wish to flash the mod, you will require a working TWRP recovery installed on your Galaxy S8.
How to install Zero Camera mod on Samsung Galaxy S8 /S8+
You will need to download the flashable zip from the download section (mentioned above) and transfer it to your Galaxy S8 device.

Now you will need to Power off your phone and enter recovery mode by pressing and holding the Volume Up, Bixby, and Power keys together for a few seconds. Release all the keys when you see the Android logo.

Your device will now boot into TWRP recovery.

Once in the recovery, select Install and navigate to the downloaded zip file.

Select the file and swipe to flash it. This should only take a few seconds of your time.

Once complete, you should see a Reboot system button at the bottom. Tap on it to normally boot your phone.

If you ever want to go back to your previous stock camera, simply flash the camera restore zip in TWRP.