Life simulation games give you the feel of actually living life but in a whole new world. You control the character and sometimes wish to do things better than you have done in your original life. There is no shortage of life simulation games in the gaming market and the latest addition to this genre is the Animal Crossing New Horizons which is developed and published by Nintendo for its gaming console, Nintendo Switch. Notably, this is not the first game in the Animal Crossing series and rather it is the fifth title in this franchise. The game was released in March 2020 and since then has become quite a favorite of the life-simulation genre gamers.
And if you are regular of the Animal Crossing New Horizons game, then you should be knowing the power of the Meteor showers and the start fragments. If you are also looking for a comprehensive guide on how you can get the zodiac star fragments in the Animal Crossing New Horizons game then, you are at the right place as in this post, we will guide you on how to get the zodiac star fragments and some simple methods to get them fast. So, that being said, let us get straight into the article itself: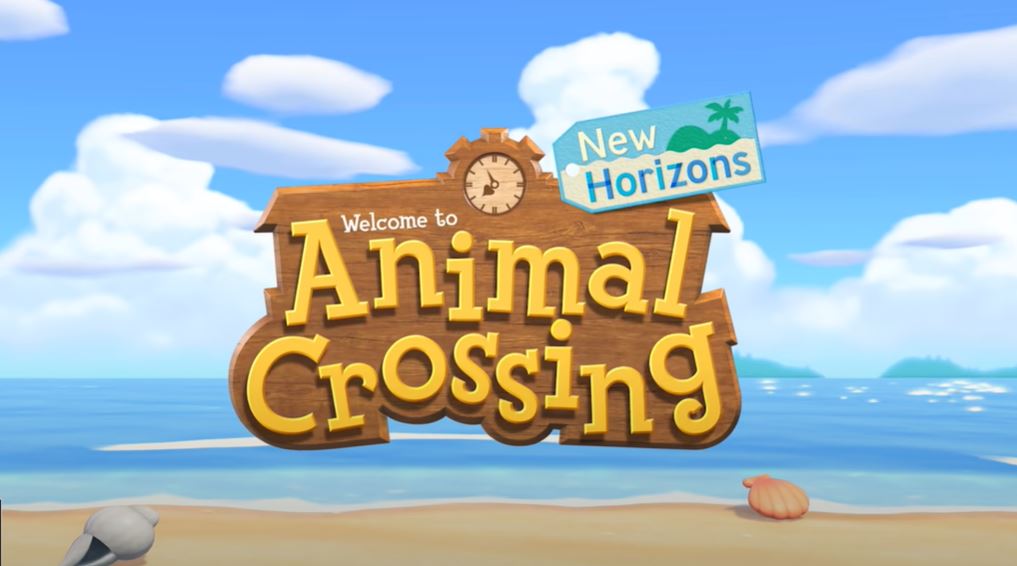 How to get zodiac star fragments in Animal Crossing New Horizons
Well, there are certain in the Animal Crossing new Horizons game that is restricted to a certain time frame or certain times of the day. Rare insects and bugs will appear at a particular time of the day and if you are not aware of those, you will miss out on those. The same is the case with the Meteor showers that occur at the night sky. Now you might be thinking what Meteor Shower holds of importance? They are very important and carry several high gameplay values in the form of Zodiac Star fragments.
Wait for the Meteor Showers
Before you can get your hands on the star fragments, you need to wait for the Meteor shower that occurs at night. This usually occurs around 7 PM to 4 AM, so look out for those. You can also look at the weather forecast or see via your owned TV set whether a meteor shower is scheduled for the day or not. Once it is confirmed that the Meteor shower will be happening, all your got to do is wait outside and keep your hands free from any item.
Once you see a shooting star, make sure that your camera is pointed towards it and quickly press the button A with empty hands to make a wish. In order to tell you that your wish was successful, the star will become bigger and shine brighter. Keep in mind that shooting stars can happen several times before the night ends.
Pickup Star Fragments the next morning
Right the next day, after the meteor shower, you can head out in search of the star fragments. Now, you head over to the beach in order to collect the star fragments. However, note that there are three types of star fragments,
Star Fragments: Most common type
Large Star Fragments: Less common type
Zodiac Star Fragments: Very Rare type
While you can get your hands on the star fragments and the large star fragments at any time of the year, the Zodiac star fragments are very rare and will occur at certain seasons only. There are several Zodiac star fragments to collect, here is a picture depicting the same: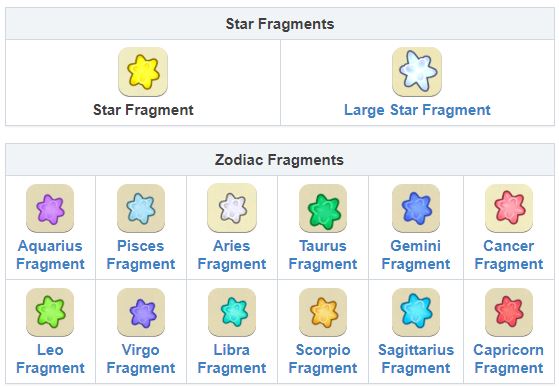 So, you need to be on the lookout if you want to collect the zodiac star fragments. And to help you in this process, here is the complete list of the zodiac star fragments and the date on which they will occur, making it easier for you to keep a track of the star fragments in the game:
| Name | | Dates |
| --- | --- | --- |
| Aquarius fragment | | Jan 20-Feb 18 |
| Pisces fragment | | Feb 19-Mar 20 |
| Aries fragment | | March 21 – April 19 |
| Taurus fragment | | April 20 – May 20 |
| Gemini fragment | | May 21 – June 20 |
| Cancer fragment | | June 21 – July 22 |
| Leo fragment | | July 23 – August 22 |
| Virgo fragment | | August 23 – September 22 |
| Libra fragment | | September 23 – October 22 |
| Scorpius fragment | | Oct 23-Nov 21 |
| Sagittarius fragment | | Nov 22-Dec 21 |
| Capricorn fragment | | Dec 22-Jan 19 |
So, there you have it from my side in this post. With the help of the above guide, you will be able to track all the Zodiac Star Fragments in the Animal Crossing New Horizons game and this will make your process a lot easier. Let us know in the comments below if you liked this post or not and also do let us know whether you were able to collect one Zodiac Star Fragment or not? Until the next post…Cheers!