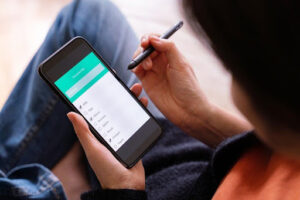 We all need budget planning to achieve financial stability. This applies to every situation in our daily life: when you shop in the grocery store, when you are looking to buy a smartphone, and even when you book van rental San Jose for your trip to California.
Yes, budgeting is especially important on a road journey. After all, you need to allocate money to rent a car, plus you have to refuel your rental car at a gas station. All this requires money, and you simply can't do without careful planning of expenses in this case.
Fortunately, today you don't have to become an accountant and create Excel lists or spreadsheets to check income and expenses, as well as keep track of personal finances. Budget planning apps that you can install on your smartphone will help you with this.
It's very easy to use them, and you will always know what you spent on, what you can save on, or how to save up for the desired purchase. Let's pick the best budgeting app that's right for you…
Money Manager Expense & Budget
With Money Manager Expense & Budget, you have a popular app that helps you tidy up your home finances. All you need is to enter data on income and expenses. Expense items are easy to group into categories, for example, food, transportation, clothing, beauty, and the like. Money Manager allows you to view expenses for a specific period – a day, a week, and so on. Also, it makes it possible to mark from which account you spent money and attach a photo of a receipt, account, or purchase.
Optionally, you can view the balance of expense and income in the form of a graph or chart. The application allows you to display a widget with general information on the main screen of your smartphone, including current income, expenses, and balance.
Why use Money Manager Expense & Budget?
Handy widget with basic information on the screen

Viewing expenses and income as a chart or graph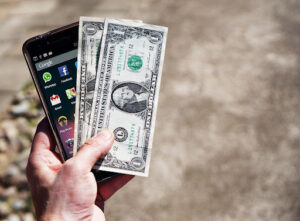 Wallet
As the name suggests, the app will help you organize your finances, plan your budget, and view basic information in a graph. Plus, Wallet will be able to automatically recognize bank transactions with synchronization option enabled.
The application interface is simple and intuitive, so even inexperienced users will quickly master it without difficulty. With Wallet, you can plan the amounts and limits of upcoming spending, export your budget data to CSV, XLS, and PDF, and protect access to them with a password.
Wallet account works from several devices at once, which is convenient when maintaining a family budget. In addition to the smartphone version, Wallet has a web version, so you can use it from a laptop or PC too.
Why use Wallet?
Extensive budget customization options

Automatic entry of expenses according to bank transactions

Simple interface

Spending report available in graphs
Monefy
If you want to use a popular app with a minimalistic, simple design and interface, then Monefy is what you need. The application allows you to quickly add expenses and income, group expenses by category, set desired limits for categories, and apply reminders of recurring payments.
You can view the report for the selected period in the form of an informative diagram, as well as display a widget with expenses, income, and balance for the current day of the month on the smartphone screen. The free version offers synchronization with Google Drive or Dropbox, as well as cost searching and password protection options. At the same time, the Pro version allows you to use the same account on multiple devices.
Why use Monefy?
Simple interface

Quick entry of cost and income data

Chart reports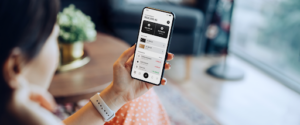 Money Lover
As one of the most popular home budgeting apps, Money Lover handles all your financial planning tasks. All expenses are divided into categories, and you can set a limit for each one. If you exceed the planned amount, the application will remind you of this with a notification.
Another handy feature is a reminder to pay bills, credits, or other monthly expenses, as well as saving data to Dropbox. A single Money Lover account is available on multiple devices at once. Among other interesting features of the program is the creation of charts of expenses and receipts.
Money Lover has a full set of necessary options, including searching for transactions, viewing a report for a specific period, budget planning, and much more.
Why use Money Lover?
Wide range of options

Simple, and clear interface

The ability to create multiple wallets and additional spending categories/subcategories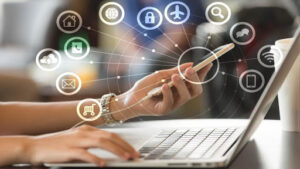 Mobills
This is a convenient program with a wide range of features and a simple interface. Like other similar applications, Mobills divides all expenses into categories and shows the main information for the selected period in the form of a graph or diagram.
It also makes it easy to set spending limits for each item and view how much has been spent and how much is left. If you are saving money for a major purchase or trip, then you can set a goal in Mobills and control its achievement. With Mobills, you can set up synchronization with cloud storage or import information about spending and receipts in Excel, OFX, and PDF.
Why use Mobills?
Detailed report on income and expenses

Synchronizing data with cloud storage

Simple interface