VPNs create a layer of security by making a bridge between your internet service provider and data for strong security to prevent malicious people (hackers), which is why they've increased in popularity recently. NordVPN is perhaps the most popular of them, so we looked through its smartphone app and come up with 5 things you can do with a NordVPN app.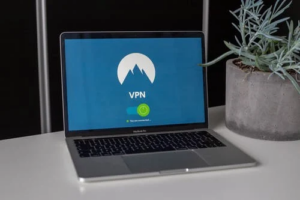 There is a plethora of things that you can do with a virtual private network. From getting cheaper flight tickets to streaming your favourite TV shows, here are some of the best reasons to use a VPN app, and how you can use one to help you stay safe online.
A Virtual Private Network (VPN) masks your IP address so no one can see what you do online. Anyone attempting to eavesdrop on your activity will only be able to see that you are using a VPN and the IP address of the VPN server you are connected to.
Our main objective was to develop security in this connected world through our NordVPN guide. As it turns out, NordVPN provides some really powerful additional features for iPhone and Android that assist protect data packets during transit, especially the Android app, since a couple of these features aren't available in the iOS version.
Here are the following 5 things you can do with a NordVPN app:
1. Use the NordLynx VPN Protocol
NordVPN has released its next-generation NordLynx VPN protocol. It was made publicly available across all platforms and devices as of early 2020. Prior to this, OpenVPN was the most user-friendly VPN protocol for over two decades. Many VPN companies still utilize OpenVPN today.
All prior consumer VPN protocols, including OpenVPN, are substantially slower, lighter and less secure. When you start utilizing NordLynx on your own devices in a number of ways, you'll undoubtedly reap the benefits. You'll definitely benefit once you start using NordLynx on your own devices in a variety of ways.
For Android Devices
You can quickly alter the settings in the NordVPN app to always enable NordLynx on your Android smartphone. To access the main screen of the programme, go to the upper left and tap the settings button, then scroll down to "VPN protocol" and tap it once.
With NordLynx enabled, your mileage may vary depending on your location; nonetheless, the outcomes have been generally positive in these early phases of the program. That is a huge victory for all of us.
For iOS Devices
On an iOS device, enable NordLynx by tapping the settings icon in the upper-right corner of the main NordVPN screen. On a PC, locate "NordLynx" near the bottom of the list of VPN protocols and hit it once to enable the setting.
2. Use Tapjacking Protection (Only for Android Users)
Scammers and malware wreaking havoc on your personal information are on the rise. When one type of malware is detected and vanquished, it appears that thousands of others are ready to take its place. It's one of the most difficult areas of the tech business because of the huge volume of viruses.
The "Tapjacking protection" function is introduced to keep you safe from malicious apps. There are numerous malware-infected programs that attempt to modify buttons or other elements on the screen. It disguises itself to appear innocent, but it's most likely trying to steal data from your device.
Tapjacking is when a malicious virus tries to control your screen with an overlay. To protect yourself, you can enable Tapjacking Prevention in the NordVPN software on your device. All you have to do is tap the menu button in the upper left to enable the setting.
3. Enable the Kill Switch Settings (Android Users Only)
Keep your connection live every time. If your VPN server and internet goes down, it's conceivable that when you reconnect, you're not actually connected to the VPN. Of course, Make sure you give close attention to the status of your connection, this can easily go overlooked.
To access the Kill Switch function, head to the main screen of the NordVPN app and hit the Kill Switch button. Go to the Always On VPN option switch by pressing the Open Android Settings button.
You can turn on the "Block connections without VPN" setting to prevent apps, services, and other devices from connecting to your device. For example, unless your entire Wi-Fi network is set up with a VPN, you won't be able to cast music to your smart speakers.
4. Make Sure Auto-Connect is Always On
The Auto-connect option ensures that your VPN connects to your selected server without the need for user input. If a server goes down for maintenance or your Wi-Fi signal goes out, it will immediately connect to another server.
For Android Devices
To begin, launch the NordVPN app, select the settings button on the left, then scroll down to the Auto-connect section and press it to proceed. To make it on the feature, select "Always," and then make sure that the location is fine-tuned with the VPN choices as required.
If you want to make particular location changes automatically, tap "Auto-connect. You can perform the same procedure to change the city setting, or simply use the default "Fastest server" setting.
For iOS Devices
To begin, go to the main screen of the NordVPN app, select the settings button in the upper right, then find and tap "Auto-Connect." To turn it on, press "Always." It's that simple! As a "Trusted Wi-Fi Network," you can add your Wi-Fi network. It is not recommended, though, because it prevents you from connecting to the VPN automatically.
5. Always Use CyberSec or a Custom DNS
Many people are unaware that their home network's DNS server is assigned to their internet service provider (ISP) by default. If you leave it alone, your ISP will be able to monitor your network activity from inside your home if you're not using it properly.
NordVPN suggests that you use its built-in CyberSec feature. You can encrypt your DNS requests using the same VPN connection. You won't have to be concerned about your ISP or other third-party services tampering with your personal information. NordVPN's CyberSec feature changes your device's DNS settings to secure ones automatically for you.
For Android Devices
CyberSec may have appeared in the NordVPN app before, but you may have ignored it. To double-check that you're using this feature, open the NordVPN app, hit the settings button on the left, and then look for the CyberSec option. To connect with the new DNS settings, tap the switch to enable it, then select "Reconnect." You're no longer vulnerable to DNS leaks and other security concerns.
By default, CyberSec paired with NordVPN will secure your DNS leaks. However, you can use whatever DNS provider you choose in the settings of the NordVPN app. Then look for and press the "Custom DNS" entry on the list. When you configure a custom DNS, you won't be able to use CyberSec, so accept the popup notification by pressing "Continue." You can now type in any DNS server address you wish.
For iOS Devices
NordVPN's CyberSec allows you to protect yourself against DNS leaks and other security concerns. To enable CyberSec, go to the main screen of the NordVPN app, select the settings icon in the upper right, then tap the "CyberSec" switch.
To do so, navigate to your iOS system settings, select "Wi-Fi," and then hit the right-hand blue exclamation point icon. You can also use whatever DNS provider you want. Moreover, you can't use CyberSec and custom DNS at the same time, so you have to choose one or the other. To change your DNS settings, tap "Manual," then type in whatever DNS server address you desire.
Now you have learned the 5 things you can do with a NordVPN app. Whether you're new to NordVPN or have a current subscription, you should always use these strategies to keep your data safe. You also enjoy next-generation speeds through a VPN connection with the NordLynx VPN technology.