From this guide, you could download and install the latest Alcatel Smart Suite for your Alcatel devices. Well, you all might be thinking why there's a need for a PC suite for your device Afterall, connecting your device to PC via USB cable usually does most of the job for you. Well, to put it out in simpler terms, transferring of files is just the tip of the iceberg. The Alcatel device owners would be missing on a lot of pretty important goodies if they don't try out this PC suite.
Designed especially for your devices, you could be sure about its compatibility- it is supported by all Alcatel models. No matter the OS or firmware version it is running as of now. Allowing you to easily sync data between your device and the PC, there are tons of other features that you might be interested in. Let's check them out. After we are done with the feature list, we will then be sharing the latest Alcatel Smart Suite for you to download. So without further ado, let us begin.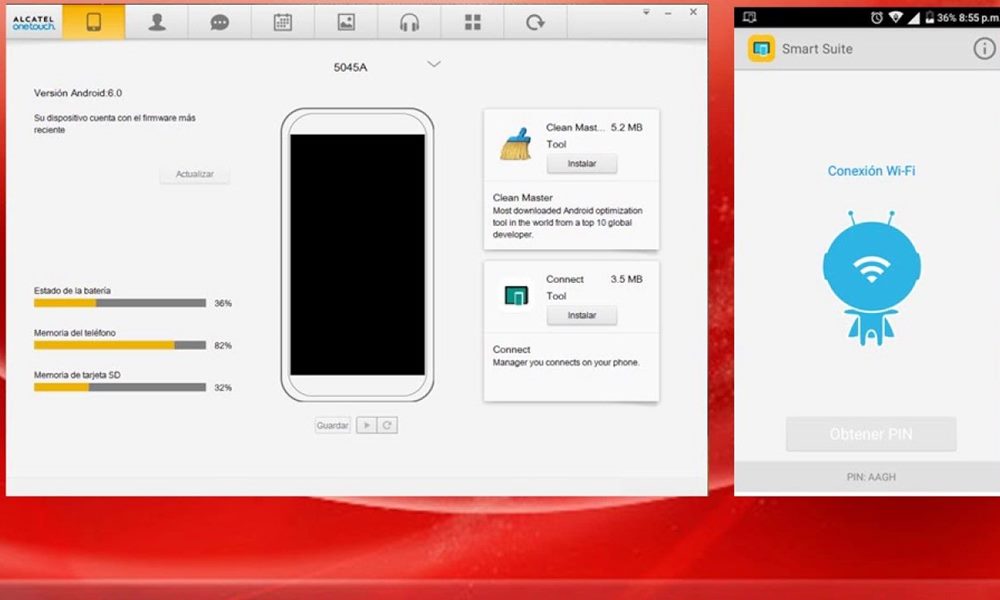 Alcatel Smart Suite: All Features
Using this Smart Suite, you could carry out a plethora of tasks with ease. These include the ability to transfer different types of files, handling media and photos, installing applications, syncing phonebook contacts, managing SMS ringtones, and notifications as well. Apart from that, you could also check out the status of your device capacity aka phone memory, the free status of your SD card, or even take the screenshot of your device. With that said, let's now dive deep into the feature list of Alcatel Smart Suite and check out whats all it has to offer.
Managing Messages
You could easily send messages right from the PC suite itself. Likewise, replying to or reading an existing message, or even deleting it is also possible. Likewise, you could import or export messages between your Alcatel device and PC.
Contacts
You could create a new contact, delete an existing one, or import or export them between the device and PC. Not just name and number, but there's also the option to add detailed information under each contact. These include adding Email, address, company name. nicknames and any notes if you wish to add as well.
Gallery
Managing images and videos in the form of exporting and importing them, viewing individual media files, and deleting the undeserving ones are all pretty easy.
Applications
You could easily install or uninstall any APK file right from the Alcatel Smart PC suite itself. Or the transferring of the Android Package is also possible between your device and PC.
Calendars
Adding a new calendar event, modifying or deleting existing ones, or adding handling events could easily be carried our right via the PC Suite.
Songs
Just like any other file, you have to option to go through the entire song list, play your desired one. transfer it to your PC, import your favorite ones to your device, or delete the one that doesn't suit your taste.
With so many of the noteworthy features, you would wish to try it out. If that's the case, grab the download link from the below post and install it on your PC right away.
Download Alcatel Smart PC Suite
This PC suite is compatible across all the versions of Windows right from XP to 10. Furthermore, both 32 and 64 bit are supported. On that note, here is the download link for the latest version. We have also added some previous versions of this file. So if the latest one is causing some issues, you could try out any of the older builds as well.
So this was all from this guide on the Alcatel Smart Suite. We have shared the download link for the previous five builds, apart from the latest one. Furthermore, we have also made you aware of its offerings as well. Rounding off, here are some iPhone Tips and Tricks, PC tips and tricks, and Android Tips and Trick section that you should check out as well.