Everyone pays close attention to the iPhone's progress whenever there is a discussion about Apple's OS. But you will be surprised to know that along with enriching their smartphones, Apple also cares a lot for their desktop users. They recently released a new update of 13.4 beta 2 of macOS Ventura, which was introduced in October 2022.
As an enrichment update, macOS Ventura features many new features such as sharing your face and desk simultaneously, Multifield search, website settings sync, and collaboration invitations. It's still hard to back up iPhones. This could be due to the new Ventura update's navigation. To address this concern, here is how to back up your iPhone on macOS Ventura.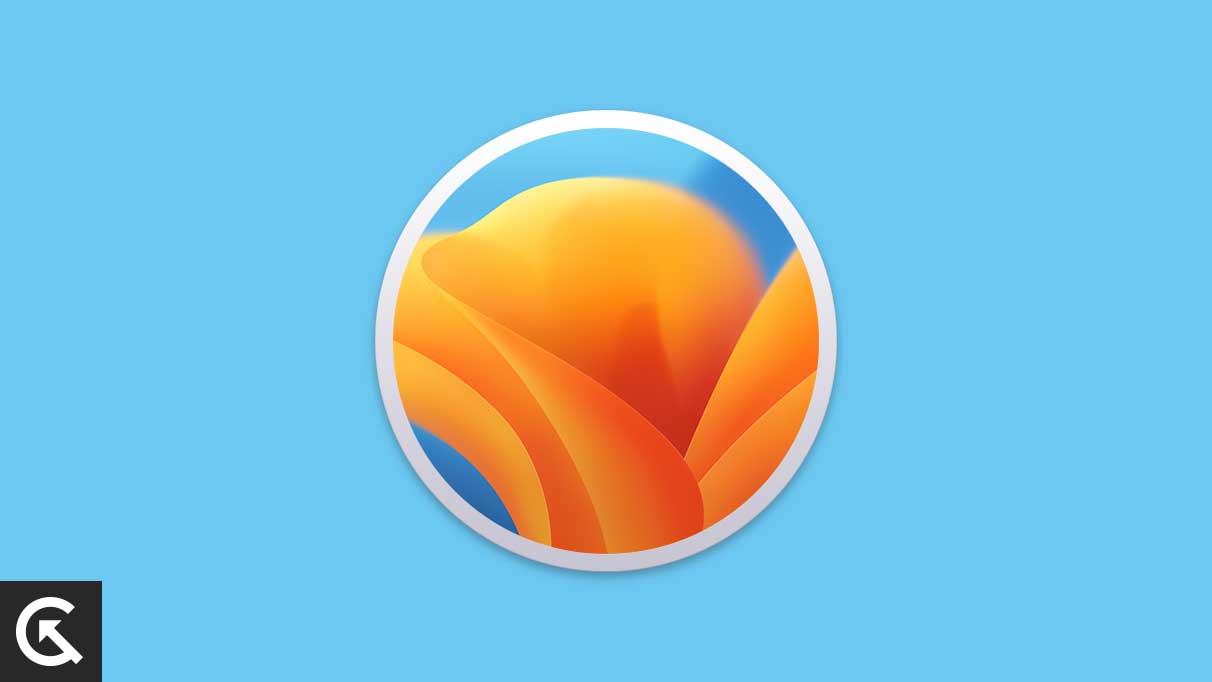 How to Backup iPhone or iPad on macOS Ventura
There is a huge difference if we look at the user base before and after macOS Ventura. All thanks to macOS Ventura, who made things possible that Monterey could not do. As we already mentioned, a lot of new additions and capabilities came with the new OS. But one thing everyone misses is the backup iPhone process. People need to back up their data, I mean. Because nobody knows what will happen next, preserving significant data is the only option.
The Windows operating system has some selected ways of backing up, but Mac has a plethora of options. And all of them are the best at their place. The only thing matter is your ease of doing things. Do you know why we wrote this post? The reason for this is that there are different ways to backup, so people are unsure which one to try. For this, to address your concern, we will explain the simplest way to backup iPhone or iPad on macOS Ventura. So, without any delay, let's look below.
Since the arrival of the Mac OS Catalina, the Mac has got a finder app that enables rapid results hustling. Before that, people must go through long Mac settings to get to a definite thing. But with macOS Ventura too, we can access backup settings and store them on iCloud or the Mac itself. However, iCloud is a free-to-use service that offers up to 5GB of storage space, but we can extend it with a premium plan starting at ₹75/month for an extra 50GB of space. So, as a straightforward process, we are sharing steps to backup iPhones using iCloud.
Note: In step 4, for backup data over iCloud, select option 1. Otherwise, backup data to your Mac; choose option 2.
Connect your iPhone/iPad to the Mac using a USB-C cable.
Then under the finder app, select the device.
Now click on general in the button bar.
On the next screen, select any backup option as per your preference.
The next step is to check the box for Encrypt Local Backup.
Click on the backup now option.
Following this, the Mac will backup your iPhone files.
That's it; you can view backup files from the Manage backup option.
Besides, In case you don't have a Mac but still want to backup your iPhone data. Then it is also possible. This is the quickest and most advanced way to grab important data to be safe from iPhone itself. if you ever observe your Phone settings, You will notice an iCloud option there. Here, we will explain the steps to backup iPhone without macOS Ventura.
Note: It is not mandatory to use iCloud for backup; alternative services such as Google Drive and OneDrive are also available. Most Apple users prefer iCloud; it is an Apple-authorized service.
Simply, Open the Settings app on your iPhone.
Then tap on your name appearing there.
Tap on iCloud >> iCloud backup.
Select iCloud backup and select Backup Now.
That's it; Your complete iPhone data will share over to iCloud.
With these simple instructions, you can create your iPhone backup either on macOS Ventura or also on iPhone/iPad itself. From now, you can view that backup files through the iCloud dashboard. Similarly, you can restore that backup in the same procedure as done from step 1 to step 3. Then choose the date & time for backup >> Enter your iCloud password >> click on Restore >> That's it; in a moment, your backup data will be restored.
To Sum up, Even after the macOS Ventura, there is no change in Backup options. But it agreed that some features are highly advanced to it. From this guide, you can now backup data on macOS Venture or iPhone itself. I hope all your confusion relating to backup over macOS Ventura has been resolved, as we tried to explain things most easily. Even after that, if any users have queries, ask them all below.