We live in a generation where information about almost everything comprehensible is available at the push of a button. Whether it's learning a new language like Spanish or improving your grammar skills in a particular language, apps that cater to all language learning and enhancement requirements are available. However, finding the right app per your specific need might be daunting.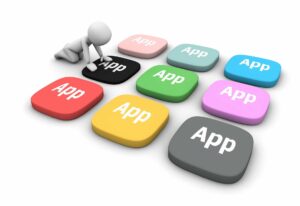 While some are looking for basic level knowledge, others want to improve their language skills to reach intermediate or expert level. No matter your learning stage, we have handpicked some of the best apps to help you learn and improve your Spanish grammar.
Before we start enlisting the apt apps for you, it is important to understand that one needs to select the app that fits their specific requirement. Peruse the coming sections to find everything about the top apps to help you with your Spanish grammar learning and improvement journey.
Top HandPicked Apps to Help You Learn and Improve Spanish Grammar
More than a hundred different types of Spanish learning apps are available in the marketplace. Therefore, choosing the best apps for learning Spanish can become challenging for some who do not have sufficient time. We have done the hard work, and now all you need to do is sit back and check out the erudite information we have gathered for you.
Rocket Languages
If you want to learn or improve your Spanish grammar on the go, then what better than choosing an app that has audio-based learning modules? Rocket languages are one such app that offers its Spanish language courses in audio. Rocket Languages has got you covered whether you want to learn at your home or in your car while driving.
One of the great attractions of opting for this app is that native speakers create the audio sessions of Rocket Languages. You can learn proper pronunciation, conversations, and grammar using this app.
When you choose the course from Rocket Languages, you have to select the difficulty level. So whether you are a beginner or an intermediate, this app would be perfect for learning Spanish. The owners of this app allow you to get a first-hand experience of the app by offering a free trial before you buy.
Busuu
Bussu provides extensive grammatical lessons with requisite tasks that can assist intermediate learners in attaining the next level of Spanish proficiency and novices establish a firm foundation for sound Spanish grammar.
Busuu helps you enhance your vocabulary by using a range of visuals and audio files. It contains a lot of tools for text comprehension, so you may concentrate on comprehending dialogues and learning Spanish.
It also allows you to communicate with other users and native speakers to exchange and improve your writing assignments.
Although there is additional subscription content, such as podcasts, it is a very useful tool for learning Spanish regardless of the expensive features.
You can get a basic membership for free with Bussu. You will have access to certain advanced features for the first week. Following that, you can keep using the free version or upgrade to a subscription.
Rosetta Stone
Rosetta Stone teaches everything in Spanish, giving it the edge over its competitors. You can learn the words in context through audio and pictures that mimic real-life scenarios. This immersion may be exhausting at first, but it is the most effective approach to learning a language.
With Mosa Lingua, you will have the option of learning Spanish as spoken in Spain or Latin America.
The Phrasebook in this app is a fantastic tool that provides you with many common and helpful statements that you can use in your daily life. It is a great way to improve your grammar skills in the Spanish language.
Mosa Lingua is also useful for travelers because it is also available offline. You may even download the complete lessons to learn Spanish whenever and wherever you choose.
Mosa Lingua has speech recognition software that compares your pronunciation with native speakers. It would also force you to repeat the words until they are correctly spoken. If that's not enough, you can also book lessons with a live tutor and practice your Spanish by conversing with a native speaker at a fee.
Final Thoughts
When choosing a language learning app, it is important to get the one that matches your needs. You must opt for an app that teaches you exactly what you need to learn. Choosing any of the apps mentioned above would save you time going through research and help you learn and improve your Spanish grammar.