Since the launch of Ghostwire Tokyo, the game has already been a magnificent success for the company. With a mind-blowing storyline to follow and lots of striking moments, it has already earned the attention of a massive fan base. As it can be seen, Ghostwire Tokyo mostly revolves around the skills the protagonist Akito can use, which makes it a truly unique adventure-thriller among all other classic FPS and RPG games. Hence, it becomes of great importance to find only the best skills at the beginning of the game.
Well, Ghostwire Tokyo basically features three skill trees. And each of these trees entirely focuses on various combat options. Talk about the Ethereal Weaves, and equipment, these skill trees introduce different playstyles making them unique in their own way. Since all these skills have something unique that makes them stand out from the rest, it becomes more critical for the player to decide which one to unlock first. But worry no more as we have got all the help you have been seeking for.
While exploring the world of Ghostwire Tokyo, we came up with certain interesting skills. These skills will definitely help you survive and find your way as you dig deeper into the deserted streets of Tokyo.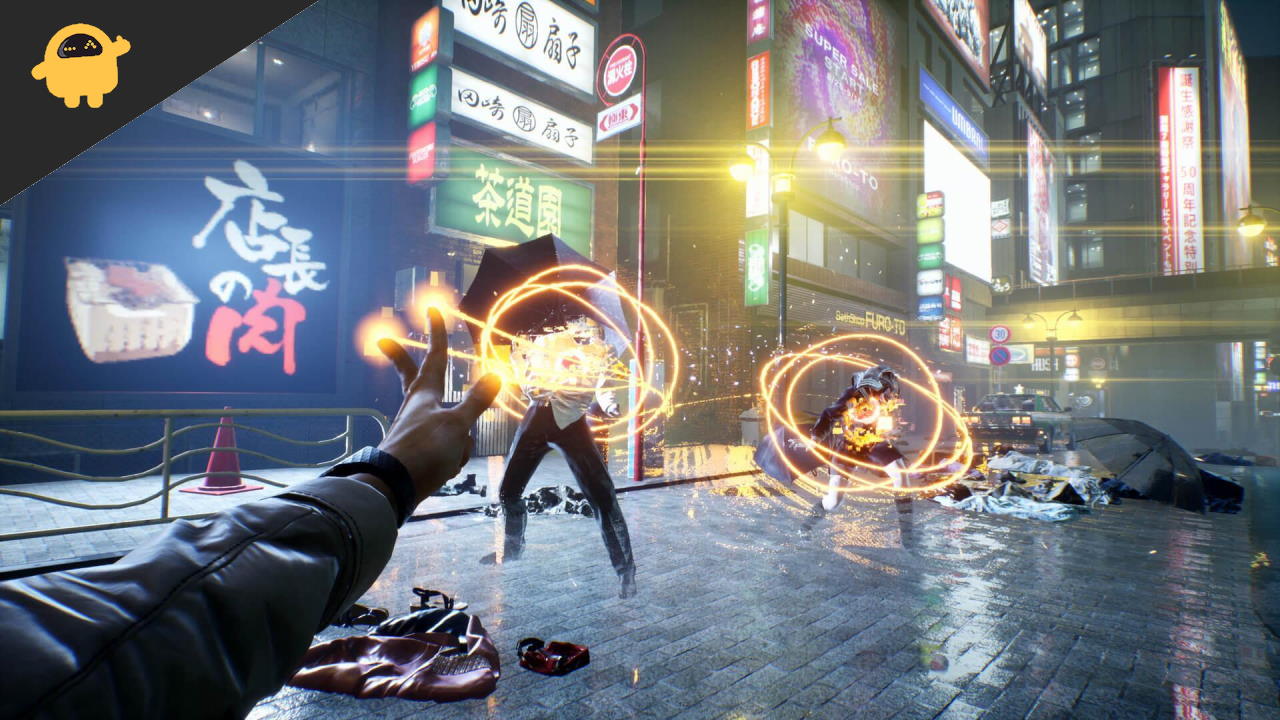 The Best Skills in Ghostwire Tokyo
As we made our research while exploring the game, we came up with many great skills on the plate. However, as you have just started your journey in Ghostwire Tokyo, we would suggest you unlock the following skills first. They will come in handy even in the worse situations as you make your way into the game.
1. Core Exposure: Duration Boost Skill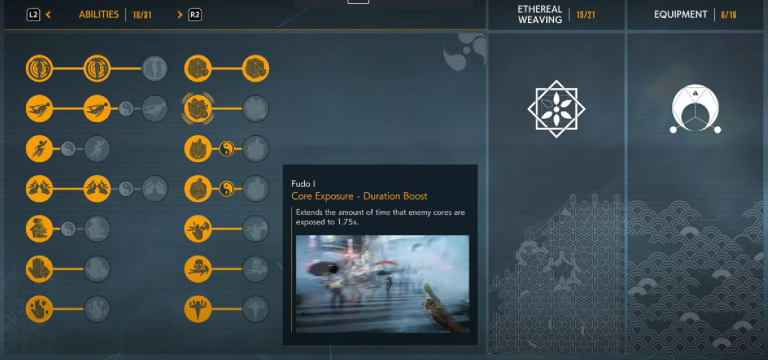 Since most of the early part of Ghostwire Tokyo is all about combat embedded in a story, the Core Exposure Duration Boost Skill is one of the first skills you should unlock. As you will be dealing with massive groups of enemies in the early stage of the game, you won't get enough time to extract cores from your enemies.
At such time, this skill shall come in handy. It deals with the upgrades as well as the core exposure ensuring the availability duration of your enemy's core. This will give you a better chance of getting yourself prepared.
2. Core Grab – Speed Boost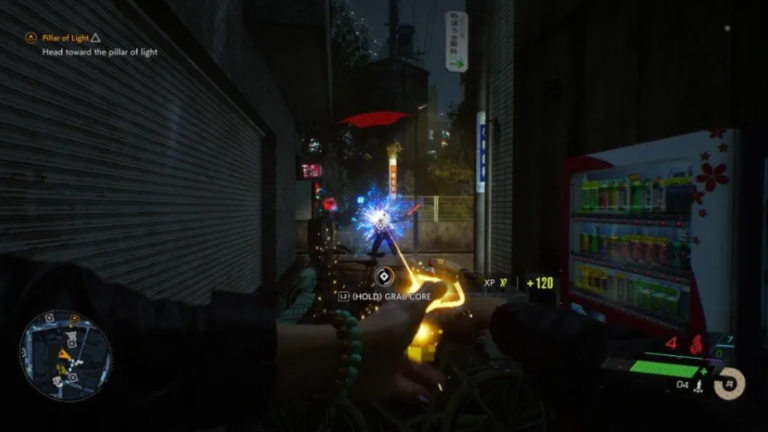 As you start your journey at the very early stage of the game, you receive a lower rate of speed to yank at your enemy's core. And this is one of the most painful experiences you will go through at the beginning. Fortunately, the Core Grab Speed Boost skill can help you overcome this pain. It boosts your speed letting you take less whacking from your enemies as you kill them. You will find this very useful at the start and is probably one of the first skills you should unlock in Ghostwire Tokyo.
3. Charge Attack Skill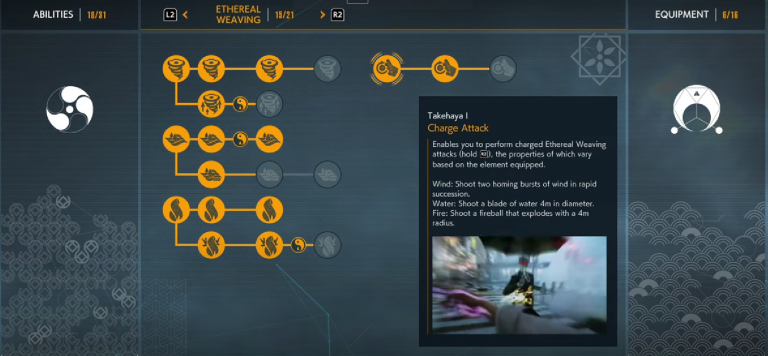 Of course, you would want to feel a little dominant with your attacks as you begin your journey. Therefore, Charge Attack Skill is one of the basic necessities you will require during your early battles. It simply lets you release more powerful shots of all kinds i.e., Wind, water, and fire weaving attacks. It enhances every attack with immense power allowing you to expose the cores of any grouped enemy or even the bosses. You should consider unlocking this skill and all its upgrades to find more power and stability with every attack.
4. Perfect Block – Ether Generation Skill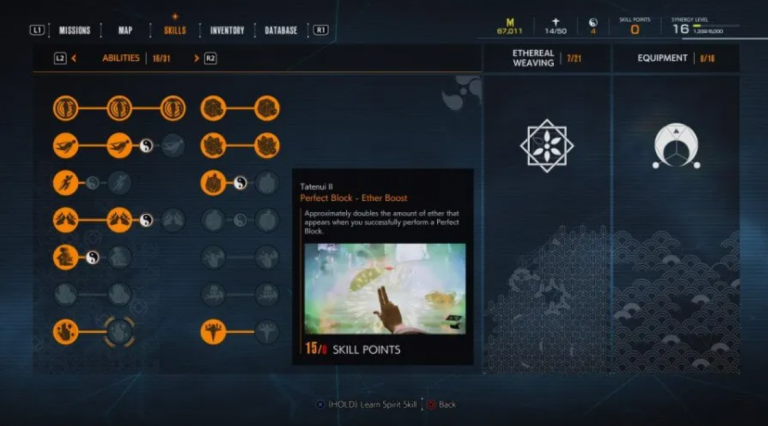 The Perfect Block is indeed a very essential skill you must have in order to survive on the deserted roads of Tokyo. Once you unlock this skill, it will enhance your block against the enemies. Even the larger enemies cannot pass through it as it takes longer than usual to expose their cores. Moreover, its upgrades further enhance its ability to double the amount of ether. Overall, the Perfect Block Ether Generation is a perfect defensive skill that increases your chances of survival.
5. Glide Duration Boost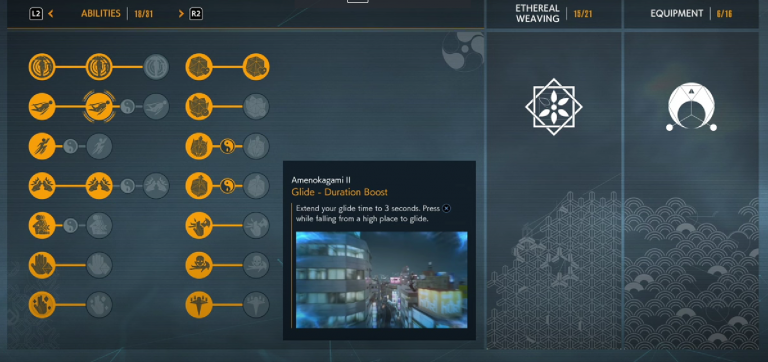 Glide duration as the name suggests unlocks Akito's ability to fly. It allows you to explore the city in much easier and safer conditions. It saves a lot of time and all the trouble you might have while exploring various apartments. Rather than walking all the way up on stairs to reach the top, you can simply fly around from one rooftop to another and explore all the places quite easily.
Interestingly, the fact that the first Glide Duration Boost only charges 10 skill points, makes it easily accessible at the early stage of the game. For more of them, you will have to complete various quests you dig-deeper into the game.
Conclusion
If you go on looking for the various skills available in Ghostwire Tokyo, you will come up with a lot of them. And surely, you will eventually come up with more interesting ones that might certainly enhance the excitement throughout your journey.
However, these were some of the most basic ones you might consider as you keep forwarding in the game. These skills basically make your journey a little easier and faster by providing you with the essentials. Let us know if you have discovered any of these skills or if you have something more on your sleeve.