If you play this Swedish action role-playing game for a while now. Then, you might be already acquainted with the feature that you can change your Biomutant automation appearances along with your little friend, the "robot.' Unfortunately, however, most gamers find it difficult to locate the automaton appearances in the Biomutant world.
So, we are here with a guide on this topic. And if your eyes are also searching for this, then your dig into the right place. Yes, this walkthrough will show you all the automaton appearances and their locations in Biomutant. So, just stay tuned with this guide till the end.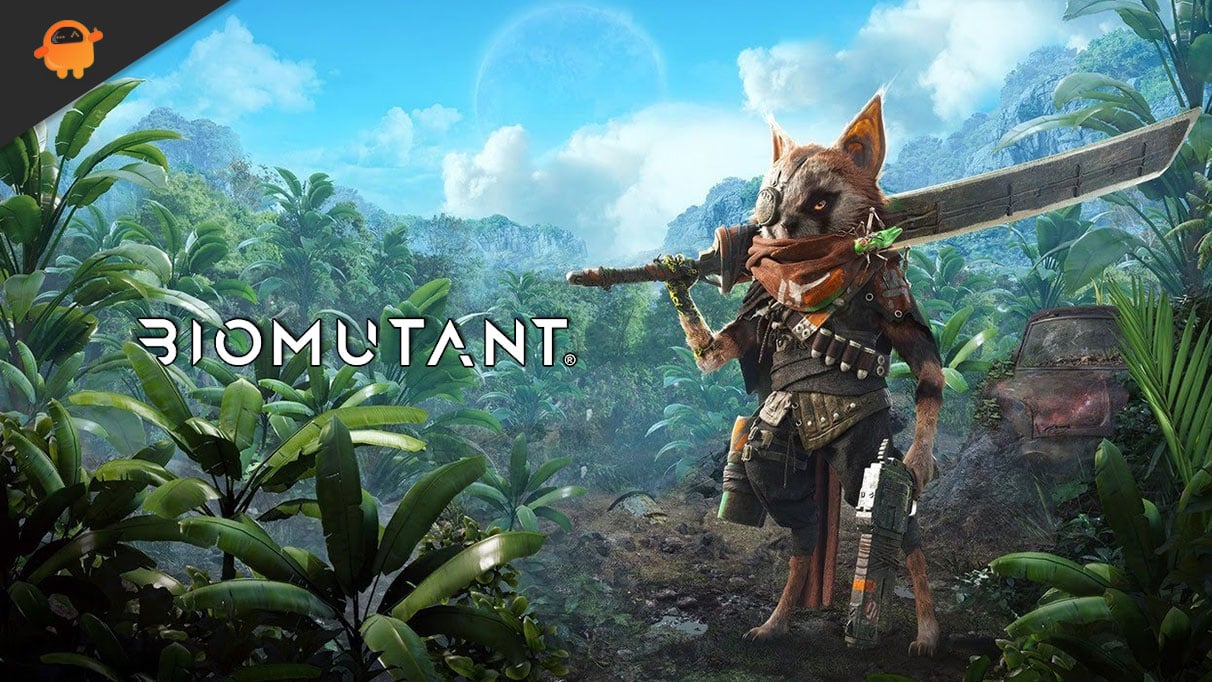 All Biomutant Automaton Appearances and Locations
All thanks to the Biomutant Old World Knowledge questline, due to which we are able to find all the automaton customization options in the Biomutant game. Anyway, if you don't know how to change or get those automaton appearances, read the article until the end.
How To Change Automaton Appearance in Biomutant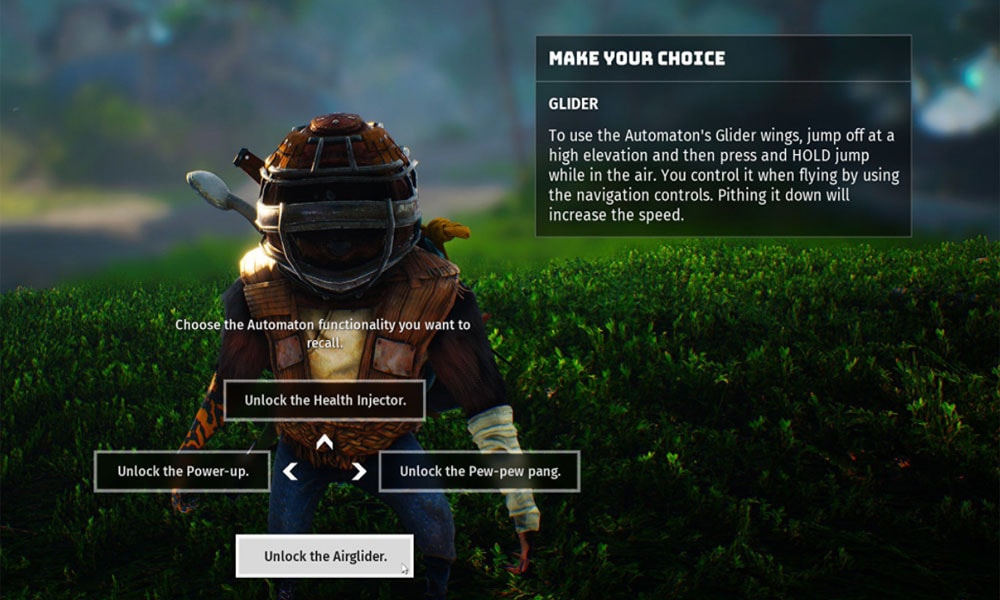 If you are looking to change your Automaton's appearance, you must have to unlock one of the ten new skins options first for your robot buddy because these are obtained as a piece of the Old World Knowledge questline. However, this questline consists of the finding of different multiple noticeboards all around the Biomutant world. You need to find and examine them in order to get the treasure that the automation is tending towards. Here is the list of noticeboards that you need to find out throughout the Biomutant map to get the appearances:
Location: Automaton Appearances
Surf Hurdle: Yerpfields
Sparkplant: Yerpfields
Gnoat Farm: Yerpfields
Chugdepot: Yerpfields:
Blimpstation: Kluppy Dunes
Sludge Deodorizum: Kluppy Dunes
Aerodome: Kluppy Dunes
Bricktown: Whereabouts
Chugyard: Whereabouts
Suburbia: Whereabouts
Subnautica Station: Whereabouts
Fume Foundry: Fnackyleaves
Surfsurge Factory: Fnackyleaves
Sludgegush Fields: Knupstones
Manufactorium: Surfipelago
These are the total of 15 noticeboards found in Biomutant. Meanwhile, there are only 10 Automaton skins that you can unlock, and the remaining five you will get from different rewards. Unfortunately, there is no speculation about which skin the robot received for completing each quest because it is totally random. So if you are looking for a specific Automaton appearance, you have to continue finding these noticeboards and completing the quests to get the one you want.
Also Read: Can You Reset Skill Points In Biomutant?
List of All Automaton Apperances in Biomutant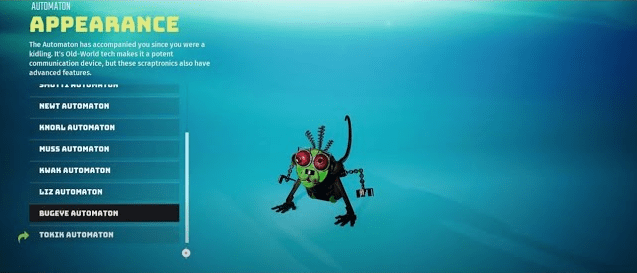 Here is the list of all automaton appearances present in Biomutant:
Automaton (default appearance)
Muss Automaton
Newt Automaton
Liz Automaton
Muka Automaton
Bugeye Automaton
Smutti Automaton
Meow Automaton
Tokik Automaton
Knorl Automaton
Kwak Automaton
That's all we have for you on the list of all the automaton appearances and their locations. We hope that you gain some knowledge from this guide. Further, if you have any doubt, feel free to express it in the comment section if you are new here and want to read more such articles. Then, I recommend you to visit our website. You will indeed find something interesting to read. We will catch you in the next one.