If you are stuck in a situation where you have forgotten the pin, security pattern, or the password of your phone, and are looking for ways on how to bypass it, then you have stumbled on the right place. As in this post, we will give you a complete guide on how you would bypass the Android secured lock screen and get into your phone. If you forgot your security pattern, pin, or password, you are not logged out of your Android smartphone forever. As a matter of fact, there are several ways or methods that you can apply and bypass the security lock on your phone.
Although there are several methods that you can bypass the Android secured lock screen, they are not that easy and require some of your time and patience. It is rather good to have time and patience than to shell out money to buy a replacement device. In this post, we will give you the top 5 most effective methods you can use on your Android phone, of which you have forgotten the security pattern, pin, or password and are looking to log in to the device easily. So, that being said, let us get straight into the article itself: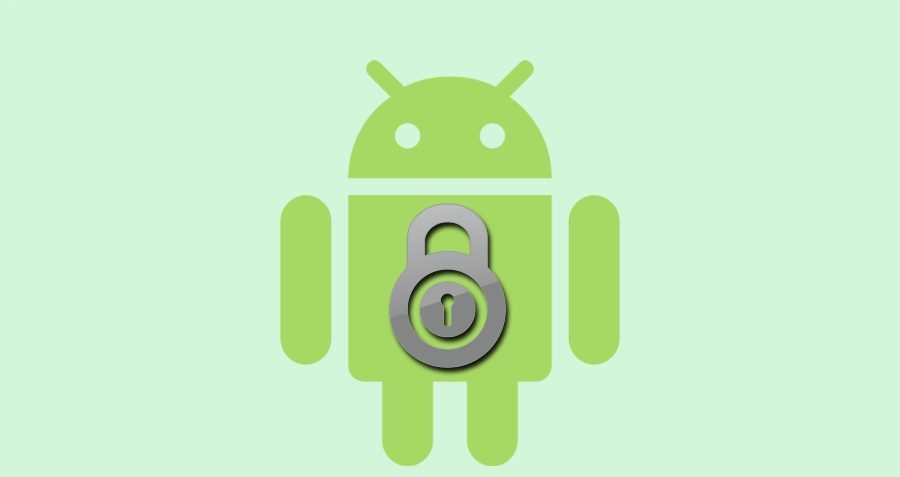 Use the Forgot Pattern Feature
This trick works on Android devices running Android 4.4 or lower. If you have forgotten your device's password, pin, or pattern, then after 5 failed attempts on the lock screen, you will be shown a message saying, "Try again in 30 seconds". It would help if you tapped on the button situated at the bottom of the screen that says "Forgot Pattern" feature. Note that it is similar for passwords and pins as well. Once you have hit the forgot pattern button, you need to enter the Google account details logged in the Android device. You will be either sent an email with your lock pattern or asked to change the pattern right away.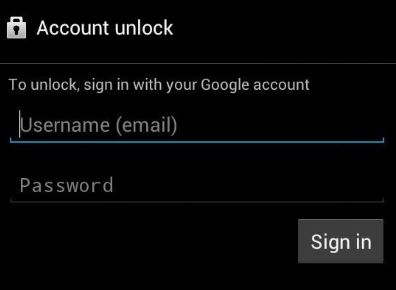 Use Find My Device Option
Most of the Android phones come with this Find My Device option inbuilt, which lets you do various things in case you have lost your phone, or it is stolen. For starters, you can block your phone, factory reset your phone, ring your phone, and much more. However, in case you have forgotten your device's pin, password, or pattern, then firstly, you need to make sure that you have logged in with the same Google account as you are using on your phone. And you can do this procedure on either a mobile phone or a desktop. Then it would be best if you head over here.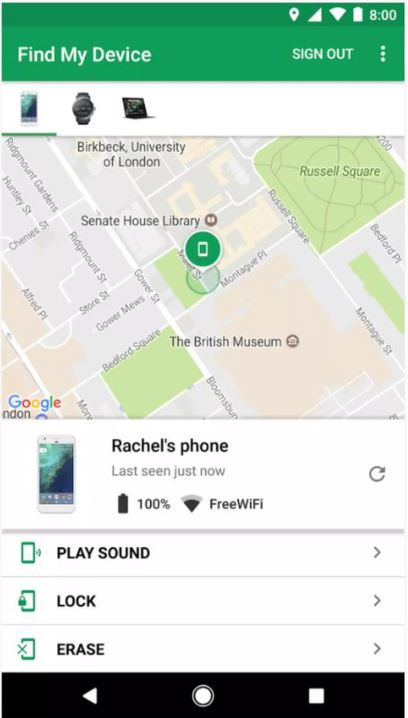 Once you can see your phone, you need to press the lock button. Once you have pressed the lock button, you will be asked to enter a new password, which will ultimately replace the pin, password, or the pattern stored on your device. Type in the new password twice to create a new password, and then again, click the lock button. It will take some time to change the password, after which you will be able to enter into your Android device with the help of the newly created password.
Do a Factory Reset
This step requires you to give up your data stored on your phone if you wish to enter and use your phone. Basically, factory reset resets your Android device to the original condition as you would have purchased the phone brand new, meaning that all the data, accounts, messages, photos, videos, etc. will be deleted if you factory reset your phone. This also means that you will be able to set your phone from scratch, which means you can bypass the pattern, pin, or password you have forgotten. However, all the latest phones come equipped with FRP (Factory Reset Protection), which avoids anyone from factory resetting your phone easily.
If your phone has been purchased after 2016, you need to remember the Google account details, including the password, to reset your device to factory settings. However, if not, then you can start by switching off your phone. Then press the volume down and power button simultaneously to bring the bootloader menu on your Android device's screen. From here, using the volume buttons, select the Recovery mode option. To select that option, press the Power button.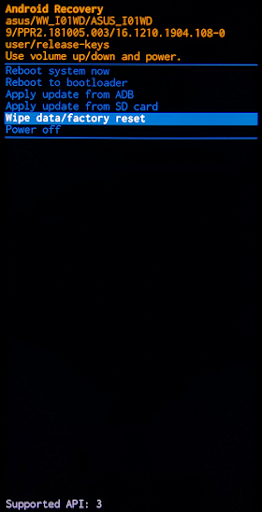 Now, keep pressing the power button and press the volume up button to enter the recovery mode. In that menu, use the volume button to navigate the Wipe data/factory reset option and select it using the power button. Once the process is complete, select the Reboot option. Once the device reboots, you will find that the lock screen has been bypassed.
Use ADB and Fastboot Tools to Remove Password File
If you know that you have enabled the USB debugging option under the Developer Options settings in your Android phone, you can use your PC to remove the password file using the ADB commands. To do that:
Connect your phone to the PC using a USB cable.
Download the ADB and Fastboot tools on your PC.
Open a command prompt in the same folder where you have extracted the ADB and Fastboot tools' contents.
Type in adb shell rm /data/system/gesture.key and press Enter.
Reboot your phone.
Your lock screen will now be removed.
Again, you can set a new password, pin, or pattern, thereby granting you access to your locked device.
Boot into Safe Mode
If you are trying to bypass a third-party lock screen applied on your device, rather than the original stock lock screen, there is an easy option available for you, which requires you to boot into safe mode. For most Android phones, you are required to press the power button for a long time, after which it will prompt you to boot into safe mode. Note that the booting into safe mode varies as per OEMs. When the process is finished, you will see that the third-party lock screen has been disabled. Here, you need to clear the third-party lock screen's app data and uninstall the app from your phone.
So, there you have it from my side in this post. I hope you guys liked this post and could get around and bypass the pattern, pin, or password fed into your Android phone in case you have forgotten it. Let us know in the comments below which of the above-mentioned methods worked for you? Until the next post…Cheers!