Your skills play a pretty vital role in Immortals Fenyx Rising. This is why there's a need for upgrading and getting new skills in this RPG game. For this purpose, the Coins of Charon in Immortals Fenyx Rising comes into play. These coins, pretty much like skill points, are your ticket to grabbing new skills as well as upgrading your current ones.
How to get Coins of Charon in Immortals Fenyx Rising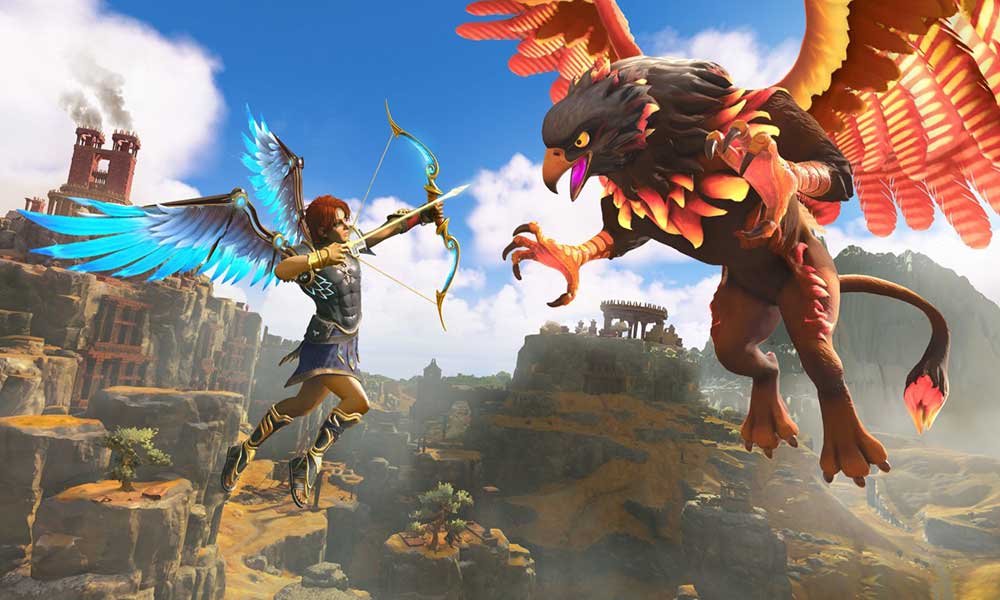 If you're new to Immortals Fenyx Rising, then it's possible that certain aspects of the game might seem confusing to you. This is true in the case of finding Coins of Charon in the game and you really don't get any heads up or help regarding the matter. So today, we have our guide on how to get Coins of Charon in Immortals Fenyx Rising to help you get through.
1. Myth Challenges
In order to get Coins of Charon in Immortals Fenyx Rising, the first thing you can do is complete any myth challenges that are available in the game. In contrast, these are all the myth challenges you can find in Immortals Fenyx Rising:
Navigation challenges
Odysseus archery challenges
Fresco block puzzles
Constellation puzzles
Lyre puzzles
2. Herme's Tasks
The second method of getting Coins of Charon is to do tasks for Hermes. After meeting up with Hermes, you'll find a tasks board where you'll see all the tasks you can do for him. Some of the tasks here will have Coins of Charon as a reward and successfully completing them will get you the item. Before accepting any task, please bear in mind that only some of the tasks will give you Coins of Charon as a reward and the respective task will state the reward on the tasks board.
3. Loot Chests
Looting chests is another way of collecting Coins of Charon. However, it is worth noting the fact that not all chests will give you the latter item. What you should look for must be the chests in the God Vaults. These are the big vaults you'll find in each story arc. In order to spot them, please make sure to use far sight and the gold beam in the sky is an indicator for the vault's location.
Summing up our guide, that covers up everything you need to know regarding getting yourself the Coins of Charon in Immortals Fenyx Rising. Although collecting a handful of them might include some work, the effort will certainly pay off. That said, we hope reading the guide above has brought some valuable information and help to you.
Please let us know by commenting down below if you have any further queries regarding the same. Also, check out our iPhone Tips and Tricks, PC tips and tricks, and Android Tips and Tricks if you've got queries for it or want help. Thank you!